One of our favorite parts of RV travel is that it allows us to explore our country's best cities in an affordable and comfortable way. The time we spent at Cherry Hill Park, located in College Park, Maryland just 25 minutes outside of Washington, D.C., is the perfect example of this.
Over the course of a four-night stay, we were able to easily and quickly drive into downtown D.C., spending our days exploring the National Mall and all of the monuments and memorials. Evenings found us around the campfire with friends, enjoying great conversation while our kids roasted marshmallows.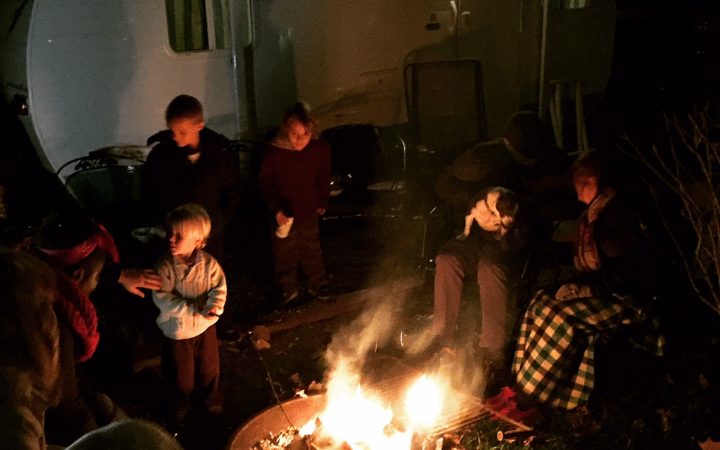 The combination of cultural activities combined with the comforts of an RV park is, in our opinion, urban camping at its best.
Open year round, Cherry Hill Park provides over 400 full hook up sites along with an impressive list of campground amenities. Families will appreciate the two pools, one of which is heated and the other one features a fountain. There is also a playground, mini golf, and game room to keep the kids entertained.
There are plenty of campground features for the adults as well, including a hot tub, sauna, and lounge room with large screen TV.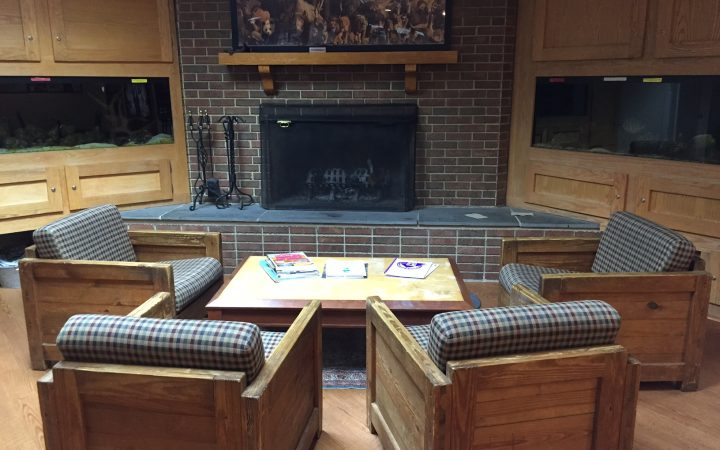 We particularly appreciated the full-service cafe, a great place to get pancakes in the morning, a cup of coffee in the afternoon, or a cheeseburger for dinner. Overall, Cherry Hill Park offers lots of comfortable spaces for couples and families to stretch out and enjoy their time at the campground.
But you won't want to spend all of your time there, since you are so close to one of our country's most fascinating destinations. Hop on the public transportation that leaves from the campground multiple times a day, or take one of Cherry Hill Park's scheduled tours of downtown Washington, D.C.
If it is your first time visiting our nation's capital, you will want to spend most of your time around the National Mall exploring the stunning monuments and thought-provoking memorials.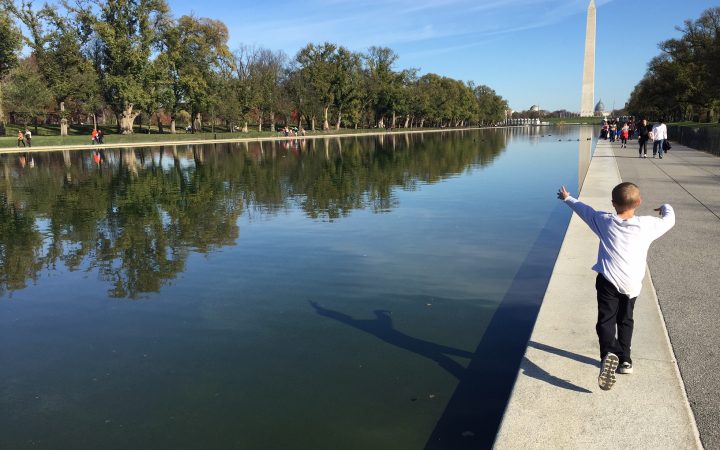 Tour any of the 19 Smithsonian museums and galleries, including the Air and Space Museum, the Museum of Natural History, and the Portrait Gallery. The best part? Everything is free!
If you are a returning visitor, venture away from the Mall and tour Ford's Theater or the Folger Shakespeare Library. Plan in advance and make reservations online if you are interested in going to the top of the Washington Monument, or touring the White House and Capitol building.
Washington, D.C. is the sort of destination to which one can return again and again, finding something new to discover with each visit. And Cherry Hill Park is a fantastic place to stay every time, no matter the season.