Bass Lake at Yosemite RV Resort is the most scenic RV Resort in Central California and is just a short 15-minute drive from the South Entrance of the iconic national park.
Just a few steps and you can be at Bass Lake, Angel Falls, Willow Creek and countless other natural wonders.
Let the RV Camping Adventure Begin
Here at Bass Lake we offer kayaks, paddle boards, cruiser bikes and fishing poles for your enjoyment.  A fun day would be to take our paddle boards, walk down to the Willow Cove Trail where you can launch. Enjoy a paddle at the lake and over to Miller's Landing, where you can enjoy a delicious lunch. Then paddle back to head out for some beautiful exploration of the Bass Lake area. One must see is Angels Falls, which is nothing short of the most spectacular natural wonder you will see, with crystal clear waters cascading of the falls offering swimming holes and natural water slides. An incredible sight to be seen and experienced. The Pines Village, is a short stroll down the road offering excellent restaurants, bars and shops.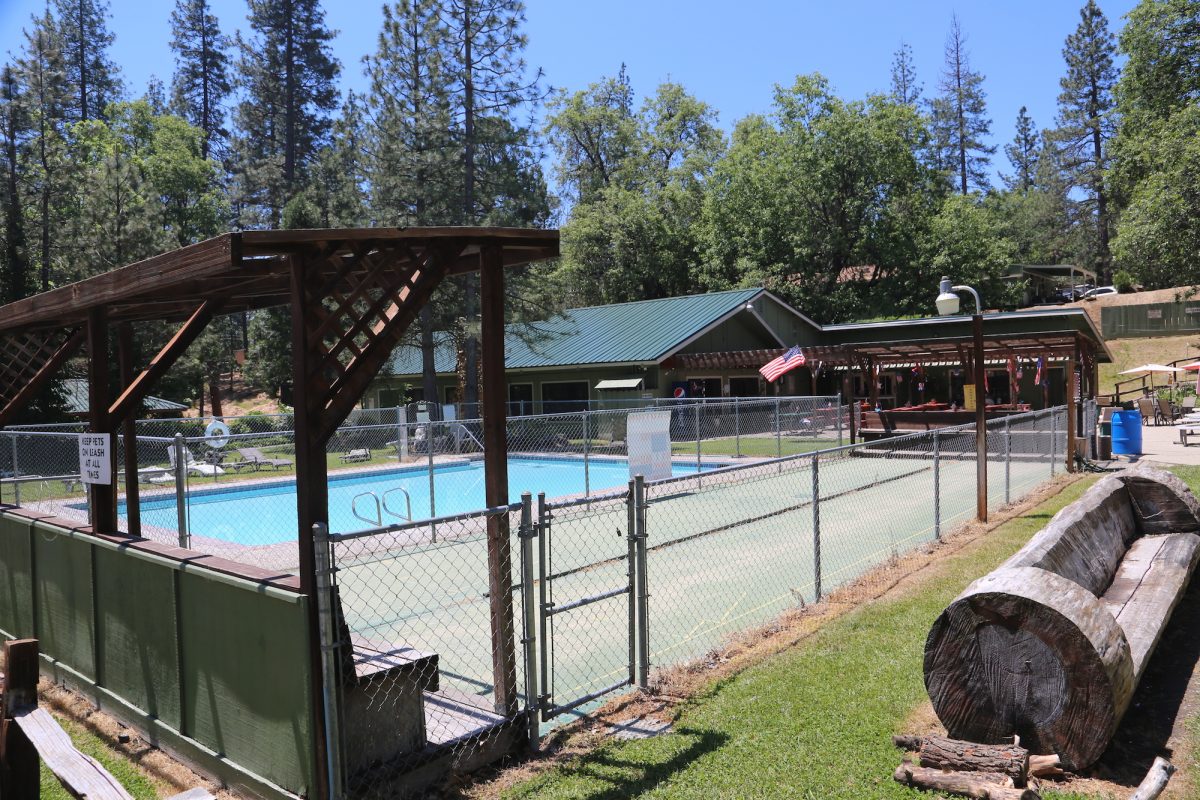 These are just a sample of the fun activities you can enjoy while staying here at Bass Lake at Yosemite RV Resort. To see what other fun things we have planned follow us on FaceBook.
Perfect spot for vacation and fun on Bass Lake
Bass Lake is located 1 hour north of Fresno and just 17 miles from the Southern Gate to Yosemite National Park. Bass Lake's emerald green water and sandy shores are nestled amongst tall Pines at an elevation of 3415 feet.  Established in 1895 as Bass Lake Village, with the community growing up around the newly created Bass Lake Reservoir which supplied the first hydroelectric generating project in Central California. Bass Lake is considered a "warm water" lake with water temperatures reaching near 80 degrees during the summer months which make it ideal for swimming, boating and fishing.  A good portion of the community and the reservoir are devoted to the tourism industry. Here in Bass Lake you are a valued visitor.
Make your final summer vacation reservations today!  Or come enjoy our beautifully mild fall temperatures.  With Thanksgiving just around the corner, come let us do the cooking! Enjoy a delicious all you can eat Thanksgiving feast with all the trimmings, including 1 alcoholic beverage for just $25. Kids eat Free!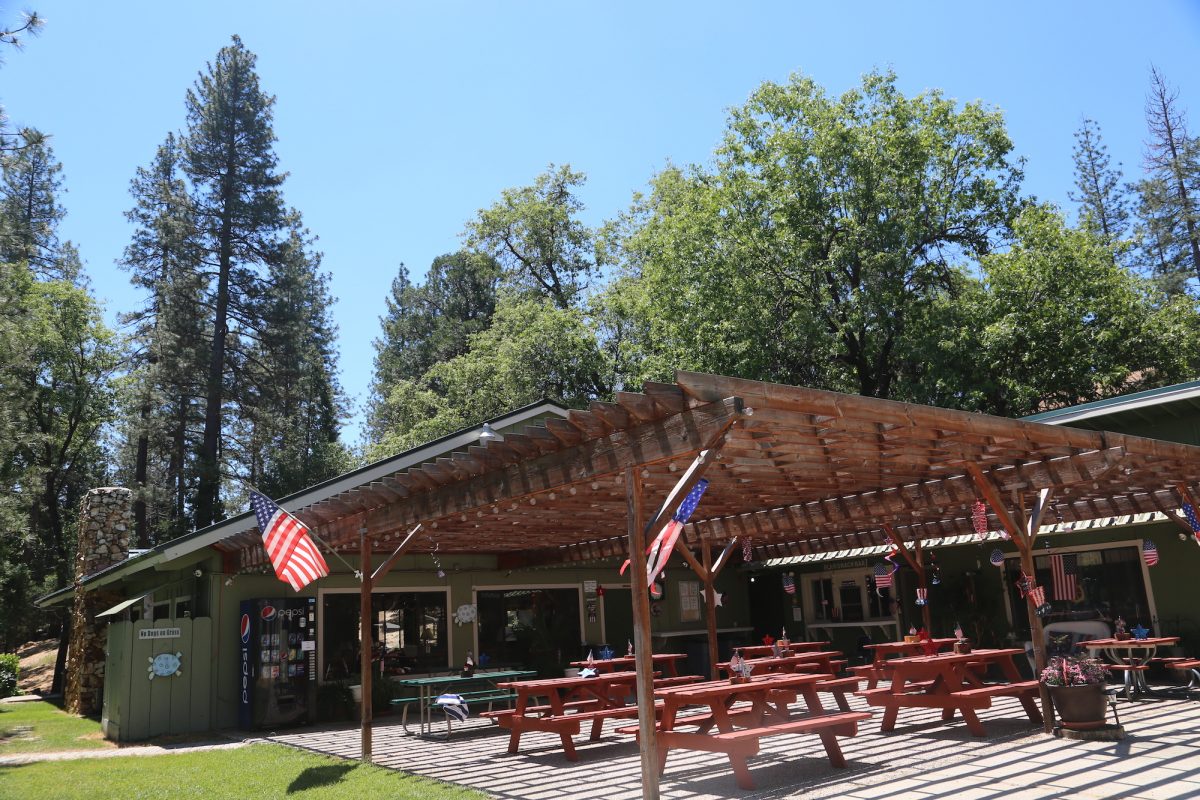 We are a year round resort to serve your every need. Take advantage of our new seasonal rate of just $47, Sept. 15th thru May 1st.  And don't forget your Good Sam Discount of 10%. Not a Good Sam Member? NO worries we will get you set up to start saving today at all Good Sam Park's, Camping World, Gander Mountain & Overton's throughout the country!
Photos: Bass Lake at Yosemite RV Resort