Artillery Ridge Camping Resort & Gettysburg Horse Park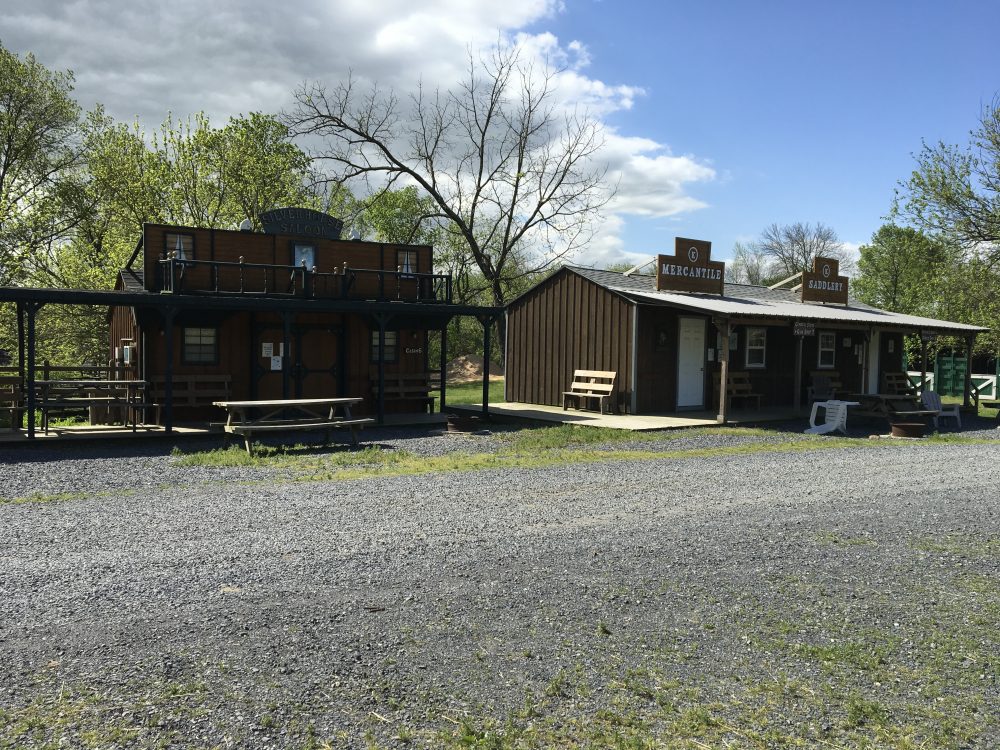 is one of the most unique RV parks and campgrounds in the United States. Located in historic Gettysburg, PA on some of the most hallowed ground of the battle of the Union Artillery Reserve of the Gettysburg Campaign  in early July 1863. It is one of the few parks where you can camp with your own horses. Experience a unique equestrian vacation with direct access to Gettysburg's scenic horse trails. You will find covered box stalls, open stabling and outside paddocks as well as riding and exercise arenas for your pleasure.
And if you don't have your own horse, you can take a tour of the battlefield with the National Riding Stables, adjacent to the Artillery Ridge Camping Resort. And if you don't have an RV, why not stay in one of the unique "Western theme" cabins, designed especially for all you pardners.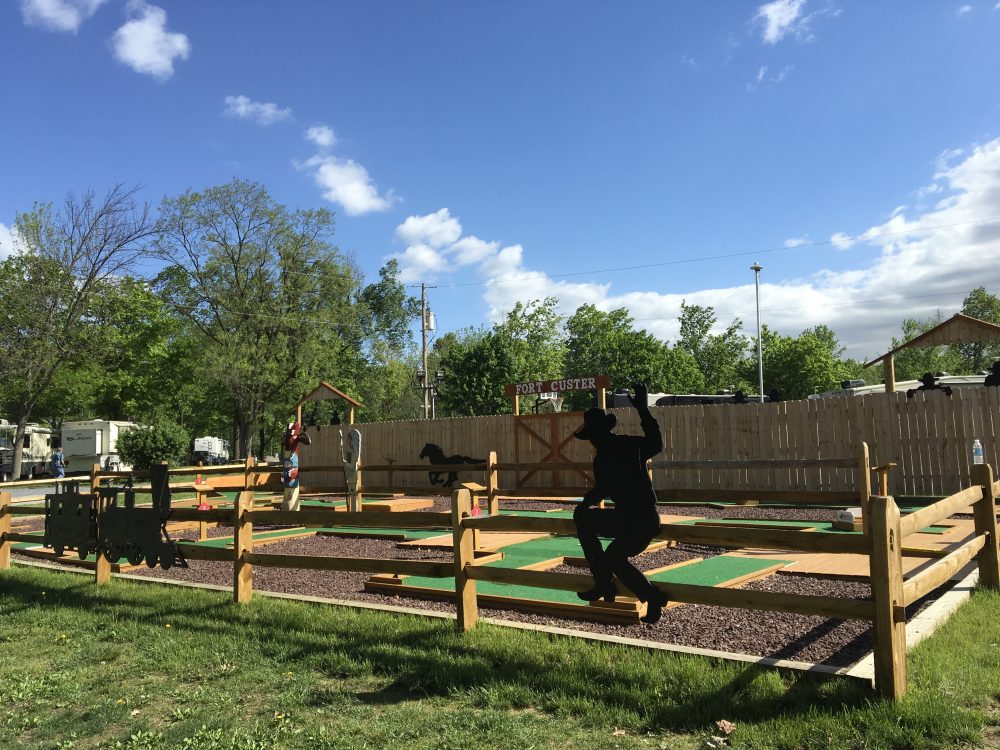 Where in the world can you find mini-golf like this one at Artillery Ridge? It is brand new, and ready for all of your family to enjoy. Just don't get scalped by the Native Americans who guard some of the holes. You should be okay with all the cow-pokes watching over your every shot.
Battlefield Programs and Tours
Your tour of the historic town should start at the Gettysburg National Military Park and Visitors Center. The National Park offers a full complement of summer ranger programs (mid-June through mid-August). There are battlefield walks, ranger-led battle walks, evening campfire programs, and special events on weekends with living history groups and band concerts. Your family can take advantage of many of the other tours of the area.  Drive through the National Park on your own with a CD purchased at the Campground office. Or take any of the great bus tours offered by the Gettysburg Battlefield Tours. Especially the ultimate Gettysburg Battlefield Bus Tour Experience. The bus tour puts you on the famous Double Decker Bus with a professional Licensed Battlefield Guide. Your family will be able to relive the Battle of Gettysburg. As told by the most knowledgeable historic storytellers in the area.
In addition, each camper at Artillery Ridge Campground can receive a free tour of the Lincoln Train Museum. There is the Gettysburg Battlefield Diorama, see the three day battle unfold before your very eyes. Santa's Gettysburg Workshop is also included.
If you plan to visit during the 155th Anniversary Gettysburg Civil War Battle Reenactment July 1, 2, & 3, 2018, make your reservations early! Every summer, thousands of enactors gather here just to take part in the annual Gettysburg Civil War Reenactment. Many of the enactors (and even the horses) camp right alongside you at Artillery Ridge Camping Resort & Gettysburg Horse Park.
FOR MORE INFORMATION, OR TO MAKE A RESERVATION:
(717) 334-1288        [email protected]         ArtilleryRidge.com