Open all year – it's a great time to visit!  You'll find everything a modern RV traveler needs at Anvil Campground, the longest operating park in Virginia, still family owned in the fourth generation.  At the same time, you'll find easy access to area attractions and a rich history, starting at the park!
We Have Provided Great Family Memories for Countless Families
Many guests say that a stay at Anvil Campground is like "coming home" as they enjoy the family environment, comfortably sized sites, 30/50 amp FHU sites, paved roads and on-site store.  We've invested in wifi and Cable for our guest's convenience.  The park rated 10/10*/9 on the most recent Good Sam rating, indicating great quality throughout!  Enjoy the Beach Park with beach sand by the swimming pool as well as slides, mini rock wall, hammocks and more.  The 1,000 sq ft Dog Park is available for your pet's enjoyment – along with free treats and fresh water at the store.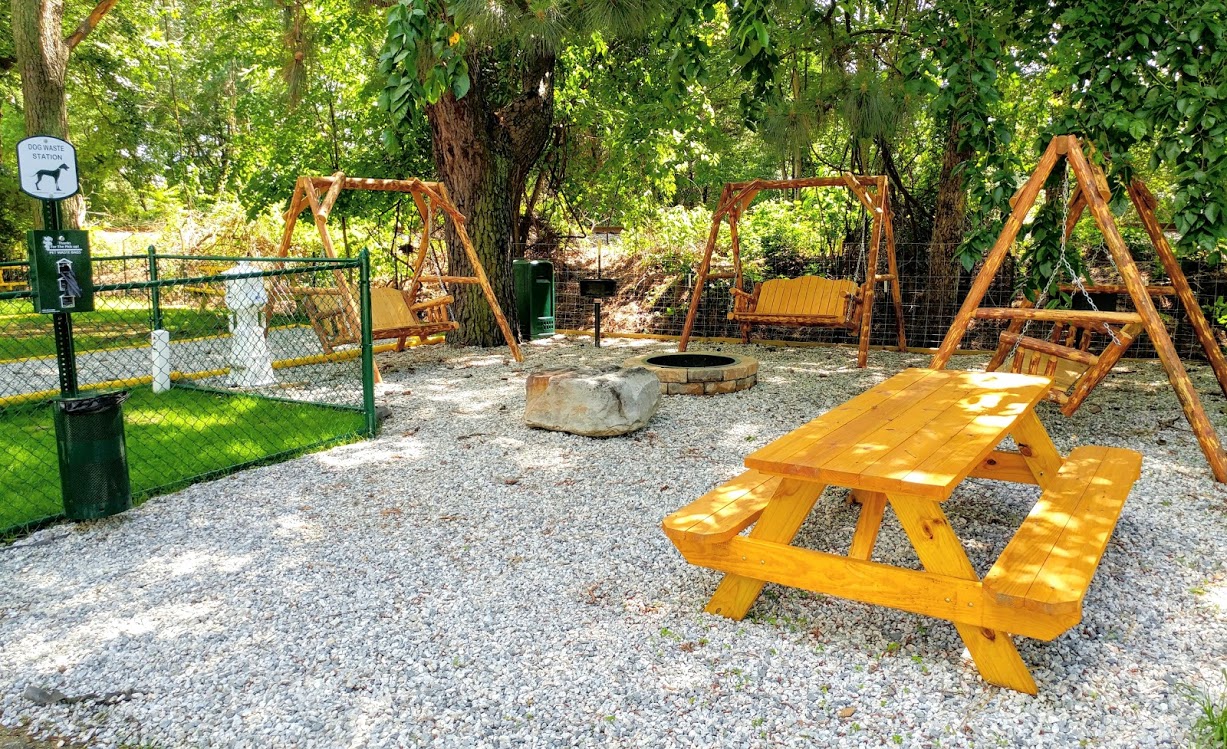 Anvil Campground is the closest Williamsburg RV park to many attractions such as Busch Gardens Williamsburg & Water Country USA, Colonial Williamsburg, Jamestown Settlement & Historic Jamestowne, American's Revolution Museum at Yorktown & Yorktown Battlefield, the best dining, shopping, and much more fun!  Tickets for some attractions are available at the Campground.   Area shuttle service runs hourly, owned and operated by the Williamsburg Area Transit Authority; Anvil Campground is located on the Tan line.  See more information at  www.gowata.org
A Little Family History
Since 1954, Anvil Campground has been family owned.  Our symbol, the Anvil, comes from our family's history in blacksmithing.  Our Great Grandfather and Grandfather contributed to the restoration of Colonial Williamsburg from 1929 to 1935 making the original wrought iron work; tools, locks, hinges, shutter dogs, gates, and anything else that was needed.  Our family is very proud of our historical ties to Colonial Williamsburg!  To share some of our family's history with you, there is a Blacksmith display in our General Store. It has some of the types of items made by our family for Colonial Williamsburg.   Even our original Anvil is here!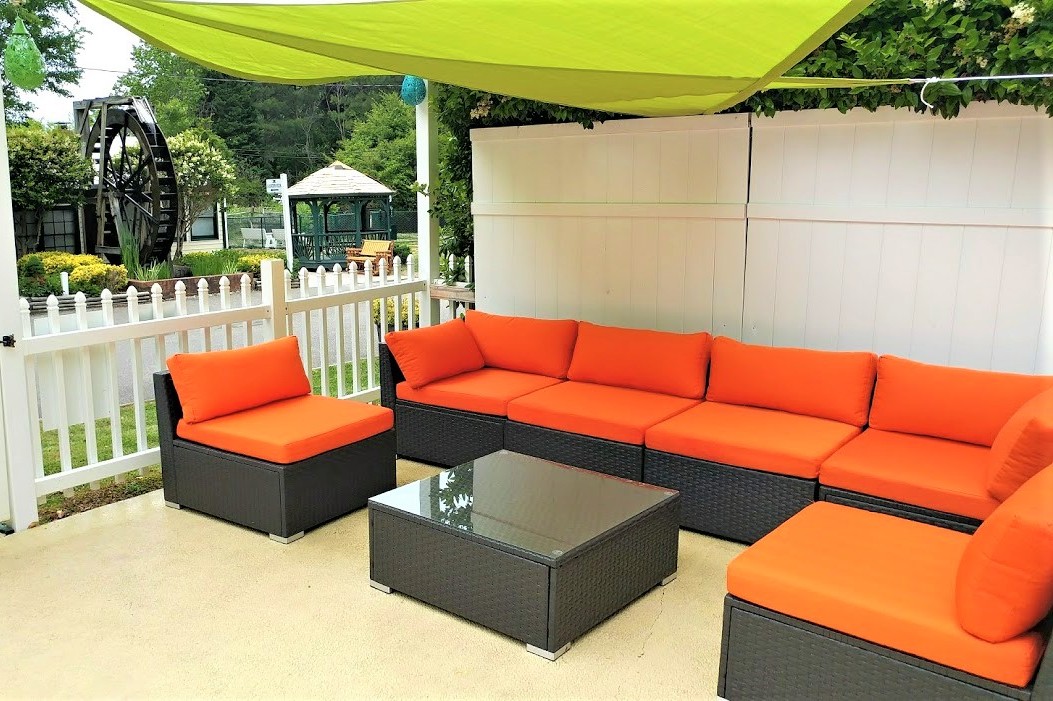 Cabins and cottages are also available for rental, fully furnished with varying amenities – check out our website for details at AnvilCampground.com/Cottages.html
Anvil Campground is open all year.  Reserve early – make your reservations online at AnvilCampground.com/reservations.html or call us at 757 565 2300.
Our family looks forward to meeting at Anvil Campground!
Photos: Anvil Campground