Invites you to Experience all that the Gulf Shores/Foley Area has to Offer.
Ahoy RV Resort, which opened in October, is the newest and best RV Resort in the Gulf Shores/Foley Area. They boast the perfect location.  Bubbling over with down-home southern hospitality, a family atmosphere, and an amenities package that will almost make you never want to leave the property.  Ahoy RV Resort is the perfect basecamp for exploring all that the gulf coast has to offer.
Why Gulf Shores/Foley?  Because it is smack dab in the middle of all the things to do along the Alabama and northwest Florida coast.  There is something for people of all ages and interests in this wonderful region that we call home.
Many vacationers come purely for the snow-white beaches and crystal waters of the Gulf of Mexico.  How can you blame them?  Speaking of water, don't forget about the abundance of water sport activities, such as fishing, boating, parasailing, dolphin cruises, and sailing.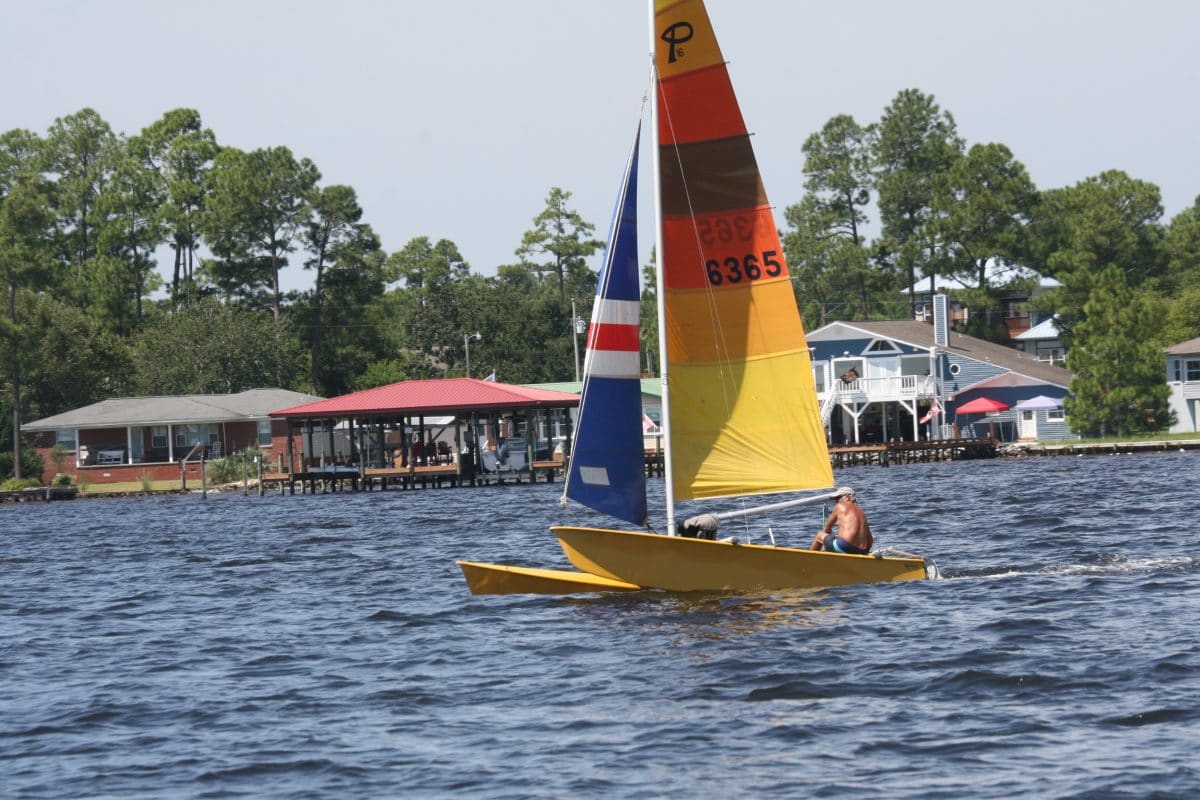 There is much more…..
Foley Alabama is the premier destination for sporting families.  The area is known for its top-notch sports facilities and the many tournaments and sporting events hosted each year.  Enjoying amazing weather year-round, the Gulf Coast is the perfect venue for any sporting event.  Foley is home to the new Foley Sports Tourism Complex and OWA amusement park that is sure to entertain vacationing families and sports tourists alike.  Whether you're looking for something to do after the beach or between games there is plenty to keep a family with children busy and adults that are still kids at heart.
Speaking of sports, it would be an injustice not to mention the many first-class golf courses in and around town.  From Kiva Dunes Golf Club, the #1 ranked course in Alabama to local municipal courses there is something for every golfer to enjoy.  Keep your golfing skills fine-tuned with year-round golfing.
If it is music, food, culture and history you are searching for we have that covered too.  Check out our website for a listing of the year-round festivals and events happening around town.  Find the best food, music and dive bars.
There is plenty for history and culture buffs to enjoy.
Just 39 miles west is the USS Alabama Battleship Memorial Park and many more historic and cultural sites.  Head 25 miles to the east and enjoy the National museum of Naval Aviation or relax on the beach near Fort Pickens. Enjoy your own private viewing of our Blue Angels practicing their amazing art.   Speaking of Fort Pickens, don't forget to take a walk through and experience this wonderful structure that has endured the hands of time.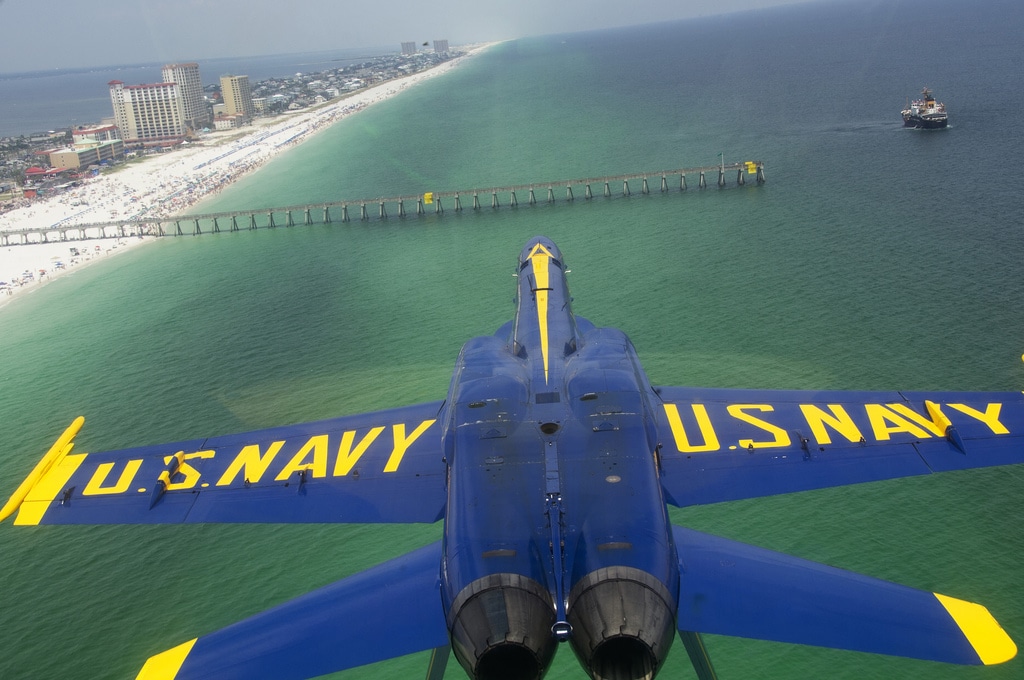 Whether you're interests lie in the beautiful snow-white beaches on the Gulf of Mexico, our top rated athletic facilities, our festivals, museums, or art and historic sites, let us share our home with you.  There is so much to discover here on the gulf coast.  Let Ahoy RV Resort create the backdrop for the memories you make.  Ahoy, we welcome you.
Ahoy RV Resort is a 71-site full hookup RV park nestled on 20 acres just off the Foley Beach Expressway and US 98.  Some of the amenities include a swimming pool, 2-acre lake with water activities, 9-hole disc golf course, pickleball/basketball courts and cozy hospitality center/clubhouse.  Our motto is, "come as guests, leave as family".
What are you waiting for?  Book Your Site Today!
251-233-7250
Photos: Ahoy RV Park