Tanganyika Wildlife Park
The 3rd largest animal collection in Kansas, and one of the largest attractions in the state. The zoo has over 40 exhibits featuring 9 interactive stations, 400 animals and 37 successful breeding programs.  A world leader in breeding rare and endangered species. Located just minutes away from All Seasons RV Park in Goddard.
Wichita Entertainment
Entertainment comes in all forms in Wichita. Arenas, theatres and other event venues bring big names in music, comedy, and theatre to Wichita for kids of any age, family fun or a night for the adults to enjoy. INTRUST Bank Arena hosts the biggest concerts in Kansas. With multicultural festivals, symphonies, musicals, international opera performances and much more, Century II is a Midwest arts magnet.
The Crown Uptown Dinner Theatre, Cabaret Old town, Mosley Street Melodrama and Music Theatre of Wichita offer the finest musical and theatre performances in Kansas and bring Broadway to Wichita. The historic Orpheum Theatre is a mecca for performing arts and hosts the annual Tallgrass Film Festival that attracts more than 11,000 people annually.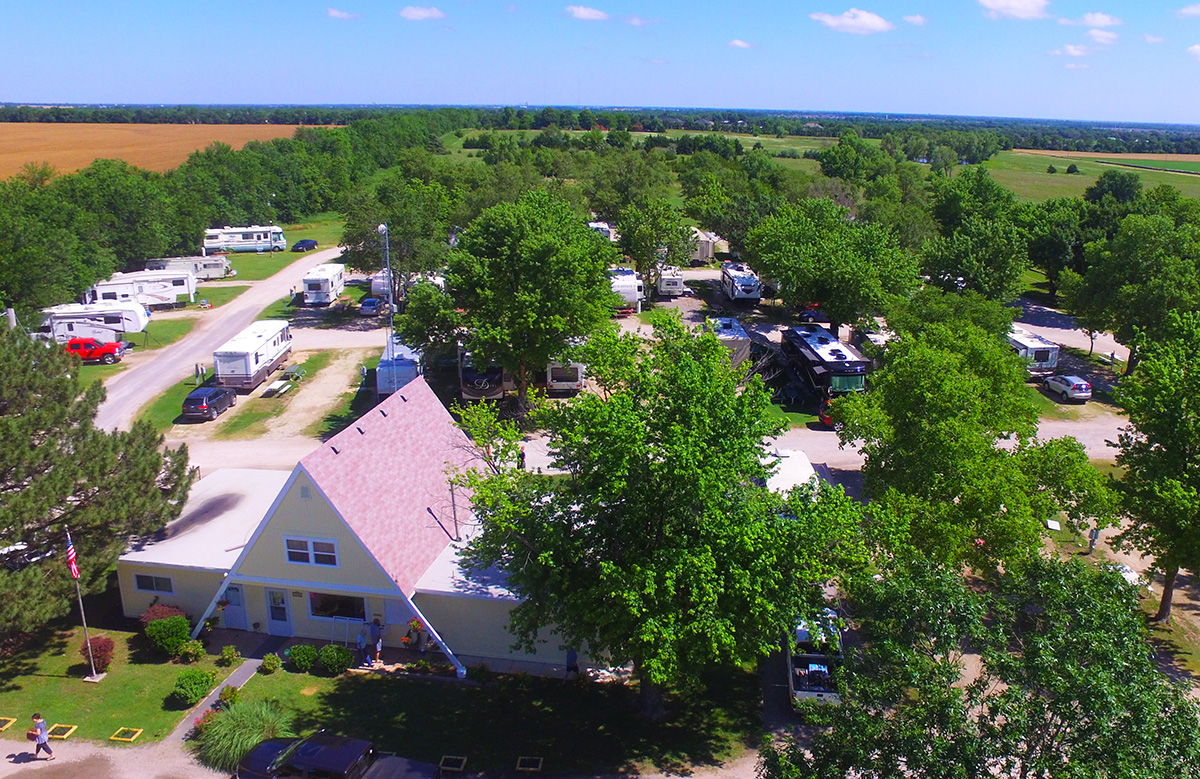 Botanica, The Wichita Gardens
Since opening in 1987 with four gardens and a horticultural library, Botanica has added more than 30 additional themed gardens and exhibits to delight new visitors and those who return for repeat visits. This botanical paradise on the plains comprises over 18 acres of stunning garden landscaping that features over 4,000 species of plants both native and new to the region.
 Old Cowtown Museum
Experience Wichita like it's 1865. Old Cowtown is a living history museum that lets you immerse yourself in the sights, sounds and activities common to a Midwestern cattle town.
All Seasons RV Park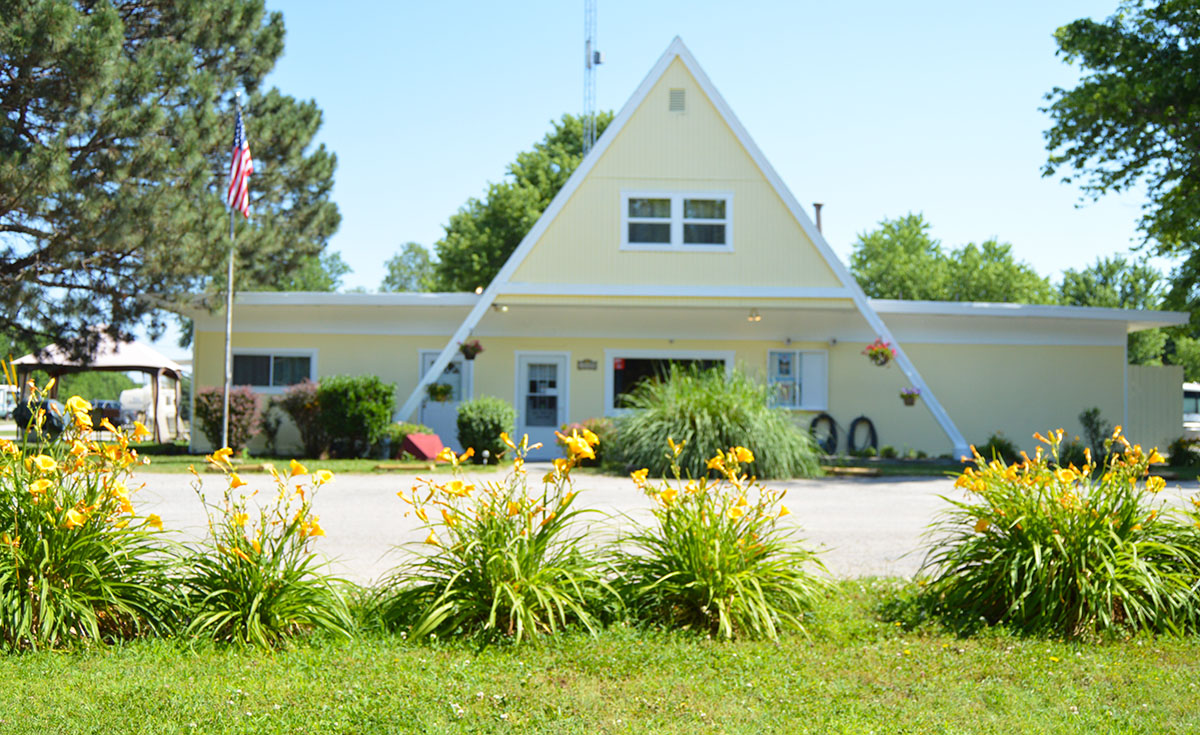 Wichita, the largest city in Kansas, has virtually all the amenities you would desire, yet All Seasons RV Park is nestled in a nice quiet suburban atmosphere on the west edge of the city. All Seasons is a picturesque park just a short distance from stores, businesses, and many attractions. All Seasons is a great park for just an overnight stay, a several day visit to see Wichita's attractions, or for an extended stay while working in the area. It is void of heavy interstate highway noise and loud trains.
The park is big rig friendly and groups are welcome. Facilities include 55 level, shady, pull-thru sites with a quiet country atmosphere. Amenities include an activity/meeting room with kitchen for up to 32 people, pavilion, playground, wifi, nature trail, metered LP gas, restrooms and laundry. All Seasons is pet friendly with a dog run.
New owners, Wade and Gayla Hathaway invite you to experience all the new excitement of All Seasons RV Park in Wichita Kansas.
15520 Maple Ave. Goddard, KS 67052
Phone:(316)722-1154
www.allseasonsrvcampground.com
Location: 4 miles West of I-235 (west Bypass Exit 78) on US 54, 1 mi North on 119th St., 2 1/4 mi West on Maple, SB 2 miles East of Goddard on US 54, 1 mi North on 167th St., 3/4 mi East on Maple.
Photos: All Seasons RV Park