Flory's Cottages and Camping is a 37yr old family business in central Lancaster County surrounded by working Amish farms. Spotless well maintained sites are large, level, grassy open or shaded. Stay here and you can relax and enjoy the area. Lou and Claudette are your hosts, and they will make you feel just like home.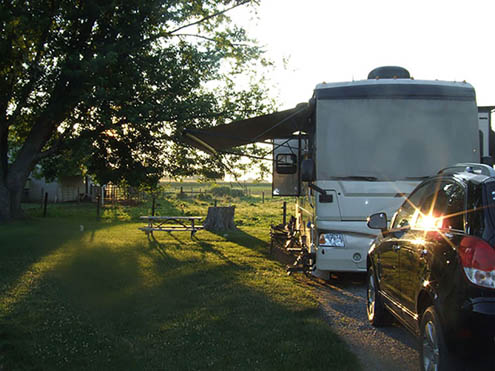 A Place to Unwind, Relax and Enjoy the Beauty of the Area and the Company of Good People
Flory's has been owned by the same family since 1981, when "Big Lou" and his good friend Wally purchased Flory's Cottages and Camping and reopened it with surprisingly quick success. Campers loved Wally's gentle, friendly way and listening ear, just as much as they loved Lou's outgoing, friends-from-the-moment-we-met demeanor. Together, they believed in "management by hosting"– running a campground meant more than making sure everything was clean, up to code, and on schedule. It meant everyone who came through the gate was a guest, and there was a responsibility that came with making sure they had a good time. That perspective resounded with campers in the early '80s, and it still rings true for customers today.
Flory's Cottages and Camping is surrounded by so many unique attractions in the very heart of Amish Country. With so many memorable experiences for the whole family within just a few miles, it's easy to see why Lancaster County draws so many visitors from all over the country…and at Flory's, you're only a short drive away.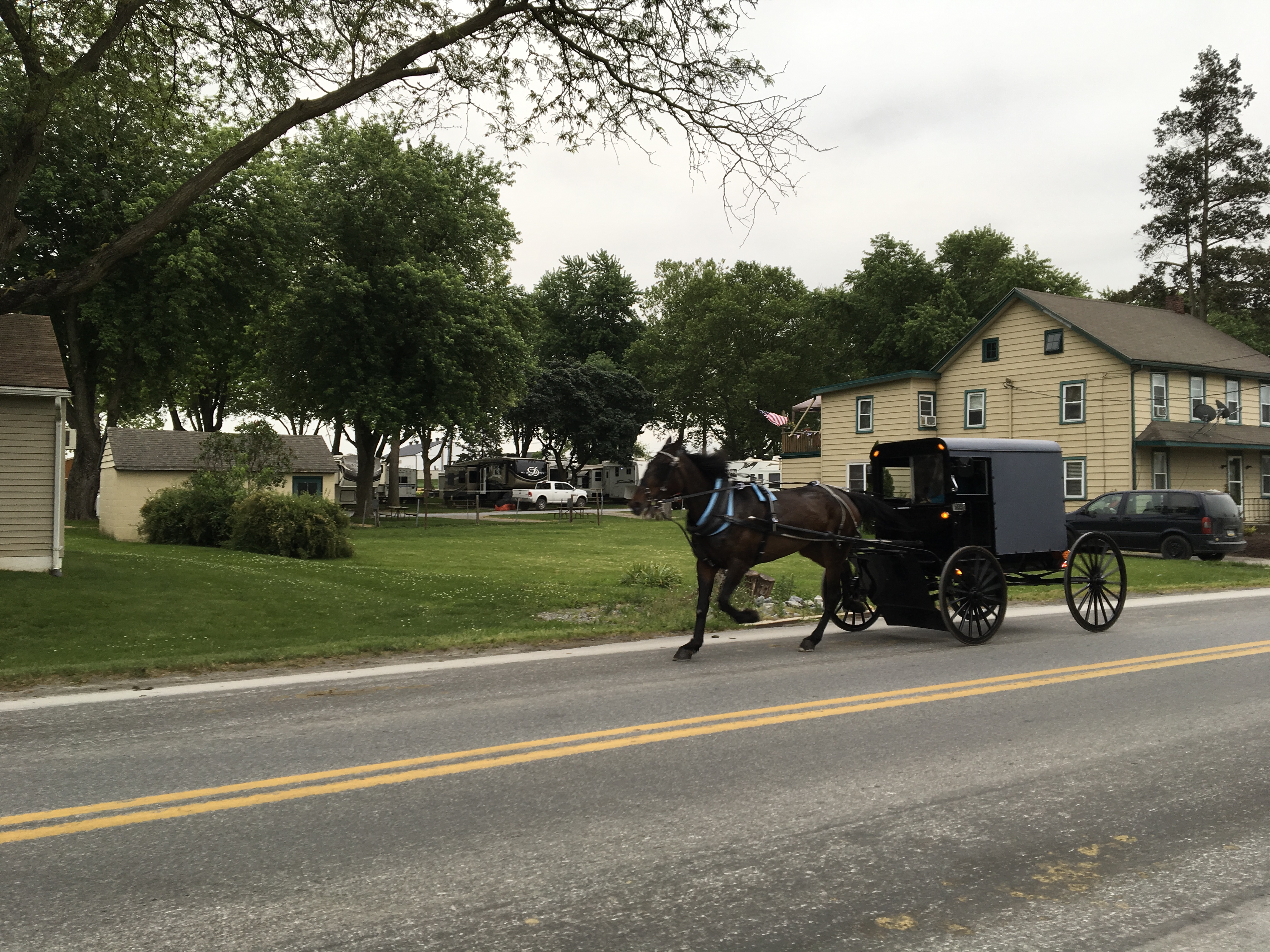 The unforgettable experience of an Amish buggy ride is available right outside our door.
Tour the countryside the way it should be seen! The campground is located adjacent to a working Amish farm.
Tour an authentic Amish farmhouse from the mid-1800s for an experience that will delight the family and give a glimpse into life on the farm from two centuries ago.
There's really nothing quite like the legendary Amish craftsmanship. Meticulous, made with care, and virtually flawless, Amish crafts are the perfect souvenirs from your vacation!
From fresh produce to freshly-made baked goods, some of the tastiest memories of your trip to Lancaster won't be at five-star restaurant, but at a humble market or roadside stand. Some of the Amish will stroll through the campground from time to time, with their baked goods for sale.
The younger children will enjoy a day at Dutch Wonderland Amusement Park and a family visit to the Sight and Sound Theater's spectacular stage presentation of popular Biblical stories is a must, when you visit Lancaster County.
The mission for the staff at Flory's Cottages and Camping is to roll out the red carpet for every visitor, so that "Check-In" and "Check-out" becomes "Glad to have ya!" and "Come back soon!"
For more information:
(717) 687-6670
Photos: Flory's Cottages & Camping