You won't find a prettier location for an RV park in North Carolina than at Fort Tatham RV Park near Sylva, N.C. During spring, the dogwoods, azaleas and red buds start blooming, adding a spectacular new dimension to the area's beauty.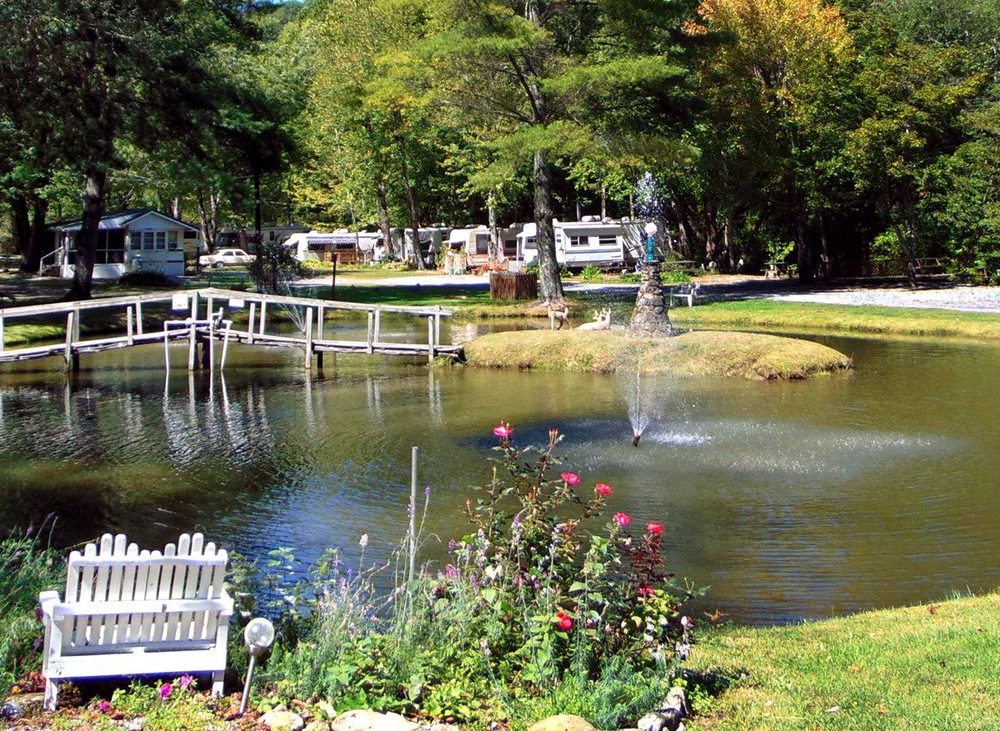 First-time visitors will discover that the 91-site RV Good Sam Park is an ideal Smoky Mountains retreat. Guests will find spacious RV sites, cozy cabins and tent sites. There are plenty of amenities to keep the whole family busy, like volleyball, fishing in a stocked pond and two creeks, a nightly campfire under the pavilion, a clubhouse for groups and rallies, and much more. The resort also hosts monthly potluck dinners for guests.
Baseball fans can enjoy Division 1 competition at Western Carolina University in nearby Cullowhee.
The Smoky Mountain Center for the Performing Arts in Franklin offers quality entertainment throughout the year. Country music legend Loretta Lynn will perform at The Center on June 6. Click here to see a complete schedule.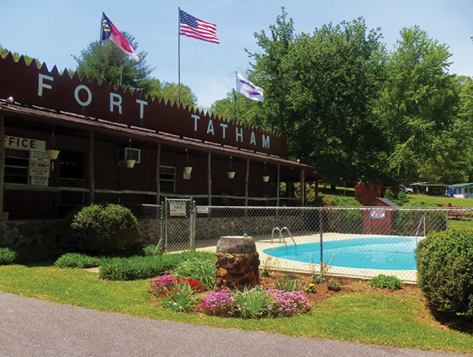 Other nearby attractions include the Heinzelmannchen Brewery on Main Street in Sylva and AB's Fly Fishing Guide Service, which provides all you need to catch trout in the beautiful mountains of Western North Carolina. Every Friday night starting Memorial Day weekend, downtown Sylva hosts Concerts on the Creek.
Book Now
You couldn't ask for a lovelier setting for a vacation at an RV park in North Carolina than Fort Tatham RV Park. Come join the community of campers. Call 828-586-6662 or visit the Fort Tatham RV Park page for more information on amenities, events, rates and reservations.