A younger RV crowd is entering the RV lifestyle — and expanding RV horizons.
A few months ago I was camped at one of my favorite RV resorts. I was walking my dog through the campground when I came upon an old friend whose site was a couple of rows over from mine. While chatting briefly I commented on how young many of our fellow campers seemed to be. He chuckled and replied, "No, you're just older now so they appear younger!" Soon I was again walking, now heading back to my rig. "Older? No, these folks are younger than years ago," I mulled. Years ago the age of the owners of recreational vehicles was 55 and up, with many in their 80's. The only young people were pretty well tent campers.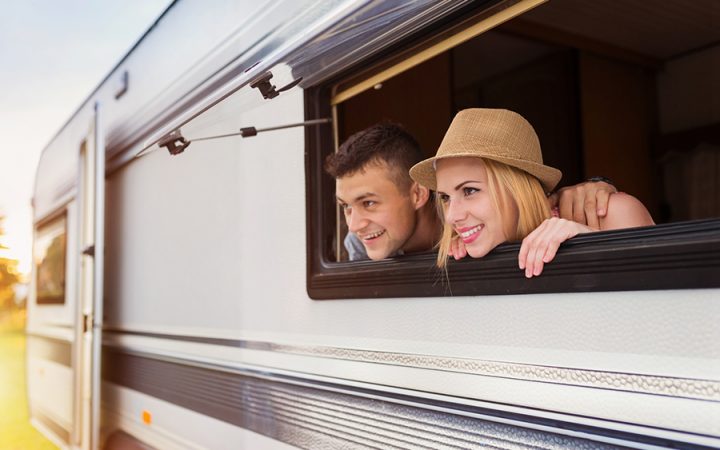 Younger and Younger RV Crowd
So, when I was settled again in my motorhome I decided to search the internet to confirm my suspicions. I quickly had the answer. I was right! RV ownership was indeed now being driven by a younger buyer. The average age is now 49 and is continuing to trend lower. I quelled the urge to run back over to my friend and wallow in righteous glory. Instead I settled to just enjoy my victory in silence.
As the afternoon wore on, I started wondering why the change in age would occur. After all, RV sales have been propelled by retirees. It seemed the majority of motorhomes I passed had a grey haired helmsman at the wheel. This is now all changing.
Younger RV Crowd Impact
A view around the resort soon revealed a new revelation. The RV's have changed. Years ago we never saw toy haulers, fold-out decks, multiple bathrooms, external TV's, satellite antennas and much more. In addition, who would believe people would actually pay over $1 million for an RV? Well, certainly not most retirees!
The RV, once thought of as a retired couple's mobile cottage, has evolved into a healthy outdoor lifestyle for all ages. The avid RV lifestyle is exploding in popularity with the younger generation spearheading the age groups. It now offers one of the most flexible cost effective ways to travel and stay domestically. RV's today are more than just camping. They are about outdoor activities, sports, travel, adventures, luxury living and geographic education.
With all this, it's no surprise that the younger generation is drawn to this quickly growing lifestyle and activity.
Peter Mercer — With the RV Lifestyle Trends