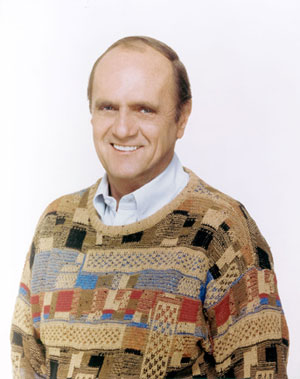 Laugh, sing, dance, and clap along with amazing Rally headliners, July 22-25, 2010, in Louisville, KY. Our iconic performers and spectacular tribute band are the perfect way to end each fun-filled day. Bob Newhart will perform his unique comedy stand-up routine; Tanya Tucker will charm you with her unique voice and dynamic stage presence; and Super Diamond will pay tribute to Neil Diamond like you've never experienced.
Bob Newhart, one of the funniest entertainers in television history, will be performing his unique comedy routine at the 2010 Rally.
A cultural icon, Newhart was inducted into the National Association of Broadcasters (NAB) Hall of Fame and celebrated his 50th anniversary in show business this past year.
Newhart is best known for the hit television sitcom The Bob Newhart Show, which aired on television from 1972 to 1978. He continues to appear in television and movie roles today. Yet, with his successful run in television and feature films, Newhart has never strayed far from his first love of performing stand-up.
With his signature stammer, one-sided telephone conversations, and "what if" routines, Newhart's comedy material has stood the test of time. Fans flock to Bob's live performances to hear such Newhart standards as The Driving Instructor, Sir Walter Raleigh, and The Submarine Commander. Young and old alike enjoy these timeless classics in sold-out concert halls across America.
A country music legend, Tanya Tucker's career
rocketed before she was even 13 years old. With top hits like "Delta Dawn" and "What's Your Mama's Name," her precocious stage presence was a force to be reckoned with.
After many years in country music, her contributions were rewarded when the Country Music Association voted her the female vocalist in 1991. She had eight consecutive singles reach the Top 10 in the early 1990s, including "Down to My Last Teardrop," "(Without You) What Do I Do With Me" and "Two Sparrows in a Hurricane."
Tucker's unique voice and dynamic stage presence continues to charm audiences, and attendees can expect a powerful concert as she performs at the 2010 Rally.
(Photo by Kirs Leifur)
Some have called Super Diamond "Neil Diamond on steroids." This raucous tribute band infuses high-octane rock with classic Neil Diamond songs. Performing sold-out concerts across the nation, Super Diamond has risen to the top of tribute bands. Now Rally attendees will have the chance to experience this unique and entertaining interpretation of Neil Diamond's music that is sure to please fans of all ages.
Don't miss the opportunity to see these legendary performers – register for The Rally today!  For more information, visit therally.com.