Sleeping Bear RV Park & Campground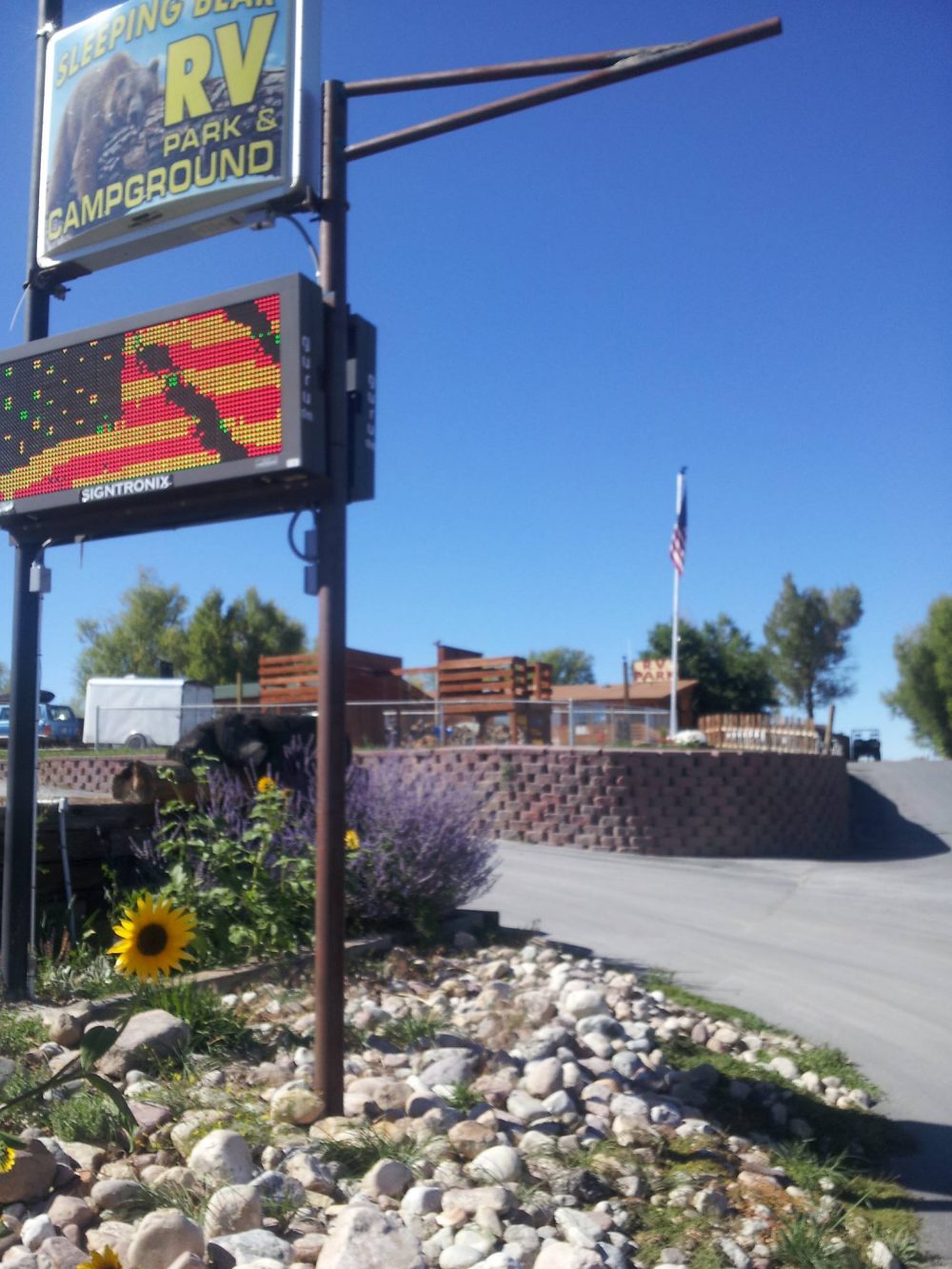 – providing RV travelers and campers a friendly place to stay!
The Town of Lander
Lander is a quaint town, bordering the eastern slope of the Wind River Range and the banks of the meandering Popo Agie River.  Due to its proximity to a variety of high quality recreational playgrounds, Lander is an increasingly popular place for many young, outdoor minded individuals to visit.  Originally founded as an army outpost, once a haunt of such western persona as Butch Cassidy and nationally famous for its bronze foundry and Jade mining.
Hiking & Trailheads
With the amazing hiking opportunities afforded by the wilderness areas of the Wind River range, its location at the southern trailhead for the Continental Divide Snowmobile Trail which extends 365 miles north to Yellowstone National Park, and its easy access to the geological wonders as Wild Iris and Sinks Canyon State Park possessing some of the most dramatic sport climbing in the nation.
Lander is a vibrant town with shopping and plenty of wonderful restaurants.  Sleeping Bear RV Park & Campground offers you a quiet place to stay and a beautiful view of Lander from above.  We also have a splash pad for cooling off, a well stocked store and friendly, helpful owners to insure your stay is a pleasant one.