Settling into a large city for a few days is always exciting, with new restaurant opportunities presenting themselves around every corner. When it is a familiar city, there are favorites to revisit and new venues just waiting to be discovered. Such is the case during our recent visit to San Diego. For years this city has been drawing us back to its restaurants and attractions. Because we know the city, we always stay at Mission Bay RV Resort.
This RV resort is located a short walk away from Mission Bay's De Anza Cove with its beach and an expansive public park perfect for strolling, watching Sea World fireworks or an awesome sunset. The park is conveniently situated only a thirty-minute drive from numerous dining establishments, fine shopping options and several interesting neighborhoods we like to explore. Additionally, the park is convenient to well-known tourist attractions such as the San Diego Zoo, Balboa Park or the historic del Coronado Hotel in Coronado.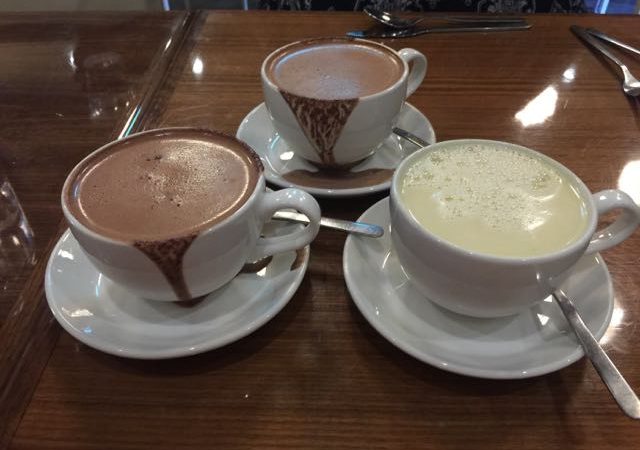 We like to find and enjoy the smaller, neighborhood spots known especially by local residents that are often overlooked by tourists. We always start with a breakfast and lunch spot known for twenty years for its generous portions and delicious, creative choices-Café on Park. Steps from the intersection of University and Park at 3831 Park Boulevard, their menu can intrigue a diner for days of breakfast or lunch choices. Our personal favorite is an avocado, salsa burger served with a side salad or fries that we paired with an "Arnold Palmer" style iced tea. A brunch spot for anyone who is a chocolate lover is Eclipse Chocolate Bar and Bistro at 2145 Fern Street. This restaurant offers "drinking chocolate" in multiple combinations from double dark mocha cocoa to orange peel vanilla bean white chocolate cocoa. We savored these with an avocado Benedict and a side salad of greens garnished with beets for a yummy brunch.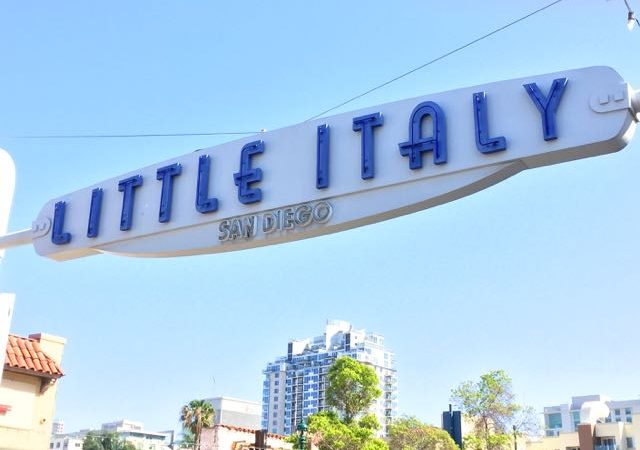 Who could resist leaving without a selection of chocolate confections the restaurant creates as well? Not us! We look for Italian restaurants everywhere we travel in our RV, so it was natural to stroll up and down India Street in downtown San Diego's "Little Italy" neighborhood admiring the potted flowers and outside dining venues. The multiple Italian restaurants along this street make selecting one for dinner difficult. We opted for Filippi's Pizza Grotto established in 1950 betting any restaurant in business that long must be good. After entering through their authentic Italian market, we were rewarded with the best lasagna we've had lately.
Of course one Italian meal is never enough, so we also went to Ristorante Arrivederci in what is known as the "University District" at 3845 4th Ave for a second memorable Italian meal with fantastic service. This restaurant has also been in business for years and the crowd patronizing this establishment proves its popularity. If you decide to add San Diego to your trip you will be pleased with its temperate weather and options for long walks from Mission Bay RV Resort. This will stave off the potential pounds to be gained from trying all of these great restaurants. Bon Appetite!