Check out these highlights of RV-related news and events from this past week.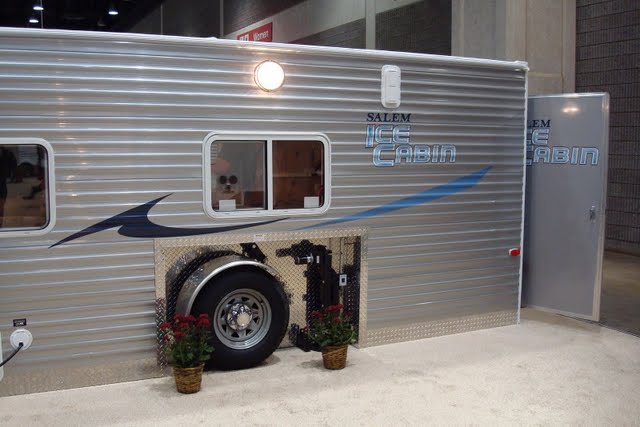 1. RVIA Show, Louisville Ky: Larry Cad continues to share his observations on this year's RVIA show and what's in store for the industry. In this post Larry includes some nice photos of the new Salem Ice Cabin, an RV designed to be towed onto a frozen lake and then lowered down onto the ice to facilitate a comfortable winter fishing trip.
2. U.S. Forest Service seeks end of half-off discount for seniors : The U.S. Forest Service wants to eliminate its long-standing half-off discount for seniors and the disabled at federal campgrounds run by private companies. Concessionaires now operate most of the agency's developed campsites.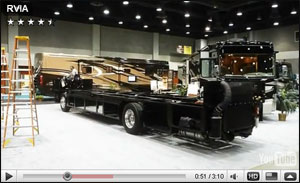 3. Demand recovers, putting RV industry back on the road again: Orders are up and the jobless rate is down in Elkhart County. Analysts are projecting a 25 percent to 30 percent increase in recreational vehicle sales in 2010, and that is starting to translate into more jobs for Indiana, including Elkhart County, where an estimated two-thirds of the nation's RVs are produced. Heartland, Jayco and Thor Industries are among companies planning to expand. That's a lift to a still down-in-the-dumps industry that is recovering as credit loosens a bit and showroom dealers reorder to meet demand.
4. RV & Camping Shows in 2010 – Make Your Plans Now: For RVers, January through April of each new year is prime RV Show Season, and 2010 looks to be a great year for RV shows. Make your plans now to attend one of the following RV & Camping shows to see the latest rigs, gadgets and gizmos. (Listings are given by date and by state.)
5. Long Long Honeymoon Fresh VIDEO from RVIA!: Sean Michael shares a video tour of his visit to the recent RVIA trade show, where he and wife Kristy checked out the hot new RV products on display.