Our Regional Travel Calendar will inspire your journeys across North America for each month of the year.
Find fabulous snowbird roosts in the South and then chart a course for northern summer getaways. Discover festivals, concerts and fairs that will whet your whistle and broaden your adventure horizons. Check out the list of events in each of our monthly regions, then choose an RV park for your stay.
March 2020 — Western States
Experience springtime in the Southwest. Tap your toes to bluegrass in Lake Havasu or pay tribute to St. Patrick in San Francisco.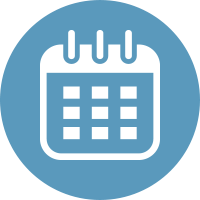 April 2020 — South Central States
Usher in the arrival of spring with a walk through the French Quarter for some gumbo and jazz. In Oklahoma, spring visitors will learn how the state got its "Sooner" nickname.

May 2020 — Southern Appalachian States
The "most exciting two minutes in sports" give horseracing fans a reason to put on their best hats and head for Louisville. In Virginia, Chincoteague puts on a seafood festival that would make King Neptune proud.

June 2020 — Canadian Provinces/Alaska
Follow the footsteps of Gold Rush pioneers in Alaska and see the circus in Edmonton during your trip to America's far north. Throw in a 5k obstacle course to pump up the excitement.

July 2020 — Northwest States
Feast on a pancake breakfast in Idaho and watch a demolition derby under big skies. In Portland Oregon, brewmasters serve up excellent craft beers.

August 2020 — Central States
Grab a corn dog at one of America's signature state fairs or ride a balloon over Cornhusker territory. In South Dakota, Harley riders rev up their engines in Sturgis.

September 2020 — Upper Midwest States
Discover why the mystique of James Dean endures in Indiana and see food trucks start their engines — and stoves — in the Windy City. In Missouri, raise a glass to a notorious outlaw.

October 2020 — Mid-Atlantic States
Visitors to the First State can feast on oysters and experience World War II history. Enjoy "Boos and Brews" in the Finger Lakes or participate in a Columbus Day Parade in the Big Apple.

November 2020 — Northeast States
Special Holiday events make this region magical during the late fall/early winter season. Ride a hobo railroad in New Hampshire or enjoy a feast of Thanksgiving history in New Hampshire.

December 2020 — Southwest States
Choose your Holiday adventure in America's Southwest. Go on a Santa pub crawl in Reno or board a legendary vessel in California for a New Year's blast.

January 2021 — Southeast States
Feel the winter chill in an Alabama polar bear dip then warm up in a Texas chili party. The Florida RV Supershow rolls out the latest and greatest gear and vehicles for camping.

February 2021 — Southern States
Go on a walking tour of some of Nashville's finest restaurants or schedule Valentine's Day dinner with your sweetheart in The Biltmore.