Fall is upon us and another holiday season is quickly approaching. Here at PirateLand Family Camping Resort in Myrtle Beach, SC we are all about creating opportunities for families to make treasured memories! Here are 5 things To Do with your family this holiday season.
Make something! Whether it's cooking, making crafts, or building model cars, making something with your family is a great way to spend time together. Be sure to pick a project that will interest them. In the summer, PirateLand offers daily activities including crafts. Painting is popular among our guests and it's fun for the kiddos and adults! In our family we have a tradition of making an ornament together each year.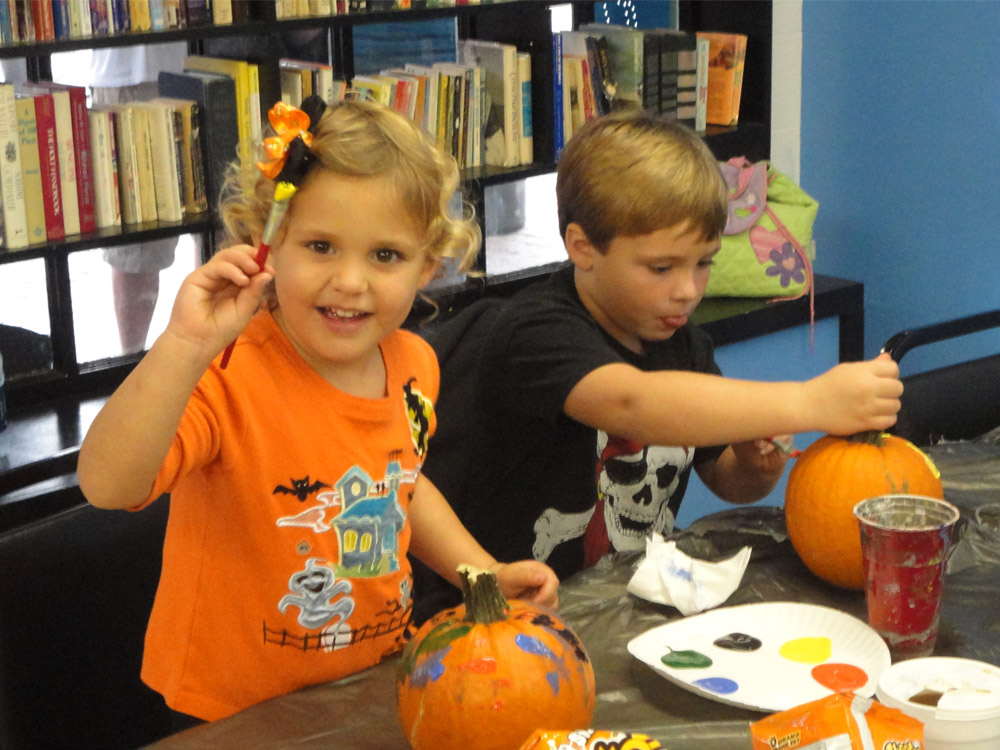 See a Holiday Show! Here in Myrtle Beach, there is tons of live entertainment with a Christmas theme. You can have a similar experience without professional theatre groups. If you're a guest of PirateLand we offer some discounts for local shows so be sure to check with our crew. Local high schools, colleges, parks, and churches often produce holiday shows. They may lack some of the bright lights and quality acting, but the value here is in the quality time you're spending together and making a family memory!
Give something together! Maybe your local soup kitchen could use some help, maybe you have some things to donate to a local community service drive, maybe you make crafts to give as Christmas gifts, either way, showing your children a lesson in giving is invaluable. Our neighboring town of Socastee, SC and city of Conway, SC have been tremendously impacted by river flooding from the rain brought by Hurricane Florence. Our residents, guests, and crew have been gathering supplies for the "Bucket Challenge" which gets cleaning supplies to flood victims.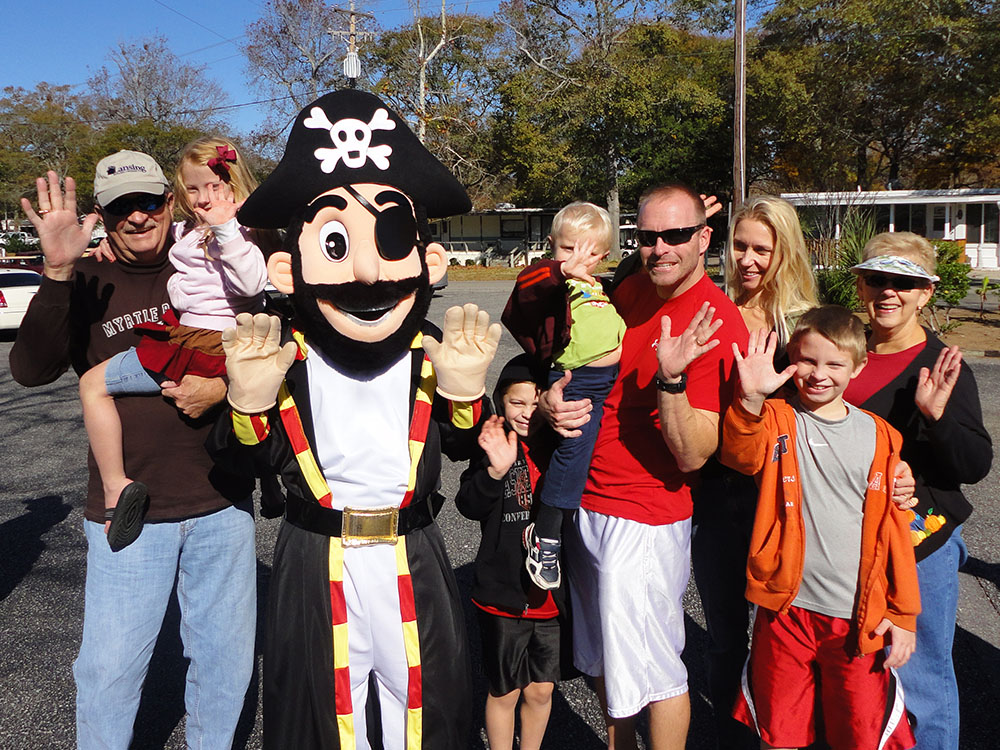 Join them in getting messy, destroying something, or freely dancing /singing! We added this strictly for the kiddos enjoyment. Remember when you were a kid and you wanted your parents to 'let loose' just a little? Please note: with the singing and dancing – skill and appropriate timing are necessary. We wouldn't want to embarrass the kids, or maybe we would, lol! It is something to consider. Our recreation staff loves to help parents let loose and have fun! We highly recommend the game "Pie Face Showdown". We'll have it on our Activities Schedule for our upcoming Halloween Celebration!
GO CAMPING! So we're a little biased… we're recreational people and we work at a campground with tons of fun stuff to do, but some of our fondest memories are from times camping with our family. Thanksgiving is a great time for tradition. We have a camping special that can't be beat and we host a thanksgiving brunch open to all our guests and residents. It includes turkey, ham, rolls, potato casserole, pastries, and fruit. We ask that each guest bring a non-perishable food item and a toy for a meal ticket. All items will be donated to Help 4 Kids.
Make your reservations now! Call us at 1-800-443-2267 to get more information!
Photos: Pirateland Family Camping Resort