Just a little history – – – Brunswick Beaches Camping Resort owner and some friends were on a fishing vacation in the Florida Keys and stayed at a campground. There he met a fellow campground owner. They had several conversations about how enjoyable it was to run a campground as well as the work involved. As a business owner and native of Brunswick County, he did research to see if it would be an advantage to invest in creating a new campground to attract more campers to the area. In 2003 based on his research, he and his wife forged ahead with the idea of creating a family camping atmosphere.
So welcome to the South Brunswick Islands, your home away from home. Leave all your worries behind from the moment you enter this campground. Located well off the main road, relaxation is the theme of your vacation. Open year round.
Being a Family Owned Business, We Have Family in Mind
Visitors to the park can be found relaxing by the pool, fishing in the pond, or playing a family game of horseshoes, volleyball, or basketball. For those who do choose to venture out, you won't need to travel far to reach one of 3 family beaches. You can build a sand castle, play in the gentle surf, or fish from one of the piers.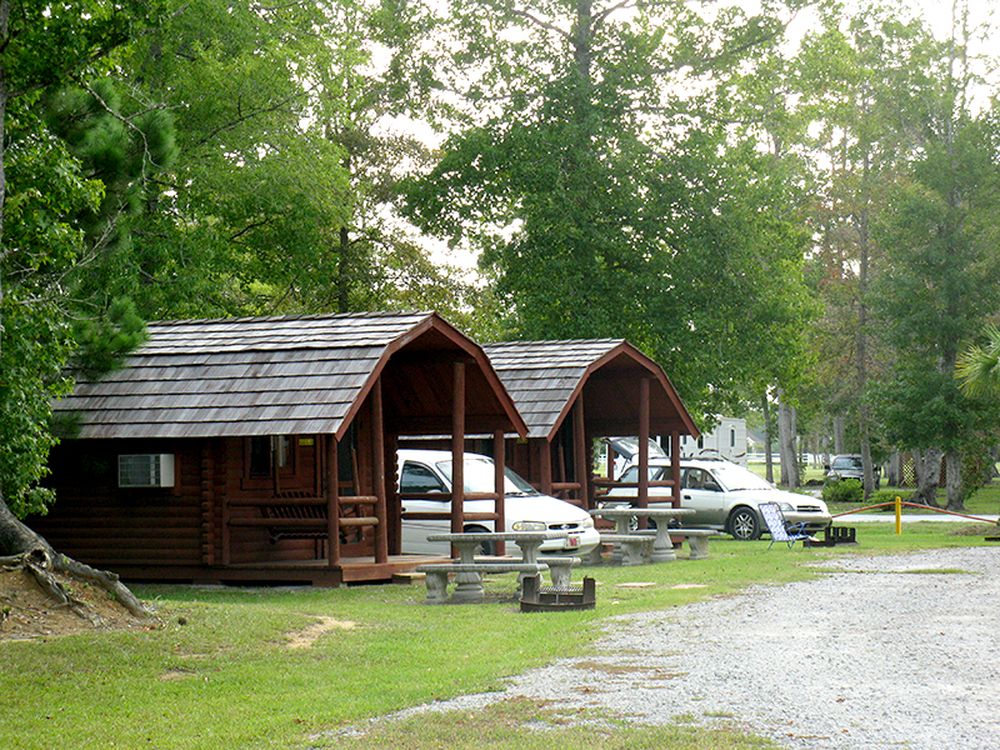 The sport enthusiasts can spend their days on the Atlantic Ocean catching their spill of fish, or teeing off at one of 35 championship golf courses. At the end of the day, treat yourself to fresh, local seafood at Calabash, the Seafood Capital of the World, or simply grill directly at your site.
Located half-way between Wilmington, NC, and Myrtle Beach, SC, gives you the advantage of a wide variety of activities. You can choose from live shows, outlet shopping, restaurants, then come back to the campground to wind down and relax. Give us a try and you just may find your forever home away from home.
Thank you for choosing Brunswick Beaches Camping Resort for your "home on the go". We hope that you will enjoy your time with us.
Photos: Brunswick Beaches Camping Resort