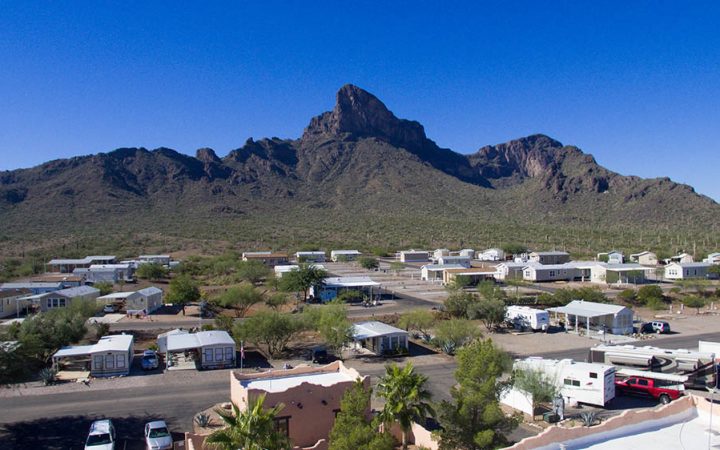 As early as the 17th century people have been coming to Picacho Peak to explore the hills, enjoy the flora and fauna, and take in dramatic and beautiful sunrises and sunsets. However, in this modern day and age you don't have to rough it like the old settlers did. You can either bring your own RV with all the comforts of home, soak up our year round sunshine, gaze upon the unspoiled Sonoran Desert all while enjoying our 50 amp full hook up sites here at Picacho Peak RV Resort, or buy a home that is already here and start enjoying all the amenities we have to offer.
Picacho Peak
If you thrive on the great outdoors, you will love our convenient hiking trails. Starting right outside our resort, the trails lead to viewing areas of Picacho Peak whose summit rises to 3374 feet above sea level. Picacho Peak, which means 'big peak' is believed to be formed from a tilted and eroded piece of rock overlain by a lava flow. Its centerpiece spire, which can be seen from Tucson, can be reached by two trailheads and even though portions of the trail can be precarious, even novice hikers can access the spire with the aide of cables and catwalks along the route.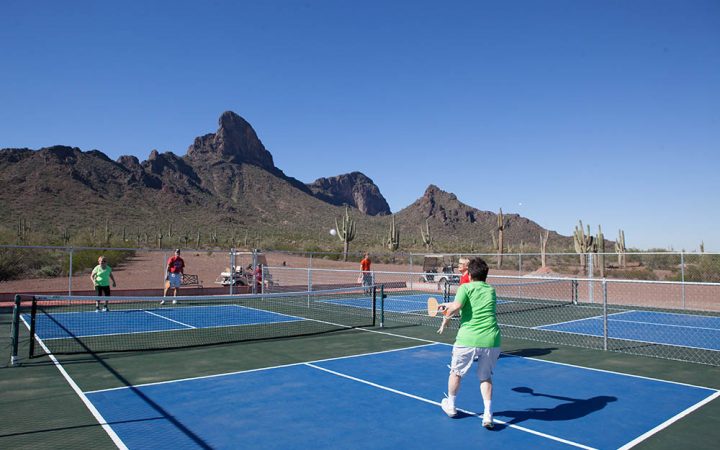 Once at the top you can take in views of the Santa Catalina Mountains to the south and Tabletop Mountain to the northwest. See where the Santa Cruz River runs underground supporting our local farms. If you're lucky enough to be here after a good rainy season, you can watch the earth explode with wildflowers all around the area in March and April.
If you're a history buff, you can take in a reenactment of the Battle of Picacho Pass, which took place on April 15th 1862 and is one of several Civil War engagements that occurred in the Arizona Territory. Each March you can witness one of the westernmost battles of the American Civil War between a Union cavalry from California and Confederate scouts from Texas battle it out.
Aviation History
Just a short drive away is Pima Air & Space Museum, one of the world's largest non-government funded aerospace museums which houses over 300 historical aircrafts, from a Wright Flyer to a 787 Dreamliner, on their 80 acre facility which includes five indoor exhibit hangers, two exclusively honoring WWII. You can take a docent lead walking tour and tram tour of the facility, or board a bus and take a tour of the 2,600 acres Aircraft Boneyard, which is a U.S. military and government aircraft storage facility. Also here you will find the Arizona Aviation Hall of Fame which recognizes Arizona's 'Excellence in Aviation' and recognizes aviation industry leaders.
Once you are done with all of the off site activities and excitement, you can come back to Picacho Peak RV Resort and take a dip in our pool, or soak in the Jacuzzi. You can enjoy coffee with us every morning. Relax with a book from our library. See what is going on in our clubhouse, or check out our social calendar. If you're feeling more active you can take in a round of pickle ball, try your hand at horseshoes or darts, or get a workout in our exercise room.
Here at Picacho RV Resort you can be as active and involved with our activities as you'd like to be, or enjoy a quiet evening with a loved one and enjoy some of the most amazing star gazing you'll ever witness. We welcome new friends and can't wait to have you experience our warm hospitality.