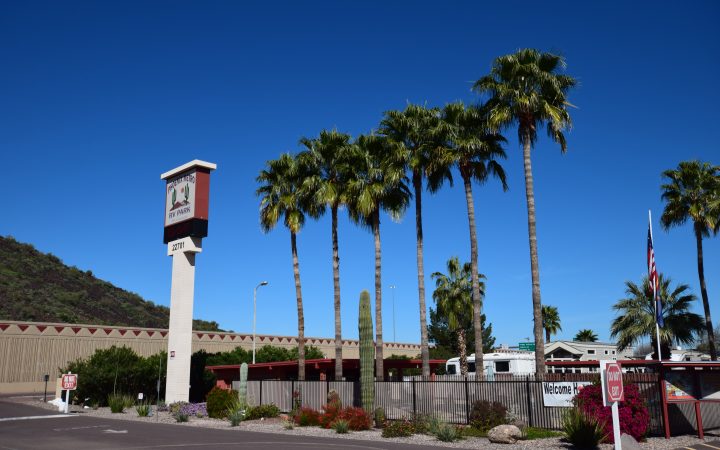 Welcome to Phoenix, where you can experience the best the Valley of the Sun has to offer. From this perfect location you can enjoy the many shops, and attractions within minutes of the park, you have unmatched access to arts, culture, sports and entertainment for your stay.

Escape to our gorgeous, desert/mountainous northwest Phoenix setting and enjoy spectacular Phoenix sunrises and sunsets; palm, citrus and shade trees; along the North Black Canyon Highway (I-17), and our moderate Phoenix weather.
Our park has 310 ample sites with full hookups, swimming pool and spa, indoor and outdoor recreation, a spacious clubhouse with planned events and much more.
Enjoy a variety of Activities at our Phoenix Metro RV Park: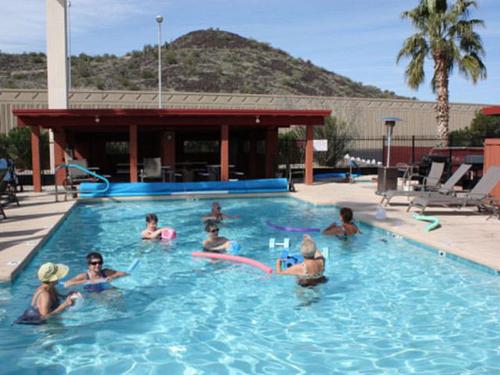 • Shuffleboard tournaments & free play
• Billiards tournaments & free play
• Water Exercise
• Poker/card games
• Puzzles
• Social Hour
• Blood Pressure Checks
• Catered festivities including terrific entertainment
• Potlucks
• BINGO
• SLINGO
• Casino trips
• Birthday & Anniversary Celebrations
• Ladies Luncheons
• Bible Study
Phoenix Metro RV Park is family owned and operated for over 30 years. This urban RV park has been certified as a crime free park. The program is a, state-of-the-art, crime prevention program designed to reduce crime, drugs, and gangs on commercial properties.
You can visit their website at: PhoenixMetroRVPark.com