Pensacola Beach RV Resort is located on the Santa Rosa Sound with a beach for relaxing, volleyball, or taking a swim.  Enjoy a day on the sand made easy thanks to Lazy Days Beach Rentals. If it's comfort you seek, we have a gorgeous pool to keep you cool in the summer or warm in the winter. Each site includes a picnic table and there is a gas grill available at the clubhouse if you want to dine in the open air.
This place has everything you need to be your "home away from home."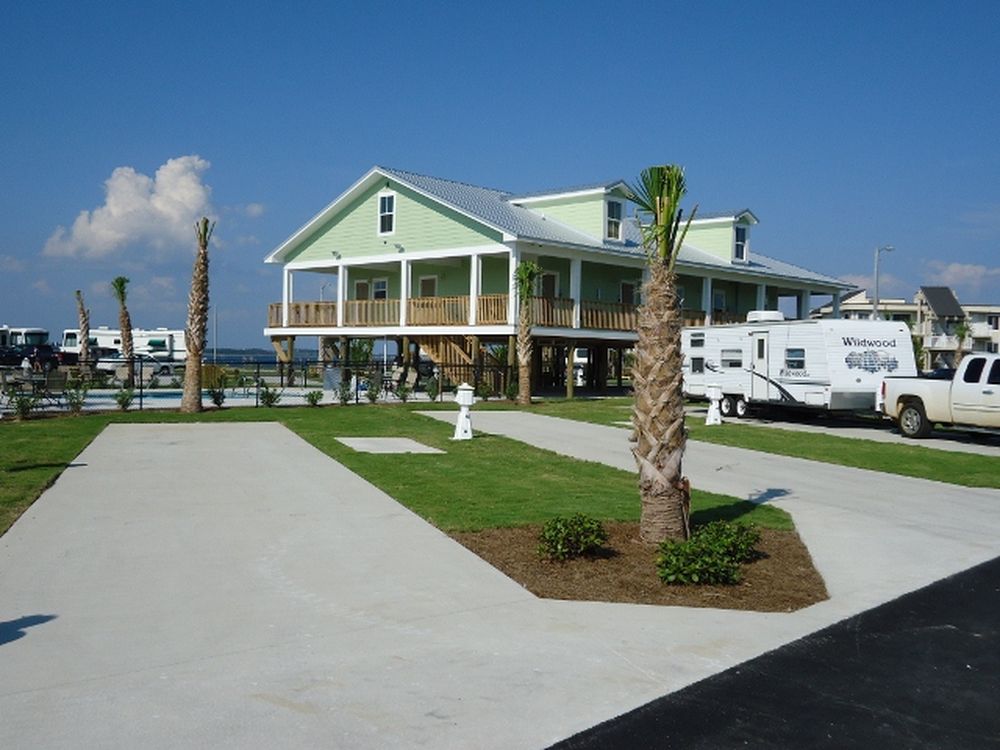 We believe in going the extra mile and that is why we set up the Tiki Shop to provide you with all those last-minute items you might need. Such as charcoal, water, milk, sunscreen, t-shirts and even toothbrushes and toothpaste. The Tiki Shop also sells 8 lb and 16 lb bags of ice to fill your cooler or freezer.
After you are done relaxing and sunning,  go out to McGuire's Irish Pub which offers fine Ale's, Porters and Stouts. These are brewed on premise in our traditional oak and copper brewery. Nature and the old-time know-how of a master-brewer get the job done here. Brewed with only the finest malted barley, imported hops, and McGuire's very own house yeast.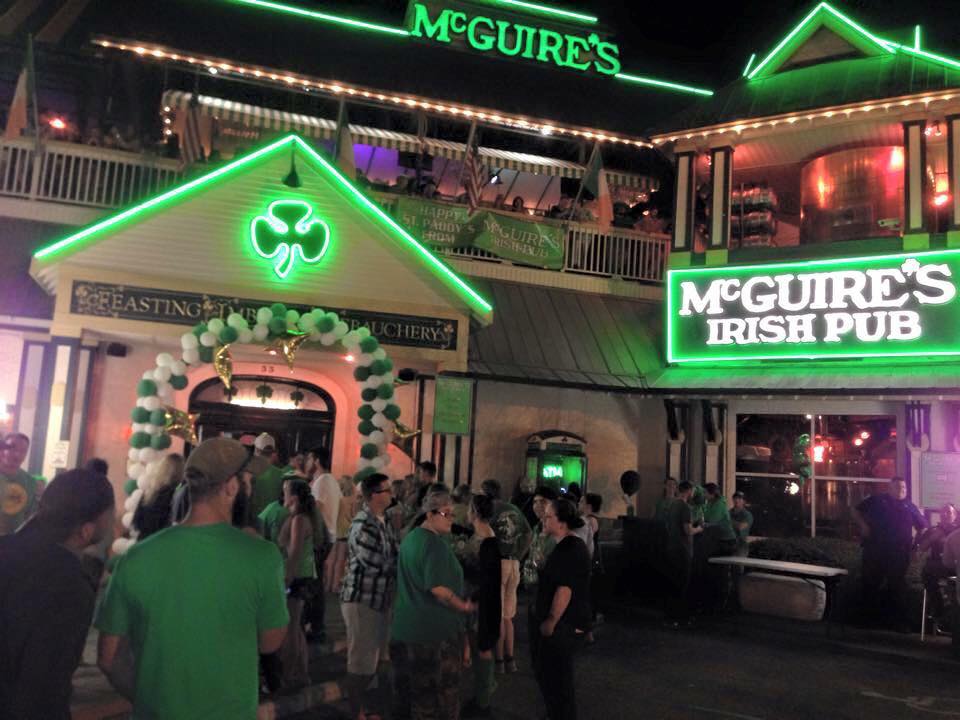 They currently brew five regular beers and a rotating seasonal. The regular line-up includes McGuire's Light Ale, McGuire's Irish Red Ale, McGuire's Porter and McGuire's Irish Stout. The seasonal selections include Scotch Ale, Honey Wheat, Wild Irish Raspberry Wheat, Belgian Ale, India Pale Ale, Hefeweizen, Extra Special Bitter Altbier and Christmas Ale; just to name a few. They also make a very popular root beer served draft, right out of the keg.
Stop in for a tour of the brewery during your next visit. Brewmasters, Mike at McGuire's in Pensacola or Gary or Tom at McGuire's of Destin will gladly show you around and answer your questions. If you are a homebrewer, you may take some of our yeast with you to try on your next batch. You can reach our brewmasters by phone at (850) 433-6789 in Pensacola and (850) 650-0000 in Destin.
Photos: Pensacola Beach RV Resort