One of Southern California's most popular RV Resorts, Pechanga RV Resort, gets ready to offer guests even more luxury space, amenities, activities and discounts.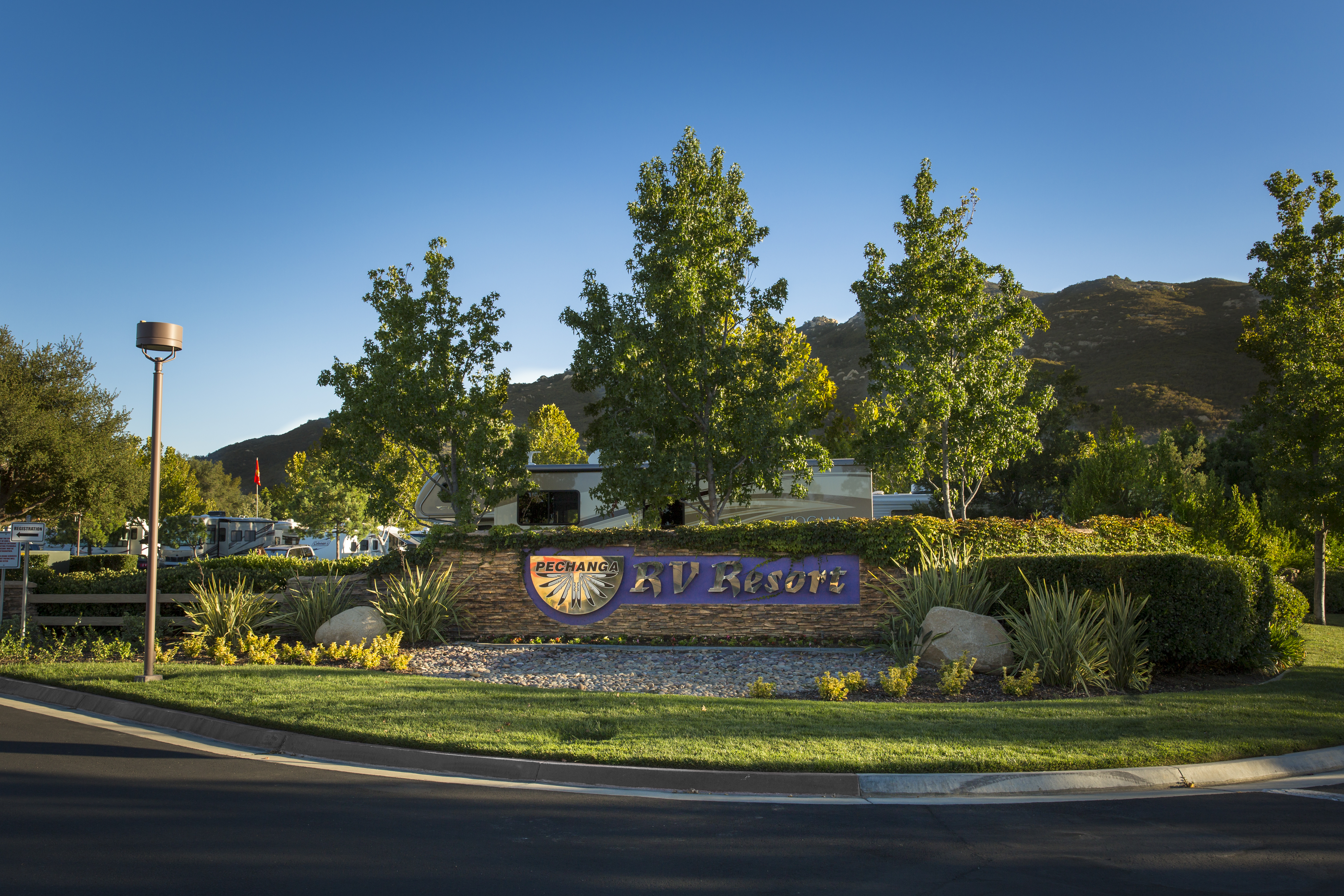 Guests already love the pet-friendly Pechanga RV Resort for its comfort, cleanliness and luxury amenities. They also like its amazing proximity to Pechanga Resort & Casino, voted the No. 1 casino in the U.S. by readers of USA Today, and its array of dining, entertainment and casino options. Sitting less than five miles from the burgeoning Temecula Wine Country makes another big bonus for patrons.
Expanded and Upgraded
Soon, RV guests can be among the first to experience the newly expanded and upgraded Pechanga RV Resort. By the end of the year, RVers will be able to take advantage of an additional 41 new sites, each with added features. Along with more RV spaces, upgrades are being made to the resort's pool deck. Guests can relax with added, tranquil cabanas, more lounge chairs, tables, and umbrellas.
Those wishing to use the two-room clubhouse will find a modernized and comfortable facility that includes two full kitchens, built-in barbecues and outdoor poolside lounge area available with advance reservations. More laundry, shower and restroom areas will also be available for guests' convenience. They will also receive personalized check-in upon arrival.
When guests get to their sites, they receive free wireless Internet and complimentary utility and cable TV hookups, 20-30-50 amp power outlets, a fenced dog walk and pet entertainment area. There's also 24/7 security patrol, complimentary shuttle to and from Pechanga Resort & Casino or Journey at Pechanga Golf Course, horseshoe pits, games and more. Expanded amenities with the growth of the Pechanga RV Resort include a giant, outdoor guest pavilion where staff will offer movies at night, life-size Jenga puzzles, barbeques and even more special events for Guests.
New RV Sites
New sites added in Pechanga RV Resort expansion include:
2 Chairman Sites: These 2,400+ square foot sites offer abundant space for families and friends to spread out. They feature oversized patios, pergolas, table and chairs, fire pits and personalized BBQ in a park-like setting.
9 Presidential Sites: 1,000+ square foot sites that provide patios, pergolas, table and BBQs on generous grassy sites.
22 Buddy Sites: These extended sites allow two RVs to pull into the same site from opposite sides. In the middle is an oversized patio, pergola and two tables set amid lush landscaping.
8 Premium Sites: Adding to the existing 26 premium sites at the Pechanga RV Resort, these offer an expanded patio, preset picnic table and benches.
Pechanga RV Resort guests receive free use of the Journey at Pechanga driving range that includes golf balls. When the adjacent Pechanga Resort & Casino $285 Million resort expansion is complete, RV guests can also take advantage of swimming and lounging in the new 4.5-acre resort pool complex expected for completion by February 2018. Those who sign up for a Pechanga Club card inside the casino can earn points toward free stays at the RV Resort.
For Pechanga RV Resort reservations, visit Pechanga.com/RVResort or call (877) 99-RVFUN (877-997-8386).