Anyone traveling to Monterey, California must consider visiting one of the most unique places on earth, the Monterey Bay Aquarium. The aquarium inspires more awe in a few hours than any other place I can think of when it comes to viewing sea life, but I would plan even more time there if your schedule permits.
When we visited the aquarium this year, we enjoyed an interactive section that is appealing to both kids and adults alike as it draws you into the life and environment of jellyfish. This was our first section to go to upon entering the aquarium and I could spend hours just watching these jellyfish cruise through the water.
The waterfront aquarium's keystone attraction is the 28-foot, three-story kelp forest. It remains as one of the stalwart features of the aquarium displaying a real life version of California coastal marine life. The water in its 333,000-gallon tank appears to be rising and falling with the outside bay's incoming waves. Piped in from Monterey Bay, the water sources are actually connected. The live kelp and fish within the saltwater tank behave as if they were in the very ocean itself and the aquarium was the first location to ever grow live kelp in a saltwater tank. The close-up view of the three story tank's inhabitants looking up from the lowest level of the tank or down from the top gives you a feeling of being suspended along with the tank's occupants in their watery environment.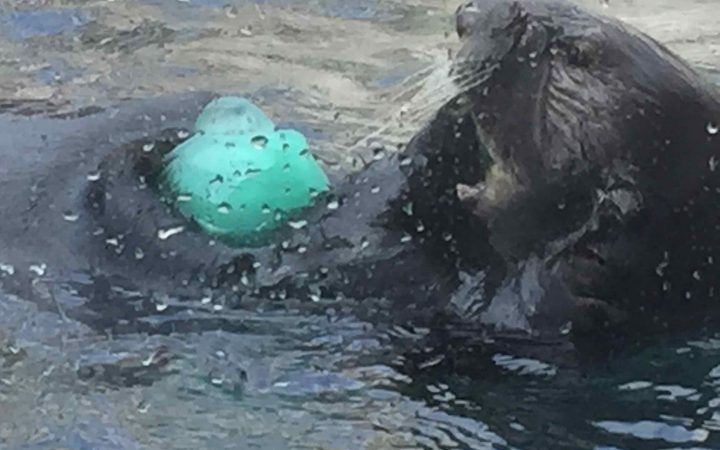 The sea otters were playing with colored ice this year when we observed them in their tank at the aquarium. They have learned to breakup large chunks of green or pink ice against their tank's glass into smaller pieces for eating or for play. Ever moving, these creatures are the most popular entertainers of the aquarium and could delight visitors for hours on end. It is possible to watch them under the water or above the surface as they roll and dive in the water or float upon its surface. I've concluded they must be genetically related to clowns.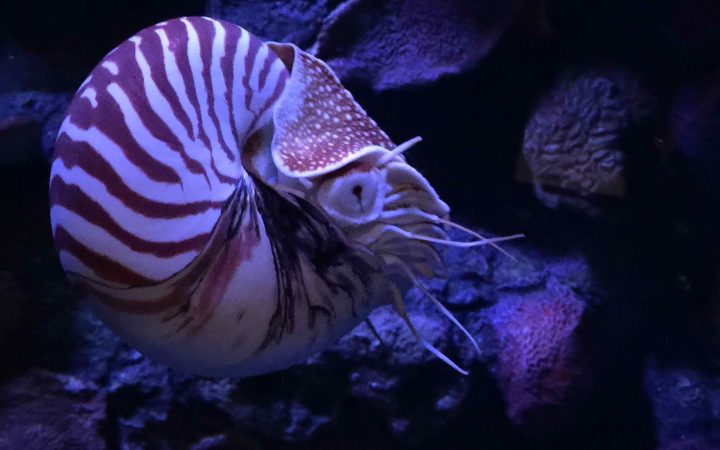 There were nautilus and octopus to see. There is also a huge "Open Sea" tank in the aquarium that displays yellow fin tuna, sharks and ocean sunfish to name just a few of its inhabitants. This tank has one of the world's largest single-paned windows and is the largest tank in the aquarium at 1,200,000-U.S. gallons of saltwater!
It is sad to leave this beautiful place. Two hours a year is hardly enough. If I lived in Monterey, I'd go down to Cannery Row and visit the aquarium on a regular basis. Those who are lucky enough to live here can hardly appreciate what a wonder they have right in their own backyard! As an RV traveler, you must put this on your bucket list. Arrange to stay at Marina Dunes RV Resort on U.S. Highway One just north of Monterey and you may even catch a glimpse of a whale in the ocean just over the dunes from the park. I promise you will remember this trip for a lifetime!