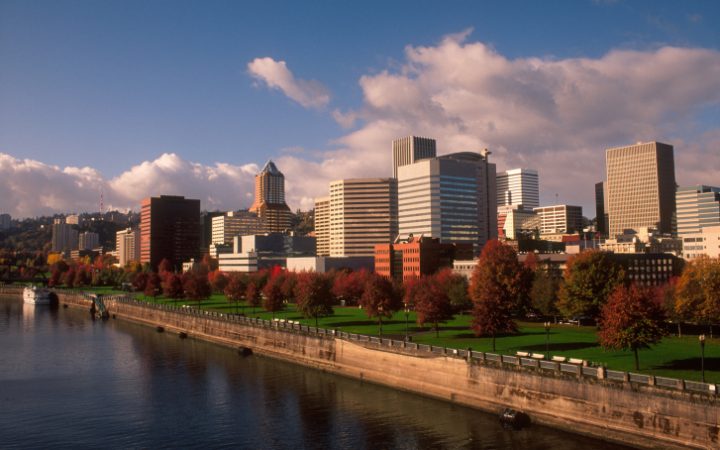 Sometimes RV trips take you into the heart of big, congested, metro areas. As a curious, adventurous RVer, you may want to visit what looks to be an interesting city for its history, museums, events, night life or architectural interests.
Or you may have to pass through a large city just to get where you are going. If you  detour around it because of the size of your rig would mean you might miss many memorable experiences. And that doesn't need to happen if you follow these basic tips.
Plan your route before entering the greater metropolitan area. Once on a major artery, it may be difficult to pull off to park and examine route maps.
The Good Sam RV Road Atlas can be an invaluable guide for any traveling RVers, especially by providing helpful information for large rig drivers when traveling through metro areas, over bridges, and through tunnels. Follow suggested routes and you won't find yourself thwarted by a low slung RR overpass.
If you are not just passing through, but intend on staying a few days to explore the city or attend an event, look for campgrounds on the periphery of the metro area, and use your tow vehicle, dinghy or public transportation to travel into and about the city. You may find inner-city overnight options less-than appealing.
Fill up with fuel before entering a metro complex as you may have a hard time finding a truck stop or gas station with adequate room to belly up to the pump and get back out again—and find your way to an on ramp to continue your trip.
If it is necessary to pass through or navigate within one of the older cities with narrow streets and tight turns, consider unhitching your dingy (if driving a motorhome) and driving each vehicle separately.
Be alert for construction warnings and detours. You don't want to accidentally wander onto narrow residential streets.
If you decide to stay at an RV resort in the inner city, use the resort's website or phone them for the best route to get there.
Don't rely totally on using your GPS if the software isn't designed for large rigs, since it may direct you over a route inappropriate for your size.
If this is your first time into the area, stop at a state visitor center when you cross the state border. They can usually be found on major interstates and are well signed. The staff should be able to steer you clear of trouble spots and offer valuable tips for your visit.
You can find Bob Difley's RVing ebooks on Amazon Kindle.
Follow on Facebook and Twitter