Niagara Falls has earned a place among the world's most iconic natural wonders. But the thundering cascade found in Niagara, Ontario, is just one reason to visit. The city that shares Niagara Falls with its New York neighbor has a handful of hidden gems that make this destination ideal for solo travelers, honeymooning couples and families.
---
Scroll to the bottom to see our list of 10/10*/10 RV Parks near Niagara Falls.
---
Amazing views of the falls are accessible in several ways: walk down a rail-lined path to see the river spilling over cliffs up close, or get an aerial view of the churning rapids in a helicopter ride. You can also take a trip behind the Falls to see the natural wonder "behind the scenes."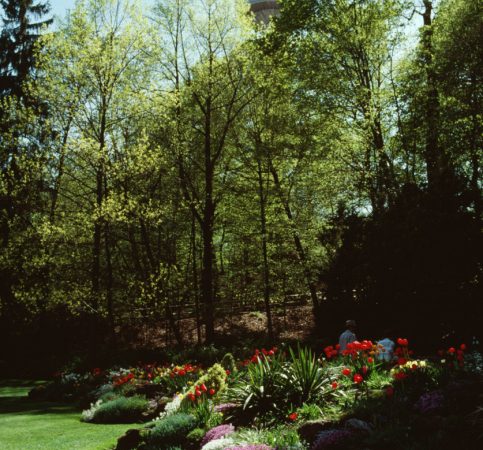 Facts about Niagara Falls:
• Open-air jet boats and cruises in the base of Horseshoe Falls mean adventurers will likely get soaked, but it's all part of the excursion.
• If you can't get enough of the story behind the Falls, see "Legends of Niagara Falls," a 3D-4D special effects film at Niagara's Skylon Tower. The film covers the geologic evolution of the Falls and the native legend, the Maid of the Mist.
• Away from the roaring waters, get close to nature in a different way with a visit to Bird Kingdom, the world's largest indoor free-flying aviary. More than 500 birds call this spot home and turn visitors into their own personal perches.
• The butterflies in Niagara Park's Butterfly Conservatory take the same liberties, but their two-legged guests don't seem to mind when any one of 2,000 varieties of the winged creatures alight on an outstretched finger.
• Wine tasting, scenic drives and living history also abound in the surrounding area. Take the time for a long stay to savor everything that Niagara Falls has to offer.
Check out these 10/10*/10 parks near Niagara Falls.
New York
Chautauqua Lake KOA, DeWittville
Ontario
Fisherman's Cove Tent & Trailer Park, Kincardine
Bissell's Hideaway Resort, Pelham
Woodland Park, Sauble Beach