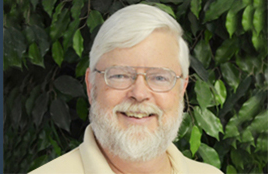 Hi folks! This month we'll talk about LEDs, steps, keys, seals, solar and water heaters. Remember to send your RVing questions to [email protected].
——————————————
Hello Mark
I hope you can help; my hot water heater does not heat. The display panel shows an indicator dsi fault. I can't find any info as to what this means, the unit is 2013 Flagstaff V-lite. Thanks in advance for your help. Lee
Hi, Lee
The fault light says the heater tried to light, but failed to do so. Let's go through the sequence; sometimes you can get a good idea what's wrong just by watching and listening. Assuming the water is cold, when you turn on the switch in the RV, it sends 12V to the control board in the water heater. The control board will then send a 12V signal to open the gas valve (should be a click, then the sound of gas flowing). Right after that, the board should start powering the spark igniter (a click click click sound). If the flame lights, you'll hear a whoosh, and you can see the flame. The board shuts off the igniter as soon as it senses the flame and the heater should then run until the thermostat setting is met. If you turn off the switch inside, it removes the 12V from the control board and everything shuts down. Go outside and open the water heater access door and look for anything obvious, like a wasp nest or spider webs blocking either the burner tube or the chimney where the burner is. Also look for any disconnected or damaged wires. Have someone turn the switch on inside. If nothing at all happens, then either the 12V signal isn't getting to the board, or the board is defective. If the heater starts through the sequence, where it stops may tell you what's wrong. If the gas valve opens, and you hear gas flowing but the burner doesn't light, it could be a problem with the spark generator on the board, or possibly the spark electrodes are dirty or damaged. No gas flow may mean a defective gas valve or a clogged line or orifice. If the burner lights, but then shuts off in a few seconds, the board isn't sensing "flame lit". You get the idea. Most no-light problems are electrical or control board failures, and unless you are certain you have the skills needed to safely diagnose and repair your water heater, it's best to have a qualified repair person diagnose the failure and fix it.
——————————-
Mark: Is there any code on steps coming out of a 5th wheel. My 2016 Momentum when leveled out, the third step is close to 21″ off the ground. Jim
Hi, Jim
There's really no residential building code enforcement on RVs. The manufacturer may have installed the wrong step on your rig, or it might just be "how it is". It may be possible to change the step assembly out to give you an additional step, or you can just carry a small single step with you to make up the difference. Here's an example of what I'm talking about: http://www.etrailer.com/RV-Stairs-and-Steps/Camco/CAM43676.html.
If you would like to really upgrade your steps, check this out:
http://www.torklift.com/index.php/products/steps-handrails/glowstep-revolution. These folks have been making step systems for pickup campers for years, and they have recently come to market with a step retrofit for towable RVs that appears to be a very high quality solution. I haven't played with one yet, but it may be a possible answer for you.
—————————————-
Hi Mark
I recently purchased a 2016 Tiffin 32 SA. I want to boon dock and would like to know what I need in in watts to keep the 4 6 volt coach batteries topped off? I'm not going to add anymore batteries I'm going to stay with the 4. I do plan on using a MPPT charge controller. Thanks, Steve
Hi, Steve
Since you referred to the MPPT controller, I'm assuming you are looking at solar as your charge source. Properly sizing a solar system for boondocking requires you to do some research on what you plan to run off your battery bank. There are a number of good RV solar design worksheets out there, and I like this one:
http://www.rvsolarelectric.com/index.php?route=directory/directory&directory_id=3
Jack Mayer has a very informative article on solar systems here, It's well worth a read. http://www.jackdanmayer.com/rv_electrical_and_solar.htm.
In my experience, it takes between 100 and 200W of solar panels to support a single battery. That's a pretty rough estimate, but it has worked for me. I am a fairly conservative energy user, and also have a generator to provide for charging on cloudy days, so what works for me may not work for you. The best answer is to do the math on what your daily usage will be, and size your solar system to support that usage.
———————————————
Mark:
Can you help me: what is required to change my DC lights to LED? Thanks for any help you can give me, Ron.
Hi, Ron
LED bulbs are a great upgrade for your RV, especially if you like to dry-camp away from electrical hookups. They draw much less current, typically about 1/10 the current of a comparable incandescent bulb. In most cases, you can directly replace incandescent bulbs in RV fixtures with LED bulbs. It's just a matter of swapping them out. There are a bunch of retailers out there selling LED bulbs that are direct replacements for your existing bulbs. I included some links below (by no means a complete list!). There are several common color ranges, primarily cool white (kind of bluish), natural white (a very pure white color, some folks find it harsh) and warm white (similar in color to incandescent bulbs). Bulbs are also rated in Lumens: the higher the Lumens, the brighter the bulb is. For instance: 1141 incandescent bulbs are rated around 250 lumens. 1156 incandescent bulbs have the same base and are in the 400 lumen range. Working with the bulb numbers on your existing bulbs, you can look up LED replacement bulbs that will fit your fixtures. You can expect to pay $5 – $10 a bulb for most of these LED replacement bulbs. It is also possible to visit some LED bulb websites in China. You can get bulbs at a very low price, but it takes a couple weeks to get them. I have had mixed results with these very inexpensive bulbs, so be aware that they may not be the best quality. Prices for the China-direct bulbs average $1 – $2 each.
https://www.superbrightleds.com/cat/rv-led-lights/
http://www.rvledbulbs.com/
http://www.campingworld.com/category/lighting/23
China source: http://www.dhgate.com/wholesale/12v+led+lights.html search for your bulb numbers on the website.
—————————————————-
Hi Mark
We have a 2000 Alfa Gold 5th wheel that needs the seals replaced on our slides. What do you think of self-adhesive seals and the ease of installation? Thank you in advance for your expertise. Lois
Hi, Lois
I'm not a big fan of self-adhesive seals for anything. In my experience, the adhesive does not last. It makes the seal easy to apply, but after a few years the adhesive dries out and you get to do it all over again. I prefer to either use a high quality automotive trim glue, or wherever possible, affix seals with hardware that doesn't rely on glue at all. Many seals are designed to be inserted into a metal channel or fixture that holds them in place. This provides a very durable and long-lasting mount for the seal. Take a look at how your existing seals are mounted. If they are held in place by a channel or other hardware, it may be best to remove the seal and see if you can source a replacement seal from a local RV repair shop. Or, take the RV to a repair facility and have the seals replaced. Slideout seals need to be properly sized and installed to prevent leaks and critter problems, so it's best not to scrimp on them.
—————————————–
Mark
How do you rekey RV door locks? I have a 2015 Forest River Stealth toy hauler with four locks, all requiring different keys. It would sure be nice to need only one key. Thanks, Butch
Hi, Butch
Re-keying your RV is a pretty easy task for the average do-it-yourselfer, since almost all the lock hardware is fairly easy to work with. The biggest problem is finding all the parts. Most storage compartments use a simple cylinder lock system that's easy to replace. Ditto with most RV entry door locks. Amazingly enough, there are a number of businesses that specialize in RV locks and handles: Check out http://www.rvlocksandmore.com. While it is possible to remove your locks and take them to a locksmith for re-keying, it may be easier and cheaper to just replace all the locks, as they are generally not all that expensive. An added benefit: something like 75% of all RVs come from the factory with locks that are keyed to just a few very common key patterns, like the CH751. This means that almost everyone has a key to your RV! Changing all your locks to a less common key pattern will really improve your security!

Founded in 1978, the Escapees RV Club provides a total support network that includes a wide variety of services and opportunities:
Mail Service- Escapees offers the largest private mail service in the country. Members are able to personalize their mail delivery with multiple options. Custom sorting options, delivery schedule and even mail scanning. We make it easy!
Mapping Tool- Plug in your starting point and destination, and let us do the rest! Our mapping tool will show you discount parks along your route, as well as trusted commercial members and endorsed vendors to help you with all of your needs along the way.
Education- From our annual Escapades to our discussion forum, we help you connect with fellow RVers to share experience and knowledge. For the hands-on learner, RVers' Boot Camp is a great way to learn about RV operation, safety and maintenance. Our award-winning magazine is also a great resource for peer-to-peer advice from fellow RVers and industry experts.
Community- When you see an Escapees sticker on a rig, you know you've found a friend. Escapees hosts a variety of events throughout the year, including convergences, excursions, chapter rallies and Escapade. Each of these offers the opportunity to connect with other RVers and make new friends.
A complete listing of all Escapees events and a comprehensive list of member benefits are found at www.escapees.com