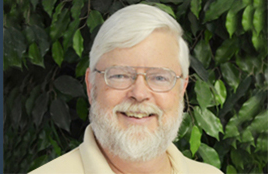 Hi folks. I hope your summer of RVing is going well! I've got some general RVing questions this month. Remember to send your RVing questions to [email protected]
---
Mark:
I have a 12 year old Dometic in a class A.  It's not doing well in hot weather. I read your article about refurbishing them, who can do it and how much does it cost?  I'm strongly considering replacing it although it's cosmetically ok. Thanks in advance for your thoughts, Jamie
Hi Jamie
There are a lot of possibilities here: Your fridge may be approaching end of life, but it may also just need a little maintenance. First, does it cool better on gas or propane? If one does significantly better than the other, that may indicate a problem with the heat source that doesn't work as well. If hot weather operation is the only time you have issues, cleaning and inspecting the "chimney" area behind the fridge for any obstructions to air flow can help a lot. Adding a 12VDC fan behind the fridge to improve the air flow can also be helpful. If, after inspection and maintenance, your fridge is still not performing properly, then a replacement cooling unit may be the ticket. These cost a lot less than a whole new fridge, so if yours is still in good shape cosmetically, it's a good candidate for this kind of repair. Costs vary by the size and type of unit needed, and the replacement can be done by someone handy with tools, or you can opt to have the new cooling unit professionally installed. Take a look at these sources.
There are others out there, a search on "RV fridge cooling unit" will turn up more. Most of these businesses have info on installation options and costs. Take a look at Paul Unmack's web site at arprv.com. He has a lot of good troubleshooting info available, and also did a series of articles on testing and repair for the Escapees RV Club magazine.
---
Hi Mark,
We are getting a new RV, a Grand Design Reflection 5th wheel.  I've asked the dealer to install 4 6-volt golf cart batteries, so that we can dry camp for 2-3 days at a time, occasionally. In reading about these deep cycle batteries, I'm seeing that they need to be cycled daily for about 50 days to get them to full capacity; and they should not be drained to less than 80% capacity before recharging.   So, the first question is, while we are hooked up to shore power, how do people drain their batteries without turning off the refrigerator or using up their propane? Also, after the 50 days, is it necessary or good practice to periodically drain them once in while? Thanks, John
Hi John
Cycling your batteries is as simple as unplugging from shore power and using them to operate your RV. If you have an inverter, you can run your fridge with it, and that will draw power from your house batteries. DC fans will also draw a fair amount of power. It's a good idea to test your dry-camping ability when you are on a site with electric available. That way, you can test how long your RV will operate without power, and you can easily plug back in whenever you need to.
I'm not aware of any need to repeatedly cycle lead-acid batteries to max out their capacity. This does work with some other battery types, but in my opinion it's not necessary with your golf cart batteries. If you use them for normal dry camping and recharge them regularly, they'll get plenty of exercise. 80% is the max safe discharge allowable, but you're way better off only discharging them to 50-60%, as deeper discharges shorten the lifespan of the battery. There's no need to occasionally cycle them by running them down and recharging them, lead-acid batteries don't have a "memory" like Ni-Cads.
I've spent a lot of time researching the typical batteries that are used in RVs, and I have a resource on my website that gets into pretty deep detail on these batteries and how they work, it's at marxrv.com/12volt/12volt.htm if you'd like to take a look.
The #1 maintenance item on those batteries is to monitor the electrolyte levels and add distilled water as needed to maintain proper levels. This should be done about once a month.
---
Mark:
Our 2005 bigfoot travel trailer has a large sun shade front window cover. One side has a spring-loaded bullet catch to lock it down but the other side is broken and I have a screw locking it. I need to find a bullet catch like it but cannot find one.  Thanks, Stojan
Hi Stojan
On a rig that old, you may be better off trying RV salvage yards, many of them will take a phone order and ship a small part like that to you. I have a list of RV salvage sources on my website at marxrv.com/rvsalvage.htm. Hopefully someone will have your part. Arizona RV Salvage is a good place to start.
---
Dear Mark,
Do after-market holding-tank flush kits really work, or are they a waste of money? I am looking for an easier way to flush out my black-water holding tank and, if they work, maybe adding it to my two gray tanks. I have seen some that you drill a hole into the rear of the holding tank to attach them and then run a line to one side of the trailer where you hook up a hose. If they do work, could you recommend a specific type or brand?  Thank you, Tom
Hi, Tom,
I can give you my personal recommendation: I find that these tank flushers are a mighty fine addition to your RV. They really do work and help make tank flushing a painless task. Sure beats dragging a garden hose through the door or bathroom window to use an old-fashioned flushing wand! I have installed them on all of my RVs for both the grey and the black tanks. I prefer the kind that has an extension hose that lets you locate the hose connection for the flusher in a convenient place. I have used the Camco brand in the past, and they are reliable. A couple of tips: 1) Install the flusher head at the far end of the tank, pointed towards the dump valve connection if possible. I think they work better that way. 2) Always be sure that the dump valve is open on the tank you are flushing. If, for some reason, you feel you must close the dump valve while you flush, never, never walk away or get distracted by something else. You will be setting yourself up for a major disaster when the tank overflows (and it will!).
---
Mark,
I have an Onan generator in a 2010 Melbourne.  Have tried to remove the spark arrestors.  Just cannot get them out.  The end is square.  Also, they seem to be made of brass.  Is there a special tool needed?  Or just brute force?  The manual says that they need to come out every 50 or so hours and run the generator for about 5 to10 minutes to clean out the muffler.  It goes on to say that the generator performance will decrease it this is not done.  How much is performance degraded? Thank you for taking the time to review and answer my questions. Leo
Hi, Leo,
The proper method for removing and/or cleaning the spark arrestors depends on the model of the generator. Perhaps the easiest way to get the procedure is to visit power.cummins.com/specification-and-datasheets and register on the site to gain access to the owner's manual database. Once you have access, just enter your model number (found on the ratings plate on the generator). Download or view the manual and find the procedure for spark arrestor maintenance. On some units, you simply remove one or more plugs from the bottom of the muffler and run the engine for a few minutes. On others, you have to remove a screen from the muffler outlet. If the arrestor is not cleaned, it will progressively clog over time and result in a significant loss of power (it will restrict the exhaust gas flow through the muffler). Normal hand tools should do the trick; special tools should not be needed. If you are having problems removing the arrestor plug or screen, you can apply a small amount of penetrating oil to it and tap it with a hammer (gently) to help the oil penetrate. Sometimes these things get really tight, so it may require a bit of force to remove. If you can't get it out, you will eventually have to take it to a service facility and get it done.
---

This stuff also works great on stuck jar lids and other places where you need to "get a grip".
Founded in 1978, the Escapees RV Club provides a total support network that includes a wide variety of services and opportunities:
Mail Service- Escapees offers the largest private mail service in the country. Members are able to personalize their mail delivery with multiple options. Custom sorting options, delivery schedule and even mail scanning. We make it easy!
Mapping Tool- Plug in your starting point and destination, and let us do the rest! Our mapping tool will show you discount parks along your route, as well as trusted commercial members and endorsed vendors to help you with all of your needs along the way.
Education- From our annual Escapades to our discussion forum, we help you connect with fellow RVers to share experience and knowledge. For the hands-on learner, RVers' Boot Camp is a great way to learn about RV operation, safety and maintenance. Our award-winning magazine is also a great resource for peer-to-peer advice from fellow RVers and industry experts.
Community- When you see an Escapees sticker on a rig, you know you've found a friend. Escapees hosts a variety of events throughout the year, including convergences, excursions, chapter rallies and Escapade. Each of these offers the opportunity to connect with other RVers and make new friends.
A complete listing of all Escapees events and a comprehensive list of member benefits are found at www.escapees.com