RV Camping at its best! Interstate RV Park invites you to make our recreational campground your home away from home, while you relax with your family and friends or visit all the excitement of the Quad City Area!
Discover Midwest hospitality where Iowa and Illinois meet along the Mississippi River and enjoy our many area attractions, to include: 3 Casinos, 25 Golf Courses, Excursion/Dinner Cruises, John Deere Commons/Pavilion, Historic Shopping, many Museums and Theaters, and much more..
Davenport is a bustling, vibrant community with a rich history closely related to one of the world's mightiest rivers, the picturesque Mississippi. Visitors are always welcome in this friendly Midwest community where the vigorous river runs east and west. Davenport offers professional theatre, Quad City Symphony, historic riverboat cruises and riverboat gaming, Mississippi Valley Blues Festival, Quad City Air Show, world famous Bix Beiderbecke Memorial Jazz Festival and Bix 7 Race.
Rated one of the best Mid-West RV Parks
Cultural programs and recreational activities play an active role in the lives of Davenport citizens as it is home to the RiverCenter/Adler Theatre, Putnam Museum of History and Natural Sciences, a 50 year old children's theatre program, and one of the largest art institutions in the state of Iowa, the Figge. The Figge has a magnificent collection of paintings and prints by American Regionalist Grant Wood.
Interstate RV Park is located in the Quad-City area of Davenport Iowa. Location is EZ on & off I-80 (exit 292). Interstate is open year round and we welcome big rigs, groups, and military Vets.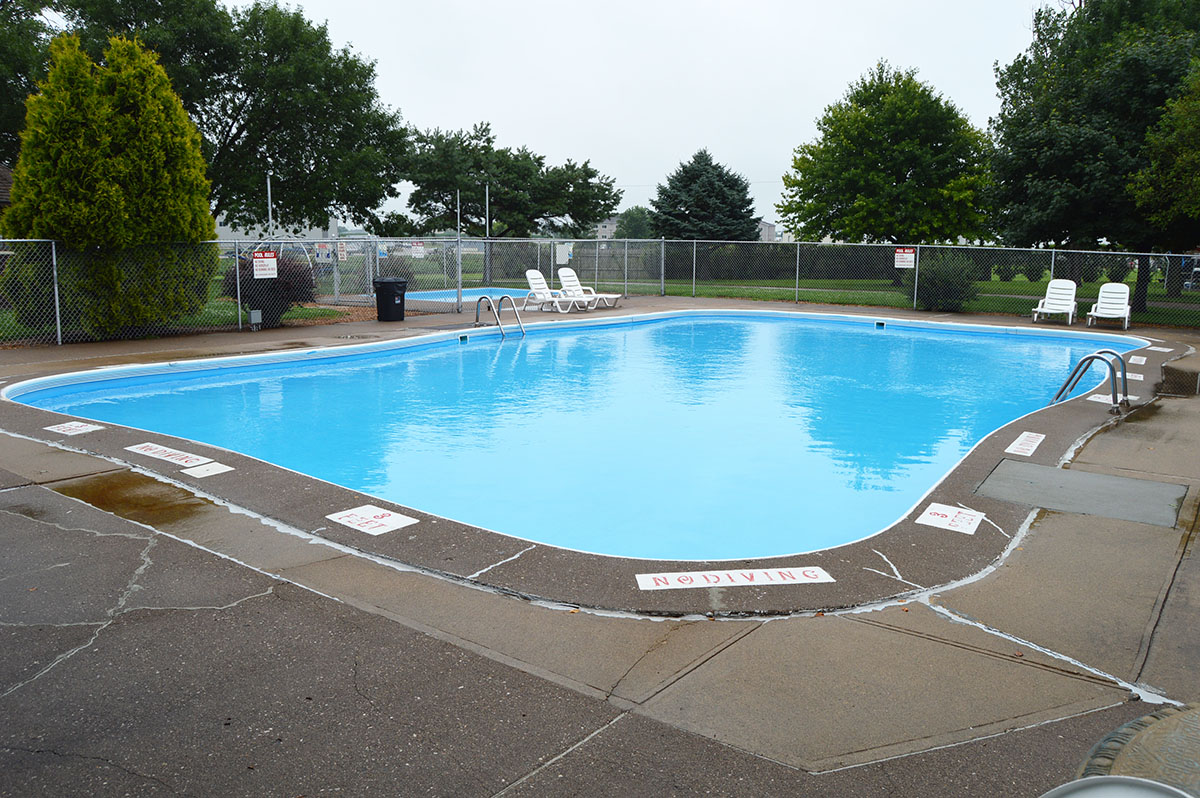 Amenities include a large clean laundry room, exceptional restrooms, full hookups with patios, large sparkling pool, huge selection of free video & movie rentals, free WiFi, arcade and game room, playground, and pavilion
Reservations are strongly recommended June through August. To check for availability or make reservations, please call us at (563) 386-7292. We look forward to hearing from you!
Special: This summer, as our way of thanking men and women in service, we are giving away one site per night to active military personnel.
For more information, please contact our office!
Valid military I.D will be required upon check-in.
Information links:
https://www.facebook.com/places/Things-to-do-in-Davenport-Iowa/112457722099049/
http://www.cityofdavenportiowa.com/
http://www.visitquadcities.com/content/davenport-iowa
Contact Information:
Interstate RV Park 8448 N Fairmount St. Davenport, IA 52806 (563) 386-7292
longitude: 41.60589 latitude: -90.63126
Photos: Interstate RV Park