Owners of motorhomes and large trailers have likely experienced the challenge of driving in high, gusty winds. Add passing semi-trucks and cars, and your trip can soon turn into what could only be described as a white-knuckle drive. Driving an RV in high winds is a formidable challenge and one you shouldn't take lightly.
When should you not drive an RV in wind?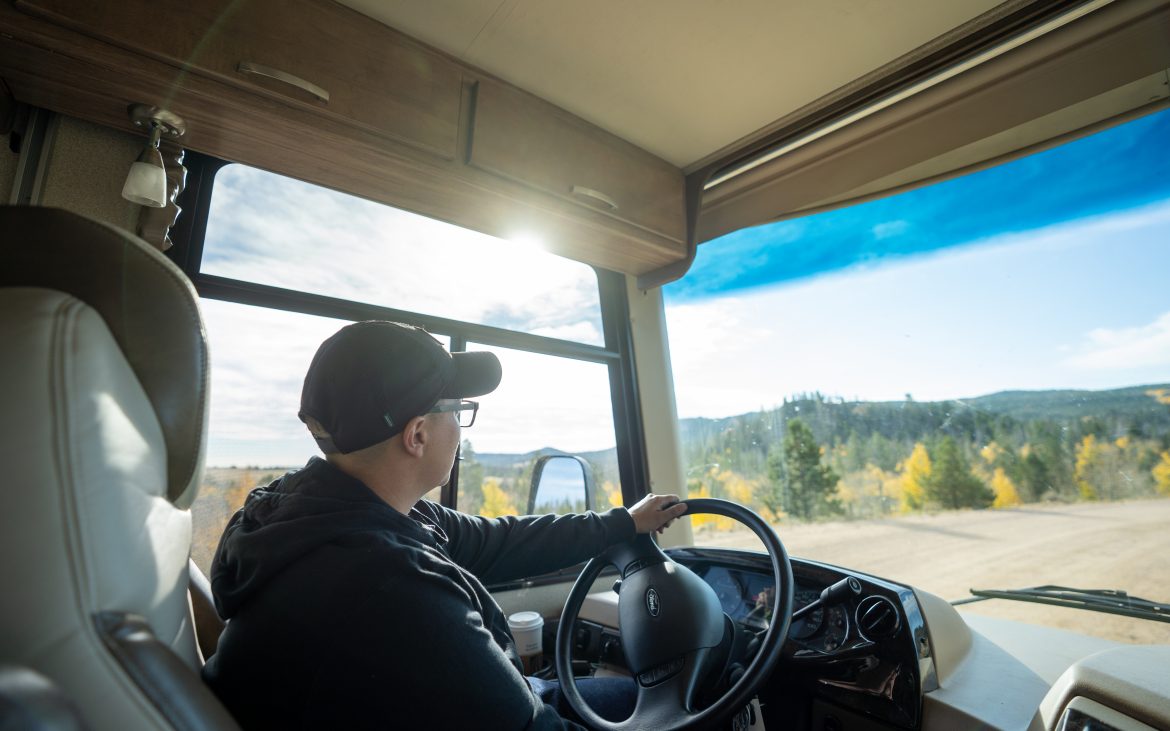 While unlikely, driving an RV in high winds puts your trailer or motorhome at risk of tipping. And failure to stop driving when winds get too intense can compromise your safety and those in your RV.
Not all wind or turbulence requires you to pull over. So, how much wind is too much? This depends on the rig design and specific configurations of your RV. Factors such as vehicle weight, departure angle (distance from the rear axle center to the rear bumper), weight distribution, body height, presence of steering aids, correct alignment specifications, and even tire pressure can all affect vehicle handling in high winds. Driver skill and experience also come into play when assessing a safe speed.
Generally, if you feel uncomfortable while operating in strong winds, slow down to the minimum legal speed, providing you don't impede traffic. When wind speeds rise into the 40-50 MPH range, it's likely a good idea to pull over, regardless of how fast you drive. If feel uncomfortable with the wind effect at the lower speed, consider stopping at the next suitable place and sit it out. Your RV is for relaxing enjoyment, not stress. Being an RV owner that is late to the next destination is far better than being the "Late RV Owner."
Driving risks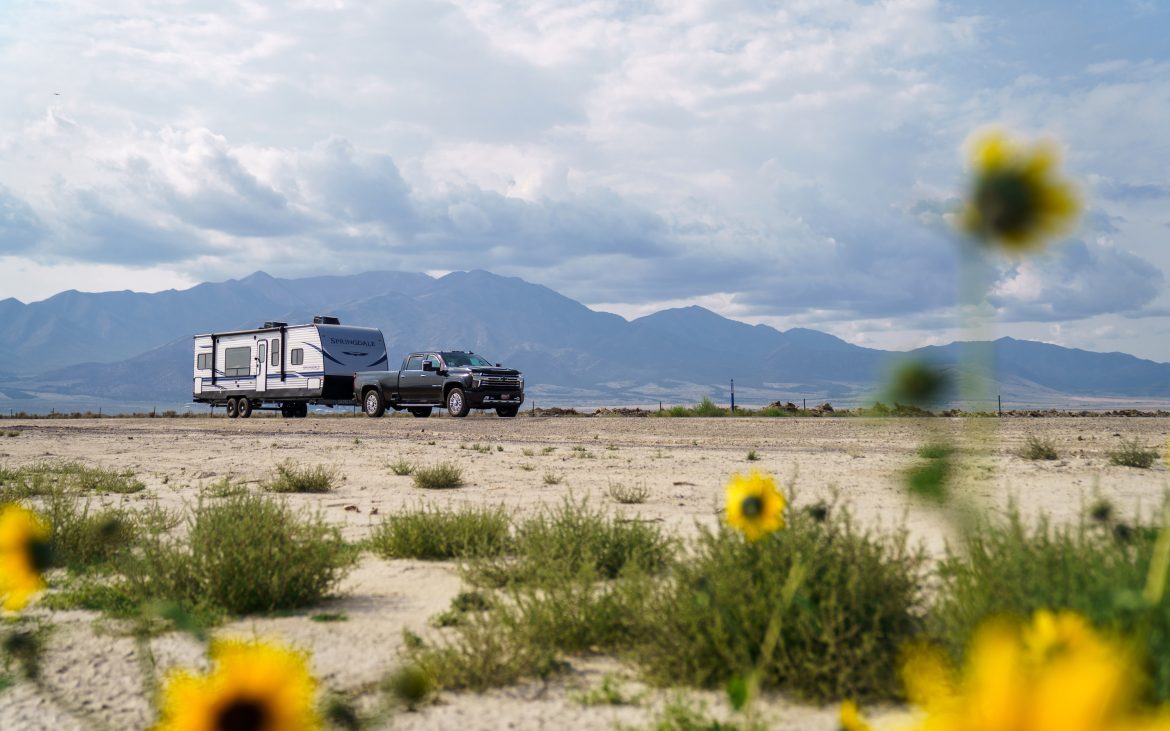 The most common reaction during heavy gusts is the tendency to oversteer. This may actually increase the instability of your vehicle causing a dangerous situation, with or without tipping. Time and experience will help form the skills that can reduce this. But if you catch yourself frequently correcting the steering to compensate for the wind, your RV is likely already showing some signs of swaying, which is a red flag.
So let's talk numbers, actual wind speeds. Your RV can be affected by as little as a 10 MPH breeze. At wind speeds of 15-to-20 MPH, the effect increases dramatically. Winds near 30 MPH and higher may not be safe for some RV's to travel at highway speeds, and this is especially true if the conditions include embedded gusts.
Fortunately, sustained high gusty winds are not all that common but are more associated with short-term weather patterns, such as fronts moving through, and squalls. These are better waited out in the comfort of your RV in camp or at a rest stop where you can position your RV in an optimal location away from direct wind.
Another smart way to deal with an otherwise "white knuckle" day is to re-route your trip via a slower secondary highway or service road. Driving at speeds of 30 to 40 MPH won't subject you to the same compounded wind effect as found on higher-speed freeways and highways. While it may take a little longer, you will probably enjoy the trip much more and even have time and focus to enjoy the sights and scenery.
So, check the weather and drive safe.