Horn Rapids RV Resort in Washington's Tri-Cities (Richland, Pasco, Kennewick) offers something for everyone!  If you're in the mood for golfing – visit the nearby golf course.  Want to tour the historic top-secret Manhattan Project Nuclear Reactor? Are you a wine enthusiast interested in a tour of the many wineries in this significant wine region?  Is it time to watch a hot air balloon?  Ready to explore the Hanford Reach National Monument to view wildlife, fish and birds? If festivals or fairs are your interest, Tri-Cities is your place!  There truly is something for everyone here where the sun shines 300 days a year!
There is a rich heritage and history here in the Tri-Cities area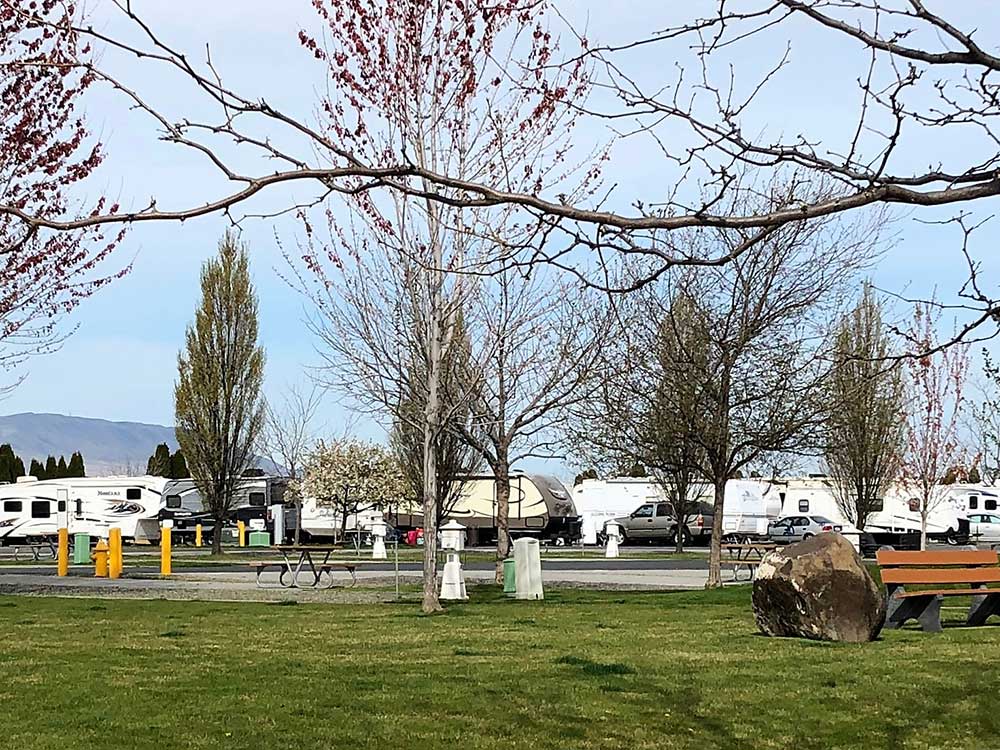 The Yakima River Loop is a 45 mile walking/biking trail accessible at Horn Rapids RV Resort.  The trail takes you through downtown, along the rivers, and through scenic landscapes.  Experiences like the discovery of the Kennewick man and the unearthing of the Coyote Canyon Mammoth.
Early research for Washington wines, and the development of the Manhattan Project are all significant and worthy of exploration.  There are Native American Interpretive Centers, Historical Societies & Museums and much more.
While you are exploring the Tri-Cities, Horn Rapids RV Resort is a great place to call home.  This top-rated Good Sam Park gives first-class customer care in a quality environment.  With 225 level, all weather sites with lawns and landscaping, you'll find resort amenities at your fingertips.
This Pampered Pet park has a heated pool, hot tub, Rec Hall, playground and various outdoor games.  The well-stocked convenience store and deli will meet your needs.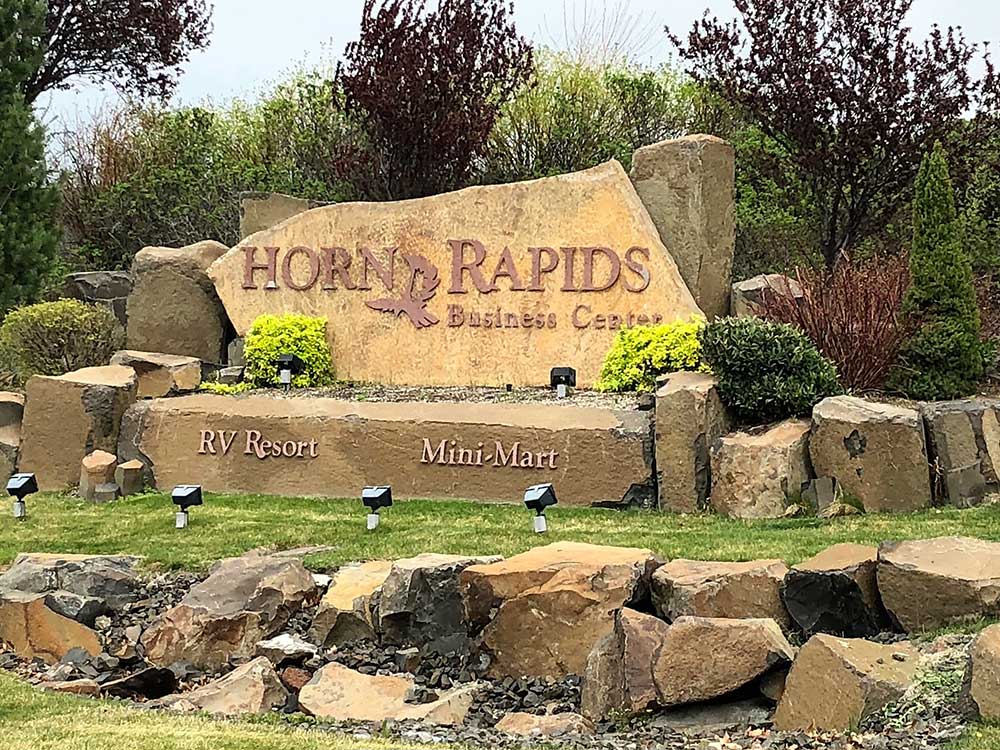 The staff provides fun activities in season like Craft Days, Dessert Socials and Potlucks.
The manicured, quality feeling extends from the entry through the service to the sites!
Book early as Horn Rapids RV Resort is a popular destination for RV travelers.  Just fill out the reservation form at HornRapidsRVResort.com/sites-and-rates/.
You will find so much to explore in the Tri-Cities!
Other Links at Horn Rapids RV Resort
Good Sam Listing Page
GoodSamClub.com/travel/campgroundsandrvparks/generalinfo.aspx?cgid=240000282
Area Recreation
HornRapidsRVResort.com/recreation/
Yakima River Trail
bfcog.us/wp-content/uploads/2015/05/Cycling-Tri-Cities-11×17-2.pdf
Photos: Horn Rapids RV Resort