Just because school's out doesn't mean your kids can't keep learning history. Here are three historic places your kids will love this summer:
1. J. Paul Getty Museum
The J. Paul Getty Museum at the Getty Center in Los Angeles exhibits drawings, sculpture, illuminated manuscripts, decorative arts and photography from around the world. They're all displayed in an amazing building with stunning views of the LA basin. The nice part is the museum offers free admission; you just have to pay for parking (www.getty.edu/museum).
2. Mount Rushmore National Memorial
Nestled in the Black Hills of South Dakota, Mount Rushmore is the perfect location to teach your children some history lessons about the four U.S. Presidents, whose likenesses are carved into the side of the mountain. Completed in 1939, the Visitor Center and Lincoln Borglum Museum–-named after the sculptor who designed the monument–shed insights into the monument's conception and construction. There are many other fun, educational places to visit nearby for some interesting history lessons. Take your time traveling through the the Black Hills and Badlands as well.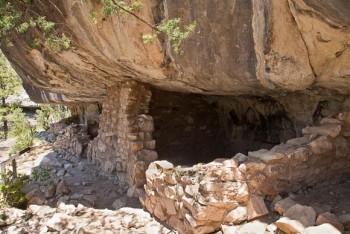 3. Walnut Canyon National Monument
Visit Ancient Indian Ruins and Cliff Dwellings. Located about 10 miles southeast of downtown Flagstaff, Walnut Canyon National Monument  features a collection of single-story cliff dwellings built high in a canyon wall (www.nps.gov/waca). Take your kids here to learn how the Sinagua Indians lived more than seven centuries ago. This location offers a prime hands-on history lesson, as your child can steps into these dwellings and goes back many centuries in history,