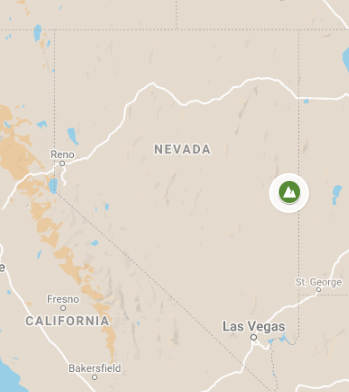 America's national parks are busy places, which is precisely why we wanted to go RVing to Great Basin National Park in eastern Nevada near the border with Utah. Located in a particularly remote expanse of the American West, Great Basin is one of the least-visited national parks in the U.S. and a hidden gem that's worth the effort to get there.
The kind of solitude found in Great Basin is getting harder to find, but we are up to the task. Like many RVers, we used to backpack high into the mountains in search of silence and remote, rugged beauty. But since upgrading to RV living, we must search harder for authentic wilderness experiences. Thankfully, a few of these places still exist for those of us who don't want to sleep on the ground in a tent.
Enjoy Stunning Scenery and Sparse Crowds
This is one of those destinations that requires planning and perfect timing. Located nearly five hours from Las Vegas and nearly four from Salt Lake City, Great Basin National Park is an out-of-the-way vacation spot that's incredibly inconvenient to visit. Apparently, other people agree. In 2018, the National Park Service reported that only 168,000 guests visited the park. To put that figure in perspective, Grand Canyon National Park had over six million visits during the same year. Comparatively speaking, this east-central Nevada outdoor destination is a ghost town.
The park entrance is appropriately set just off "America's loneliest highway," the east-west jaunt known as U.S. Route 50. It's an apt name, considering that the transportation artery crosses vast, empty stretches of the Silver State. Despite the long, barren stretches, your reward for traveling deep into Nevada's remote cowboy territory is worth the effort. A stunning mix of tall mountain peaks, thick aspen groves, streams, lakes and alpine wildlife greets you with scenery found nowhere else in this region, known as the Basin and Range.
Perched deep in the southern Snake Range at 6,825-feet above sea level, it's a surprisingly cool summer getaway with daily highs around 85 degrees and lows around 55 degrees. Visit during fall and you'll get prime leaf-peeping opportunities when aspen forests are painted with blazing swaths of orange, red and yellow hues. If you're a hardy camper and don't mind putting up with quickly cooling temperatures, your special treat is spectacular fall color camping scenery without the insane crowds of other national park leaf-peeping destinations like Rocky Mountain National Park.
How to Have Fun in Great Basin National Park
Most people visit Great Basin National Park for one reason: Lehman Cave. It's an underground wonder stretching nearly one-quarter mile long, decorated with unusual geologic formations that are thousands of years old. Many cave formations and animal species found inside the cave are only found in this park, and the terrain inside is so fragile that you can only take reserved, guided tours with park rangers.
Unfortunately, we didn't get to visit Lehman Cave during our stay. Afternoon temperatures were too hot to leave our dog alone at home in the RV, so we decided to save our cave tour for a cooler time of year. People who have seen it report that it's a fun way for people of all ages to spend the afternoon learning about the park's crown jewel.
Hiking is another big activity at the park for visitors of every capability. You'll find miles of trails ranging from easy nature strolls to more rugged hikes through ancient bristlecone pine forests, to multi-day backpacking adventures on the 13-mile Baker Lake/ Johnson Lake Loop that ascends to nearly 12,000 feet elevation.
If you don't hike, you can take the 12-mile Wheeler Peak Scenic Drive. This steep, narrow rugged road is a great day trip but restricted to vehicles 24-feet and under. Twelve miles doesn't sound like a lot but in order to do it safely, you'll need a few hours. The trip includes ascending into 4,000-feet of stunning ecological regions, ranging from lower sagebrush country to high altitude conifer and aspen forests. When you reach the top, you're treated to sweeping vistas of the Great Basin Desert from 10,000-feet above sea level.
During Our Stay
Our stay wasn't nearly as long as we would have liked. But our supplies were running low and since the nearest town with groceries was over an hour away in Ely, we had to keep moving. In the future, we will make sure to get a better spot by timing our visit for late in the season or perhaps during winter when only Lower Lehman Creek campground is open for the heartiest of campers. If our timing is perfect, we would love to camp up to the maximum 14-day stay to enjoy a deeper experience of the park's most treasured highlights.
This Nevada national park is a treasure just waiting to be discovered. But honestly, I hope it never is. The sparse crowds, peace and quiet are rare assets today, and we are grateful that places like this still exist. If this kind of experience sounds as appealing to you as it did to us, visit the Great Basin National Park website to learn more about one of America's best kept secret camping getaways.
More About the Region
Seeing Stars: Because of the park's remote location, the sky above Great Basin enjoys clean air and almost zero light pollution. For astronomy buffs, these conditions mean crisp views of thousands of stars, several planets, and the Milky Way and Andromeda galaxies. Astronomy programs are available for skywatchers who want to learn more about the twinkling lights above. It's no surprise that Great Basin National Park recently received an International Dark-Sky Park designation from the International Dark-Sky Association.
Stay: Valley View RV Park, Ely. This Good Sam Park is located in the largest town in the region, with a population of 4,000. The town's easygoing locals, regional murals and colorful neon signage help make it a worthwhile stop. The RV park's ample amenities, friendly atmosphere and abundant shade trees constitute a welcoming oasis after a long trek on the highway.