Located in the heart of Southern New Hampshire is a hidden treasure called Friendly Beaver Campground.  For over 38 years, Friendly Beaver Campground has become the premier place for family camping.  They've been voted the WMUR Viewers' Choice for 2 years. And Union Leaders Readers' Choice for 4 years in a row.
After traveling deep into the small town of New Boston, where time seems to have stood still, you will find a campground full of life and energy.  Their friendly staff will greet you in a store/office that is well stocked with all your needs.  Their store has everything from toys and food supplies to soft serve ice cream.
While traveling through, you will notice their petting zoo, with horses, goats and chickens who love receiving attention from their valued campers.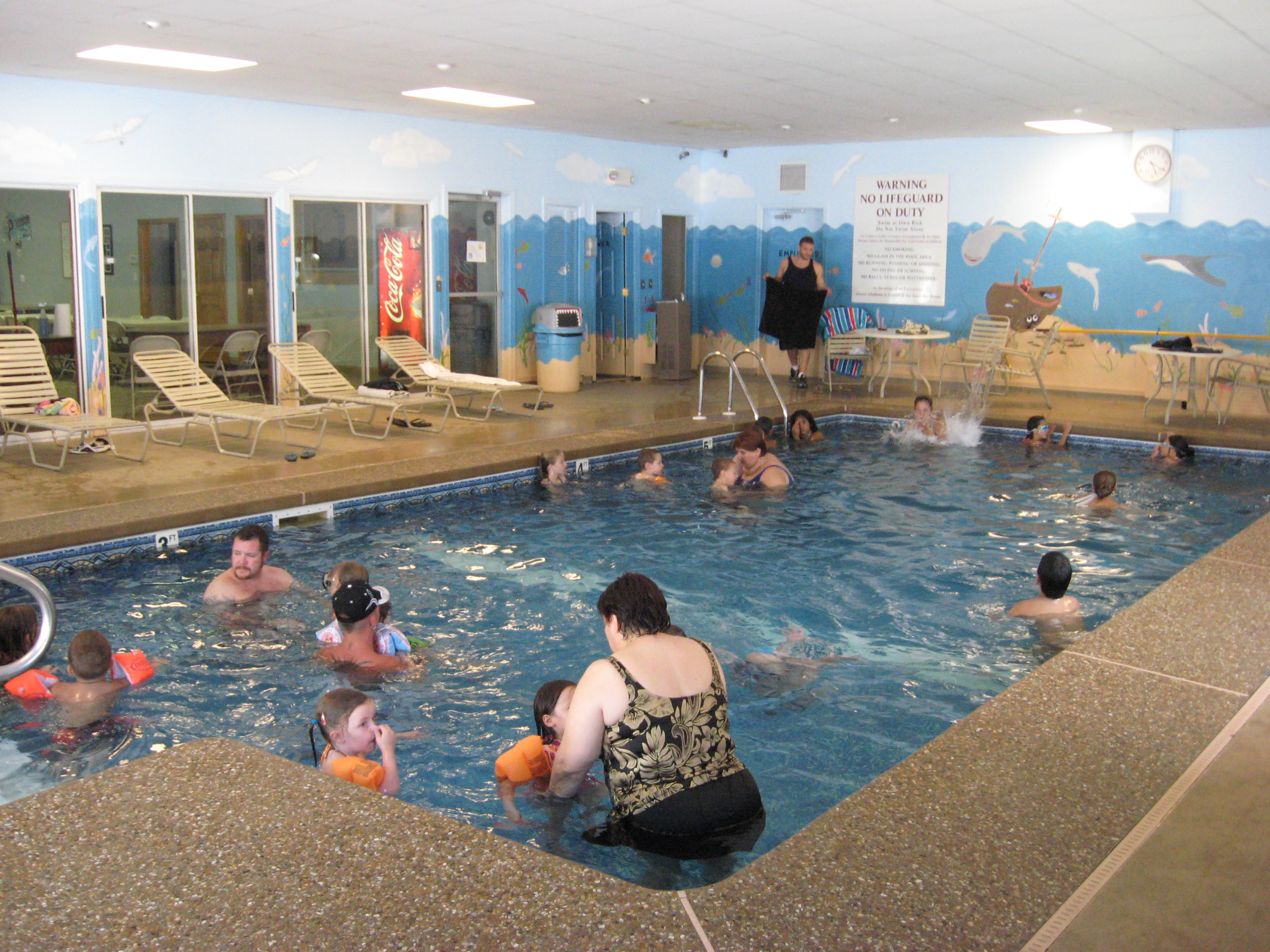 You will also find their outdoor swimming complex with 3 pools (a children's wading pool, a sports pool with basketball hoops, and a regular swimming pool).  Should the weather be uncooperative or the sun too much, they do have an indoor heated pool that is open year-round.
They have planned activities most weekends of the year, and every day when the children are out of school.  Weekends normally have a theme (Christmas in July, Family Mardi Gras, Hawaiian, Halloween, etc.).  Activities include dances, comedy shows, adult and family bingo, movies, wagon rides and more.  They have 2 recreation halls, a basketball court, horseshoe pit, valley ball court, 2 playgrounds and a large ball field.
The Beaver Hut Café is open for breakfast on weekends from spring to fall.
You can also make Friendly Beaver Campground your home away from home by renting one of their sites for a summer season or all year round.  They make it very affordable by breaking the fees down into monthly payments.
Friendly Beaver Campground has always been family owned operated.  Making sure your family vacation is as enjoyable and memorable as possible is always their top priority.  We hope you will find time to visit them soon.
Photos: Friendly Beaver Campground