Double J Campground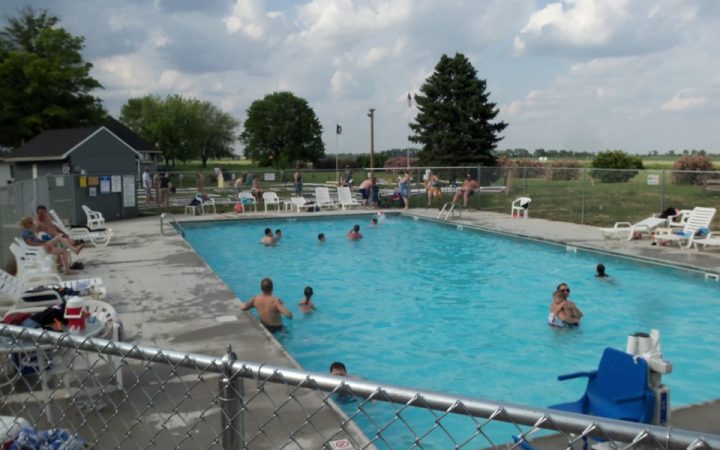 , in Springfield Illinois, has a perfect 10/10*/10 rating from Good Sam for the second year in a row. This helps ensure you will be staying at a great campground, with all pull through full hook up sites, while visiting the home of President Abraham Lincoln.
Area Lincoln attractions include: Library, Museum, Tomb, House, Depot, Memorial Gardens, and New Salem Village.
Springfield also has: Old Sate Capitol, a Frank Lloyd Wright home, Illinois State Museum, Old Covered Bridge, Springfield Mile Motorcycle races, Route 66 Drive-In movies, Zoo, Water Park, Bicycle trails, Illinois Executive Mansion and Illinois State Capitol.
Amenities
The campground also offers a complete set of amenities. Including Pull thru sites, Full hook up, Free WiFi throughout the park. Also Free 48 channel digital cable TV, fire rings and picnic tables at every site,. There are 35 sites with a clear southern view for Satellite TV.  84 shaded sites, a Large pool with an even larger deck, Game room, Playground, Meeting room, Clean air conditioned showers and restroom, Walking trail, Shuffle board, Basketball, Horseshoes, Laundry, Pavilion and much, much more. The all-weather roads and great restrooms are two items that make a make a real difference in the park.
Do not forget to try a Springfield IL food sensation, The Horseshoe. It is like nothing else you have ever had. It is native to Springfield and served at almost every restaurant in town.  We also have the Apple Barn, Fat Willy Food and Spirits, Cozy Dog, Sargent Peppers Café and many more unique places to eat.
Plan your summer vacation with Abraham Lincoln now and stay at the wonderful award winning Double J Campground in Springfield IL.  Consider staying a couple extra days, take a day trip by train to Chicago or St Louis.  Both are only a couple hours away.
Reservations at DoubleJCampground.com or call us at 217-483-9998. (Open all Year) Visit us on Facebook Double J Campground.