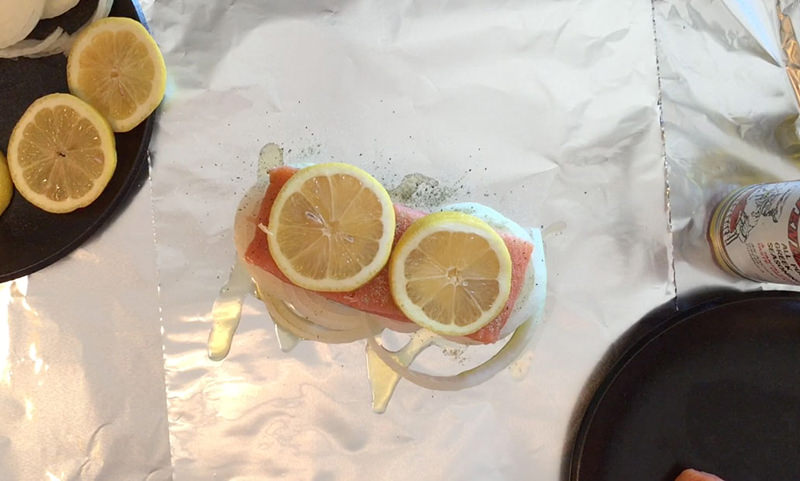 Nothing beats a tin foil camping recipe. Easy to make, delicious, and best of all not a ton of dirty dishes at the end of the night! Salmon is easy to make, goes with almost anything, can be flavored to suit almost anyone, and packs incredible nutritional benefits. On this edition of Cooking With The Club we are keeping it a bit healthier with our simple Greek seasoned Salmon camping recipe. You can add a simple potato with this one, some green beans, or broccoli to really make this a meal. Watch the video and get the directions below!
Share your recipe or tell us how this tasted on our Facebook!
Are you an RVer? Over 1.7 million RV owners save every day with the Good Sam Club! Join Today!
Tin Foil Greek Salmon What You'll Need:
Ingredients
Salmon fillets
One lemon
One onion
Greek seasoning
Butter
Olive oil
Preparation Instructions
Slice onion
Slice lemon
Cut a few pads of butter
Lay out foil and drizzle olive oil
Place onion slices on top of olive oil
Place salmon on top of the bed of onions
Sprinkle Greek seasoning to taste
Add two pats of butter on top of each salmon fillet
Add slices of lemon on top
Fold foil and place in oven or on grill
Grill for 13-16 minutes
Bake in the oven for 20-25 minutes at 425 degrees