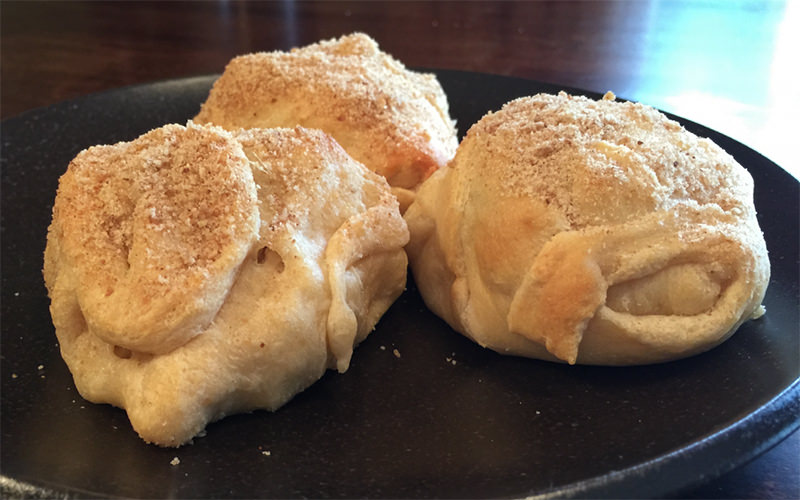 These Chicken Pepper Pockets are savory, easy to make, and portable! Watch our latest Cooking With The Club video to get Good Sam Club's camping recipe for these Chicken Pepper Pockets to enjoy on your next adventure!
Have a easy camping recipe? Share it with us on our Facebook along with your name, how long you have been a Good Sam Club member using the hashtag #CookingWithTheClub and we will turn our favorites into a video to share with other members! Directions for the recipe below!
Are you an RVer? Over 1.7 million RV owners save every day with the Good Sam Club! Join Today!
Chicken Pepper Pockets What You'll Need:
Ingredients
2 cups boiled chicken (approx. 3 chicken breasts)
4 oz. cream cheese
3 Tablespoons melted butter (use 2 T. in mixture, save 1 T. for tops of rolls)
Salt & pepper to taste
3 Tablespoons milk
Green onion to taste (optional)
Green pepper to taste (optional)
1 can crescent dinner rolls
Breadcrumbs (used as topping)
Preparation
Let cream cheese sit until room temperature.
Boil chicken (approx. 20 minutes). Let cool, then shred
Chop onion
Chop pepper
Mix all ingredients
Place spoon full of mixture into center of each crescent roll
Pull dough around edges to close all edges
Brush tops lightly with melted butter
Top with breadcrumbs
Bake as directed on crescent roll packaging
Share your Recipe or tell us how this tasted on our Facebook! //www.facebook.com/TheGoodSamClub