Mill Creek is a tiny residential town tucked into the Sierra Nevada Mountains at an elevation at 4,737 feet. When you are ready to immerse yourself in the wonders of Lassen Volcanic National Park this quiet enclave, only six miles from park headquarters, is your choice. Lassen Peak, 18 miles to the north, and Mt. St. Helens are the only volcanoes in the contiguous United States to erupt in the 20th century—a trail leads to the top of the cone created in 1915.  
---
Planning a visit? Stay at Childs Meadow RV Resort.
---
The park offers numerous recreational opportunities including over 150 miles of hiking trails, backpacking, fishing and hydrothermal features such as nearby Bumpass Hell that is explored with a 1.5-mile trail. The boiling pool got its name when an unlucky settler burned his leg in the caldron.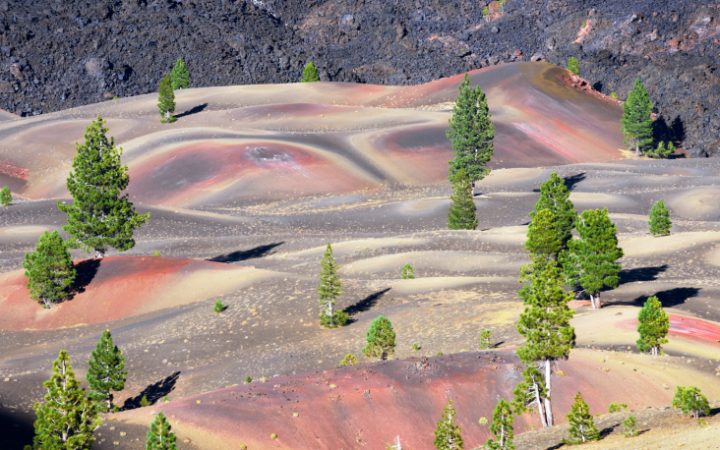 The ninth national park's natural and cultural history is on display at the Kohm Yah-mah-nee Visitor Center. Mill Creek is snowbound from November to April and SR 172 through Mill Creek is not plowed, nor is the Main Park Road. Higher elevations retain snow into August for snowshoers and cross country skiers.