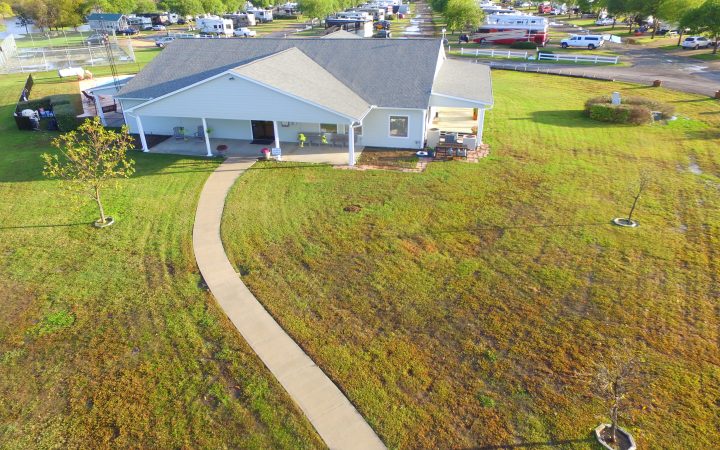 Gerrie and I were full time RV'ers for several years before purchasing Bluebonnet Ridge RV Park & Cottages almost three years ago.  We still live in a motorhome and take it on road trips a number of times per year.  Looking back on our "journey" to finding an RV park to purchase that met our requirements and forward to our current travels, there are several RV park attributes that stand out for us.  Park design, site design, amenities, cleanliness, and maintenance count!  This may be the same for many of you. In our travels and experience, we have found many of those attributes can be easy to advertise, but take a lot of effort to keep up.
Our top-rated Good Sam park, in Terrell, TX, already had several years with ratings of 9.5/10*/10.  Gerrie's and my job, as I told the previous owner, was to "not mess it up." We had an idea of the effort it took to maintain a park, but have learned a lot (and are still learning) about what it takes to maintain a 90 site park on 64 acres, in the time we have owned Bluebonnet Ridge (BBR).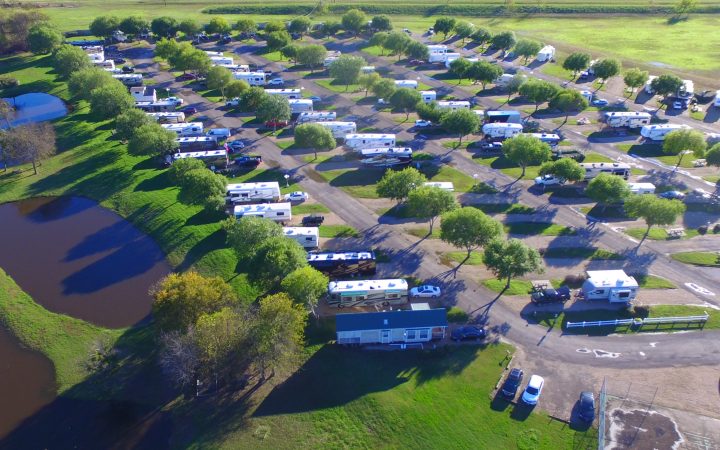 We receive a number of calls each month from prospective guests asking about the length of our sites and for pull through site reservations. We are happy to tell all those inquiring that all of our overnight sites are 90' pull through sites, 33' wide, with full hook ups. Our free WiFi, cable TV to each site, 24 hour laundry and fitness center, pool, in ground spa, tennis courts, community room, pool table parlor, etc. are all nice amenities for our park. But, it is the efforts of our great BBR team of men and women, working very hard, that helps BBR keep those amenities looking good, while meeting Gerrie's and my high standards, thus maintaining those great Good Sam ratings. They are dedicated to the park and to our campers, which we feel blessed to have in our team! Gerrie and my philosophy (and that of our team) is not to just maintain the park, but to continually "move the park forward" so we can be one of the best RV parks in north Texas.
How do you maintain a park and move the park forward, at the same time?  By the effort, commitment, hard work, and vision of a number of people. We mow, weed eat, etc. all 90 sites and about 40 acres on a weekly basis, as well as trim trees, trim shrubs, clean the pool and spa, etc. Our inside people are virtually OCD about the cleanliness of the private bathrooms, laundry room, camp store, community room, and fitness center.  It is remodeling the community room and bathrooms, plus adding a new section with 30 more sites (open spring 2016), that help us move forward.
We love to stay at well-maintained parks, with a number of amenities.  In turn, we want to offer the same for our campers. Simple as that.