RVC takes the lead in nurturing bee colonies at resorts across the United States.
RVC Outdoor Destinations (RVC), a leading provider of high-quality outdoor resort properties in the United States, has recently made a significant foray into the care, cultivation and colony protection of one of America's most important natural resources: honey bees.
According to some estimates, between 30 to 50 percent of all honey bees in the United States die every winter, with inadequate population replacement in spring and summer—a troubling statistic that RVC and others believe is evidence of a deeper ecological disturbance.
Beginning this month, RVC, best known for its nationwide network of comfortable, well-appointed outdoor oriented resorts, has established new, state-of-the-art hives at 10 of its resort properties.
"We are looking to educate ourselves and the wider community," says RVC Chief Operating Officer Yale Spina. "Something's wrong, and humans need to pay attention."
"The planet has been witnessing a serious increase in Colony Collapse Disorder over the last few years, which is why we're acting with some urgency," says Spina, who proposed the project at a meeting of RVC staff in February. "This has really devastating effects on our ecosystem and ultimately affects human life as well as 33 percent of our diet."
The pollination from honey bees supports a wide variety of fruits and vegetables worldwide.
RVC Combats Collapse of Bee Colonies
"Because we care about the bees, we are going to provide great homes for bees at our properties and educate our staff and guests about the plight of the bees," Spina explained. "Since RVC Outdoor Destinations are located in diverse ecosystems, our hope is that the honeybees will thrive here and help us be good stewards of our land and the overall environment."
RVC is using hives developed by Flow Hive (www.honeyflow.com), which allow for easy viewing of the bees at work, as well as simple extraction of honey. The company is partnering with local beekeeping associations to manage the hives and provide the bees with proper care.
Guests Can Help Foster Bee Colonies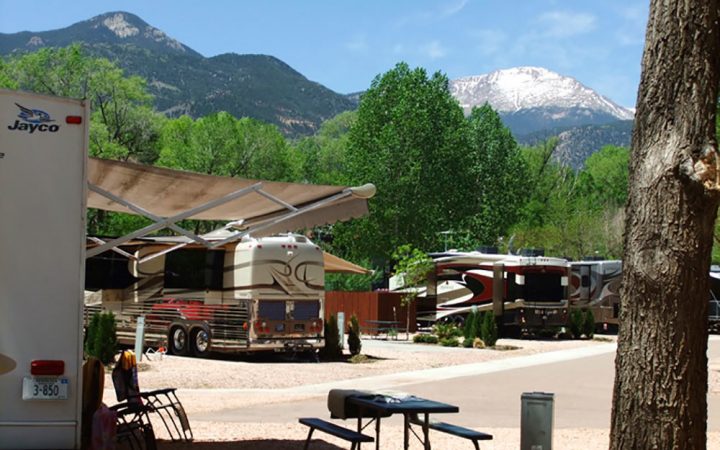 RVC's investment in bees will be accompanied by educational resources intended to illuminate some of the causes of Colony Collapse Disorder—and some possible remedies. The initiative, dubbed "The RVC BEECause," invites RVC guests to plant bee friendly gardens and use organic growing methods, bring awareness to products that are bee friendly, and be mindful of the pesticides used at in homes—as well as eat more honey.
The hives are in remote areas of the properties, making each Flow Hive a destination for guests to go and see, according to Spina. In addition, there are fences keeping people at a safe distance relative to the current general practices of bee keepers.
"We're asking our guests and patrons to join us in becoming 'RVC Beelievers'—we all need to 'beelieve' in bees and what they mean to our lives," says Spina. RVC will donate proceeds from honey sourced from the Flow-Hives to support local beekeepers and bee-friendly causes.
RVC Outdoor Destinations BEECause hives are currently placed at the following resort locations.
Yosemite South (coming soon), Yosemite, CA
Raccoon Mountain Campground (coming soon), Chattanooga, TN
The BEECause project will expand to other RVC locations throughout the remainder of 2016.
ABOUT RVC OUTDOOR DESTINATIONS. RVC Outdoor Destinations, the leading provider of high-quality outdoor hospitality in the United States, is redefining the traditional camping experience. For more information, please visit RVCOutdoors.com.