Beautiful Lighthouse on the shores of Lake Michigan!
Visit Baileys Harbor in Door County WI.  Lighthouse enthusiasts will enjoy one of the most iconic symbols of Door County, Cana Island Lighthouse.  The light, now powered by electricity, is turned on automatically at dusk and off at dawn.  It shines out across Lake Michigan waters to guide sailors just as it has done since it was first l lit in 1870.  Enjoy a beautiful sand beach to relax and look at the exquisite views.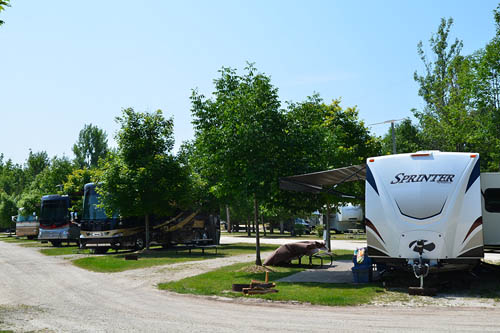 What better location to park your RV than Baileys Grove Campground, just minutes away from beautiful Lake Michigan and within walking distance to town.  In addition to Cana Island Lighthouse, Baileys Harbor offers fantastic fishing charters and sandy beaches and the Ridges Sanctuary (a privately held wildflower preserve). All this is only a 10 minute drive from all Door County has to offer. Including the villages of Sister Bay, Ephraim, Fish Creek and Egg Harbor.  Our campground offers full hook-ups, pull-thrus, WIFI and a beautiful outdoor heated pool.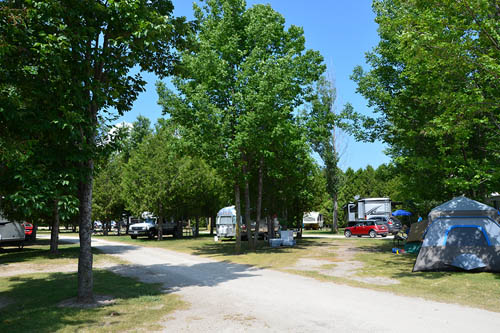 After catching the "big one" you can clean your catch at Baileys Grove Campground's professional fish cleaning station and freeze them with us until your trip home.  Fishing stories and advice are readily available and free of charge!
We look forward to your visit with us at Baileys Grove Campground, and we will make sure your stay is enjoyable.