By Barry Zander, Edited by Monique Zander, the Never-Bored RVers
I was sitting in Anonymous State Park in the early evening hours yesterday, watching the glow on pines and cedars turn to grey as the sun sank behind a mountain crest.  A slight chill in the air reminded me that being in nature in autumn has a feeling all its of own.
I call it "Anonymous," because my point is not to talk about one specific place, but to encourage RVers to hitch up the tow wagon or climb into the Class A and take off for a natural setting.  I'm not suggesting that you drive six hours to "the perfect spot," just find a nearby state park or quiet campground where you can be surrounded by nature.
As I sat in a comfy chair, I looked and felt – looked at the trees; felt the crisp air.   Then I listened, and this is one of my favorite past-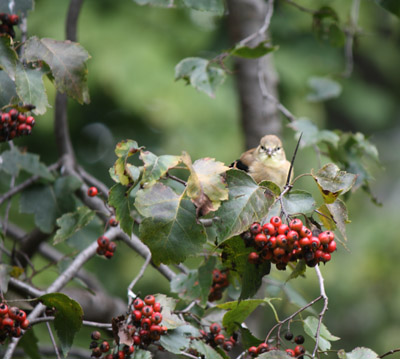 times, reminiscent of when I was with my young children.  "Listen," I'd say.  "What do you hear?"  "Nothing, Daddy."  I'd press them a bit further, "Listen again and tell me what you hear."  "A cricket!"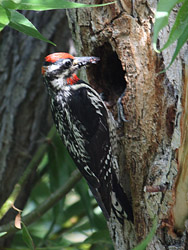 As I sat still, thinking about those days, I listened.  The rapid staccato of "Tat-tat-tat-tat" by a woodpecker hammering against a tree behind me somewhere.  A howl in the distance, maybe a coyote, possibly a hound.  High above a raven flew by — the whooshing of his wings in flight is a highlight of this listening game — while his brethren perching in pine trees scoffed at him loudly for leaving them.  Not my favorite birds, but vital part of the cacophony of nature.
Then I heard kids from down the road screeching, followed by a motorcycle cranking up in the distance.  A few chirps from brown birds that I can't distinguish from one-another and a new chorus of coyote baying.   It was then that I heard the silence of a Cooper's hawk arcing down to capture its evening meal.  Well, actually, I saw him – there was no sound associated with his hunting expedition.
I know it's not easy to get out of town if you have youngsters wrapped up in soccer or baseball on weekends, or you're habitually glued to the tube for important football games.  But maybe it's time to think about escaping for one weekend to a place where you can listen to the quiet before lighting the campfire one more time.  It is already too cold to camp in comfort in a few sections of the country, so don't spend lots of time planning the excursion – it may be too late if you wait.
Here's a tip:  The weekends before and after holiday weekends are usually when the fewest folks are around in campgrounds.  It's a great time to hear squirrels clatter up trees and streams singing in the evening light.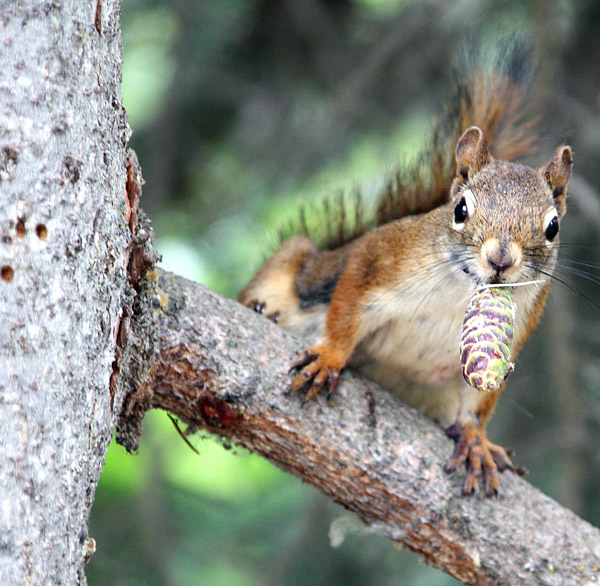 I looked back on my list of places where we camped for at least one week in past falls, everywhere from California to Tennessee, and I didn't see one place that we didn't enjoy.  It wasn't the state or campground that was important; it was nature that we found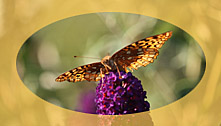 inspiring.
From the "Never-Bored RVers," We'll see you on down the road.
© All photos by Barry Zander.   All rights reserved
Because of the numerous Spam comments on this site, the comments section has been deactivated.  Please email us at [email protected] and I will pass along your comments.    Learn about Alaska, the Canadian Maritimes and see travel photos at ontopoftheworld.bz (and much more to come when time allows).