By Bob Difley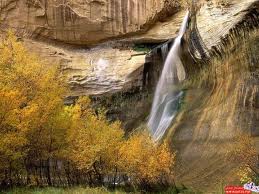 If not for Americans with vision, like Teddy Roosevelt for instance, who had an eye for the country's unique scenic beauty and cultural heritage and wished to protect it, many of our most spectacular national parks would be crowded with strip malls full of gift shops, high-priced vacation condominiums, and other construction projects designed, not to protect the sites for all to enjoy, but to provide income to a wealthy few.
Yet today, the ten year-old National Landscape Conservation System, that received permanent protection under the Omnibus Public Lands Management Act in 2009, struggles with an inadequate budget and local groups that fight the designations, opposing road removal or cattle grazing restrictions the BLM imposed to protect the natural characteristics of the properties.
What will happen next, whether the NLC will be able to continue to protect and add to the 27 million acres of national monuments,conservation areas, wilderness study areas, wild and scenic rivers, and historic trails in the 11 Western states plus Alaska (and one historic trail in Maryland) that are part of its jurisdiction, will be determined by a "rendevous" in Las Vegas beginning November 12 "to help build continuity between grassroots organizations working to protect their local national conservation lands and to make policy recommendations to help the BLM".
To lend your support, visit an NLC site in your state as well as when you travel. Let the powers know that you support the protection of these national heritage sites to be enjoyed forever by us–the owners of these public lands–and for all who visit, camp, hike, paddle, study, and just enjoy these remarkable destinations.
Unlike national parks, National conservation lands tend to be at lower elevations, where visitors will find dirt trails, rugged landscapes, wide-open country, sweeping vistas, and peaceful solitude. The system includes "red-rock deserts and rugged ocean coastlines, deep river canyons and broad Alaskan tundra. Many areas are remote and wild but others are surprisingly accessible. . . . It safeguards American Indian cliff dwellings and cultural sites, and preserves the remaining traces of our Nation's historic trails and pathways. The mission of the National Landscape Conservation System is to conserve, protect, and restore these nationally significant landscapes that are recognized for their outstanding cultural, ecological, and scientific values."
To learn more about the national conservation lands in your state visit the BLM's web page where you can also search by type–such as Wild and Scenic Rivers, Wilderness Areas, and National Scenic and Historic Trails.
Check out my website for more RVing tips and destinations and my ebooks, BOONDOCKING: Finding the Perfect Campsite on America's Public Lands, Snowbird Guide to Boondocking in the Southwestern Deserts, and 111 Ways to Get the Biggest Bang out of your RV Lifestyle Dollar.