Active snowbird living — embrace fitness and fun during your warm-weather stay.
Get moving during your Sun Belt trip! The following tips wills show you different ways to keep active and burn off those holiday calories in your snowbird roost.
• Have bike, will travel — Burn calories and see the sights by hopping on your other vehicle. A bike is a great way to get around, and many bikes even fold up to reduce storage headaches. Research the bike trails in your snowbird area, and if you're in need of gear, check out these options for biking during your RV trip.
• Hit the trail — Adventurous travelers can burn lots of calories by setting out on trails in local, state or national public lands. Make sure you plan your excursion: tackle a trail that isn't too long or too steep for your abilities, and pack enough water and sunscreen to stay safe. Also, make sure you have appropriate footwear. For particularly rugged trails, tennis shoes just won't do; consider investing in a pair of hiking boots.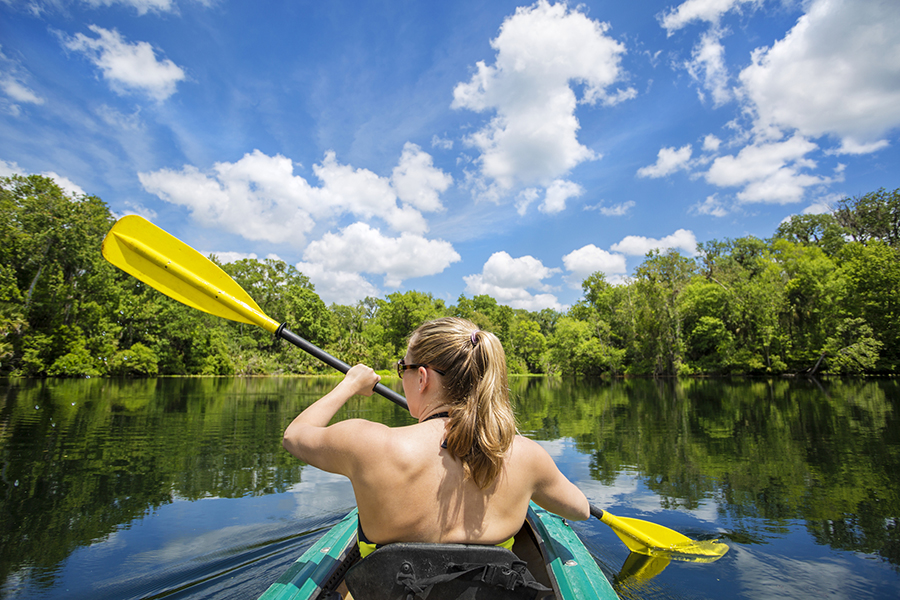 • Canoeing, rowing or kayaking — Watersports provide travelers with a great way to see the sights while also working up a sweat. If you don't travel with your own kayaks or canoes, chances are that local outfitters rent these vessels for your pleasure. Some RV parks even have renters onsite. So grab a paddle and make some waves.
•Volunteering — Get active with a purpose. Contact a local charity organization and see if any volunteer opportunities are available. This is a great way to keep busy with work while helping the local area in the process. It's also a great way to make some local friends.
• Steps in the city — Whether you're visiting a big city or a small town, it's worth your while to check out the local attractions on foot. Research the area for self-guided history or nature tours. Some towns put on art walks that give you a chance to explore the local creative scene and burn some calories in the process.
• Nature and science exploration — Bird-watching, rock hounding and geocaching will keep you moving — and you won't even notice that you're getting fit! Give yourself an education and burn calories at the same time.