With 11 functions, the 4-Quart Fagor Lux Multi-Cooker is the perfect compact electric appliance for longer RV travels. Imagine one appliance that offers settings for preparing white rice, brown rice, risotto or yogurt—at the touch of a button. Then add pressure-cook, slow-cook, brown, sauté, simmer and keep-warm settings! I recently found this gem of an appliance at the Camping World store in Tampa, Florida. But you can also order the appliance online from Camping World.
Because the appliance is electric, it has a "brain" (aka computer chip) that completes all of these tasks. Plus, the appliance has the additional ability to add or subtract minutes to or from the pre-programmed cooking times for each feature. This gives you the ability to adjust the appliance to your own personal cooking time preferences. The appliance will even go automatically into the keep-warm feature when it has completed its programmed pressure-cooking, or slow-cooking cycle. This excellent feature is invaluable when you are delayed for your meal. Recently, we were delayed in returning to our RV for a couple of hours. No problem! A delicious meal was warm and perfect when we arrived.
Any fear you might have concerning pressure-cooking is quickly alleviated using this appliance. The appliance automatically controls pressure after the lid is locked in place. Pressure is automatically determined for each of the selected cooking features above. Once the appliance achieves the correct pressure, a beep is sounded. Then the cooking time counts down from the beep. At the completion of the cooking time, turning a simple valve easily and safely relieves pressure. No guessing is necessary about how long to cook your food or whether or not the appliance has achieved proper pressure!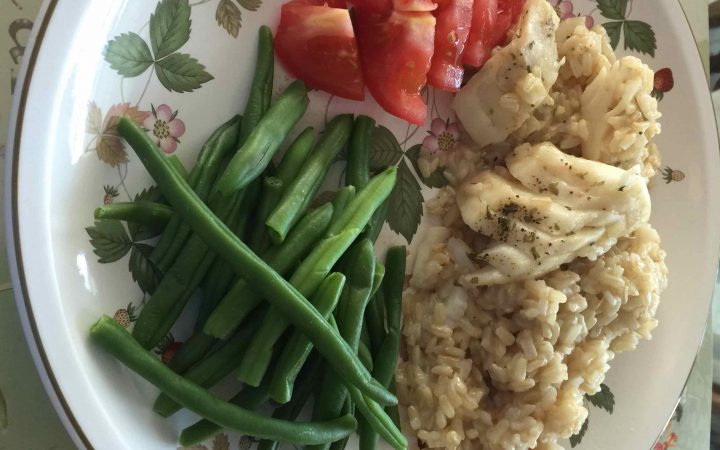 Cleanup is easy, too. One removable pot comes out of the appliance with ease. With its non-stick surface, it can be easily washed. The compact size of the appliance makes it easy to store.
With all of the above advantages, the Fagor Lux Multi-Cooker has been once of my happiest finds at Camping World. I hope you will enjoy its features as much as I do!
From along the road,
Chris