8 RV Christmas gifts for that special RVer in your life. 
It's that time of year when we are all making our holiday gift lists and checking them twice. If you have an RV enthusiast on your list, then you know nothing will make them happier than a camping-themed present. Here are some of our favorite gifts to give, no matter what your budget.
Camp Casual Mugs
We love these mugs so much, and we love the affordable price point even more. Pick out one of the designs, or just go ahead and buy the whole set of four! These mugs make great stocking stuffers, or you can pair them with a campground gift card! More…
Tervis Stemless Wine Glasses
Coffee is important at the campground, but so is that evening glass of wine. Let's face it, glass and RVing don't mix well, but no adult wants to be drinking out of a red solo cup once they have graduated from college. These acrylic glasses are insulated and will keep your drink at the perfect temperature without sweating or leaving water marks on the tables. Plus, they are dishwasher and microwave safe. Now that's glamping. More…
Direcsource Foldable Pet Bed
Don't forget about your furry companions when shopping this holiday season. You know how you love a comfortable chair to sit in around the campfire? Well, Fido probably wants one, too. Some campsites have uncomfortable gravel or hard pavement. These beds give the pets a nice place to relax without picking up all the dirts from the ground and bringing it into your RV. As an added bonus, they easily fold up for storage. More…
Club Chair
We have tested out our fair share of camping furniture over the years, and club chairs are simply the coziest way to spend time around the campfire. These club chairs come in a variety of colors, so you can choose from brown, navy, charcoal or blue. If you are feeling especially generous, throw in a matching ottoman to make it a complete set! More…
Exo-400 Waterproof Bluetooth Speaker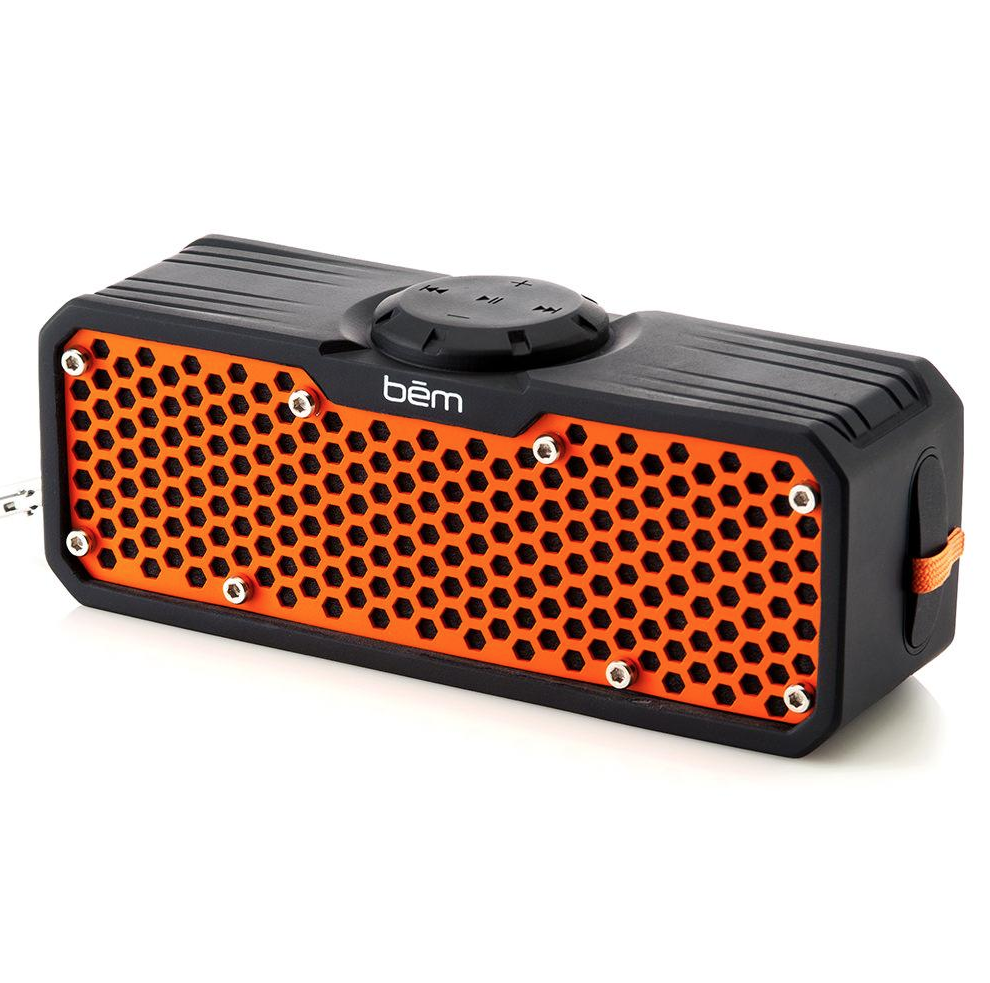 Most new RVs have built in bluetooth speakers, but not everyone at the campground wants to hear you blast your rock n roll. A portable bluetooth speaker lets you enjoy your tunes while grilling or sitting around the campfire without inviting all the other campers to your dance party. The waterproof feature is important for those times you leave the speaker out on the picnic table in a summer rainstorm. The speaker holds a charge for up to eight hours and has a bluetooth range of up to 40 feet. More…
Weber Q 1000 Portable Propane Grill
We haven't done an official survey, but if we did the Weber Q 1000 might come out on top as the RVers favorite grill of choice. The bottom line is it's a simple, quality product that is super easy to store in the RV basement or storage bin. You can hook the grill up to the RV propane if you have a quickconnect, or just use the small propane canisters that connect right to the grill. More…
Portable Ice Maker
We are going to be completely honest…when we first saw people using portable ice makers at the campground, we thought that was nuts. It's certainly the opposite of roughing it. After a few years of constantly running out of ice from our freezer trays and buying it from the campground, we wised up. Having a portable ice maker at the campground is now a luxury that we don't want to live without. Endless cold drinks on hot summer days? Sign us up. More…
Jack-It Double Bike Carrier
Bringing bikes on vacation is a huge draw for many RV enthusiasts, but transporting them can be tricky. We love the bike racks that install over a travel trailer's A-frame for a number of reasons. You can keep an eye on your bikes while driving down the road. You can keep your pickup bed open for all the other gear you want to bring along. Plus, you aren't welding or doing any permanent modifications to the rig. More…
RV enthusiasts are probably the easiest folks to shop for during the holiday season. Get them something for the RV and watch them smile as they dream about all the future campground visits. From our family to yours, we wish you a very happy holiday season.