Is your family considering upgrading from a tent or a pop up camper to a travel trailer? We traded in our pop up camper three years ago and purchased a 33 foot Jayco travel trailer with bunks for our three boys–and we haven't looked back since. We love our trailer and use it over 40 nights per season. It was the right decision for our family and it may be the right decision for yours. Here are six reasons why we love travel trailers and think they are a great option for a family that loves adventure and comfort.
Bang for your Buck–Have you been to an RV show lately? We are constantly surprised at how affordable a travel trailer can be. Price points range from 10,000 dollars for a small, entry-level unit to 40,000 dollars for a spacious and luxurious 37 footer. For a monthly payment that is comparable to your cable bill you could put one of these units in your driveway. Compared to the price of a fifth wheel or a motorhome, the travel trailer delivers a lot of bang for the buck. What's not to like about that?
Ease of Towability–The RV industry has done an incredible job responding to consumer demand for light weight travel trailers that can be towed by the family SUV or minivan. You don't necessarily need a new pickup truck to pull the RV of your dreams. Your tow vehicle might already be sitting in your driveway. Check the 2015 Trailer Life Towing Guide for more information.
Floor Plan Options–Today's RV manufacturers offer a dizzying number of floor plans for a family like yours.  Hunting for lots of floor space so the kids can play on a rainy day? Check. Looking for a U-shaped dinette that will seat the whole family at meal time? Check. Dreaming about a kitchen island with built-in sink? No problem!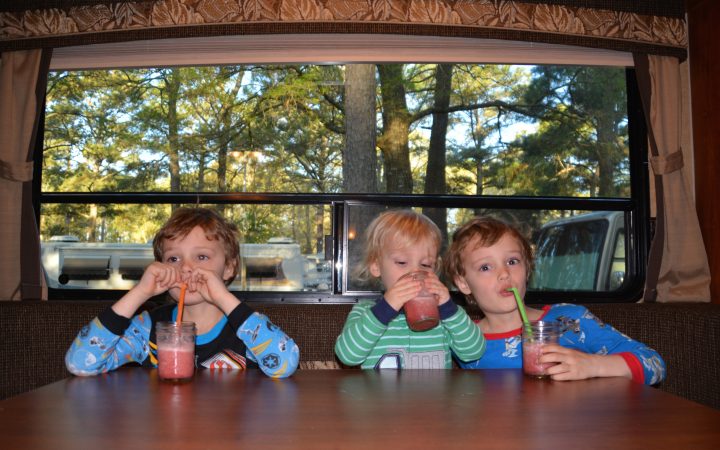 Dedicated Bunk Beds–Travel trailers are often designed with families in mind. We love our quad bunk house for one simple reason: the beds are dedicated beds. We don't have to fold down the couch or convert the dinette every night. Our boys each have their own bed where they keep blankets, pillows, and stuffed animals. Less work converting beds equals more time for family fun…and a lot less mess!
Spacious Indoor and Outdoor Kitchens–We cook most of our meals in the RV when we are traveling–so having a fully functional kitchen is important to us. Today's travel trailers have large refrigerators, microwaves, multiple outlets for blenders and coffee machines, and plenty of counter space for preparation–and that's just on the inside. The recent trend towards equipping travel trailers with fully functional outdoor kitchens has also proved popular with consumers. We use ours on every single trip!
Indoor and Outdoor Storage–If you travel with kids then you also travel with stuff–and lots of it!  We have three small children from two to six years old who like to pack toys, books, movies, and sports equipment on every trip. We have never used up all of the storage space that our travel trailer offers. Not even on our big two week summer trips when we pack additional gear for hiking, swimming and kayaking.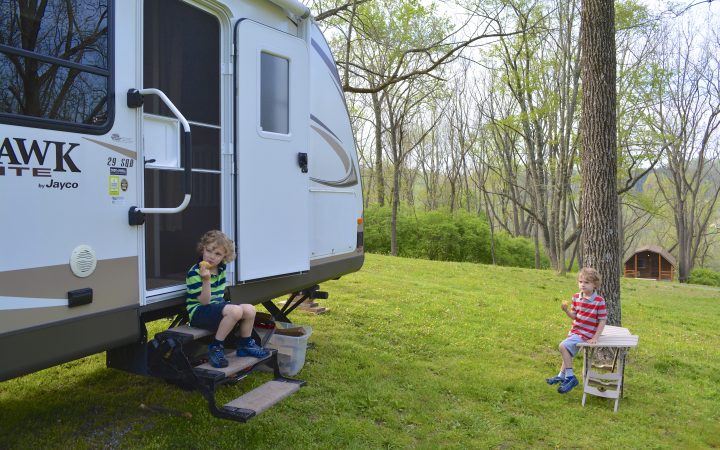 As you can see, we love travel trailers and think they offer great flexibility and value. While only you can decide if a travel trailer is right for your family, we know it was the right purchase for ours.