Spoil yourself with a relaxing camping trip on the California Coast. Ventura Beach RV Resort sits on 14 lush acres and offers RV and tent sites ranging from standard to ultra-deluxe sites. Visitors also can rent travel trailers, poolside yurts or a summer studio.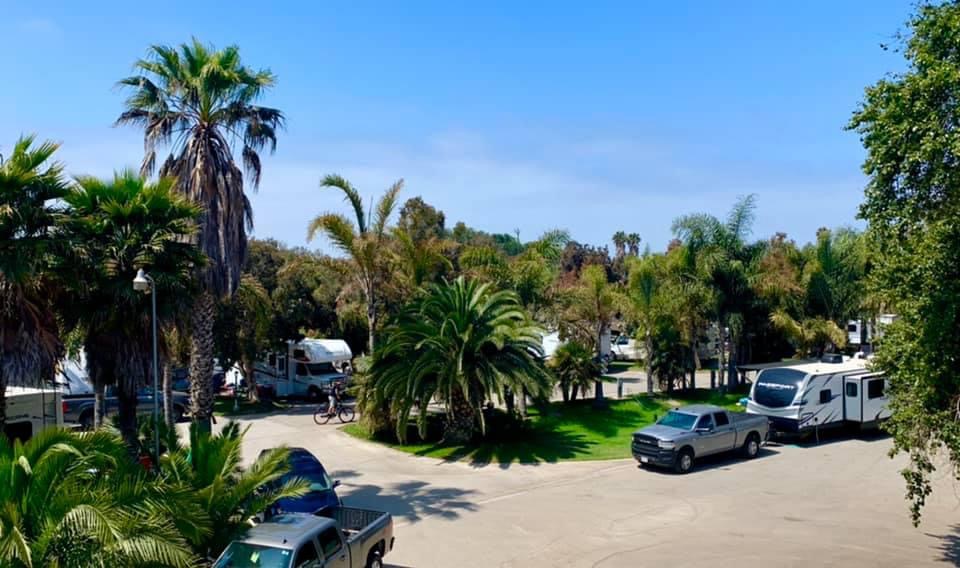 When guests aren't exploring this beautiful slice of Golden State heaven, they can relax in the resort's refreshing heated swimming pool and inviting hot tub. Other amenities include a recreational room with billiard tables, a flat-screen television and an ATM. You can also enjoy the playground and half basketball court.
Beach and Town
After settling in, take a short 8-minute walk to the beach, or enjoy a 15-minute bike ride to the Ventura Beach. Ventura has that classic beach town vibe that casts a spell on visitors. Spend your days riding waves at Surfers Point, fishing off of Ventura Pier and enjoying the view from the Ventura Botanical Gardens. The waterfront community also acts as the gateway to Channel Islands National Park Located an hour away from the mainland, these five remote islands are coined the "Galapagos of North America" because they support more than 2,000 species of flora and fauna, 150 of which can only be found here.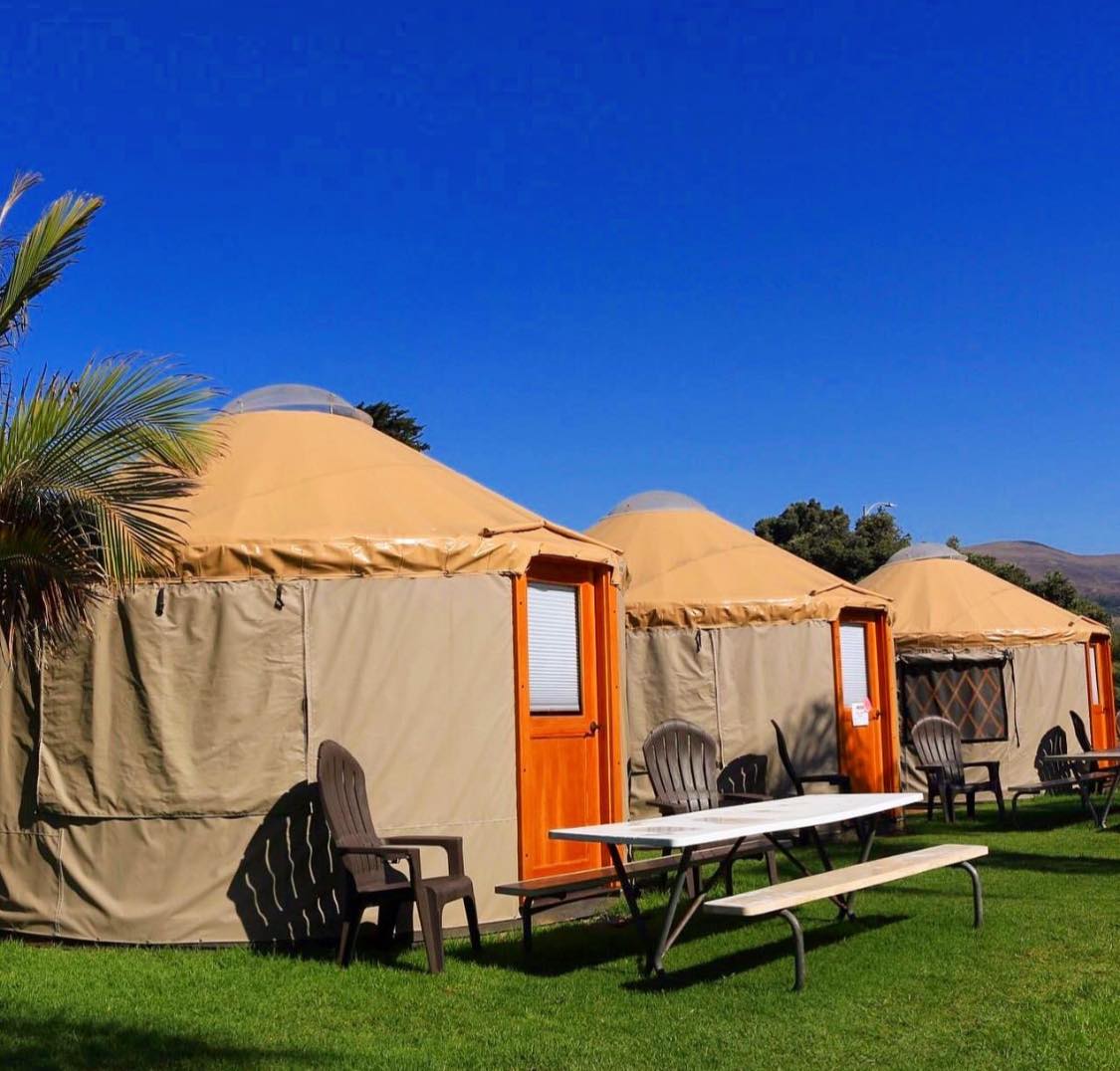 Explore More
If you're ready to venture further, check out the Island Packers Cruises for a trip to the Channel Islands, whale watching and more. You can walk to the Ventura County Fairgrounds to enjoy various seasonal events like the fair, speedway, live concerts and markets. Of course, there is Main Street, where there are shops and restaurants, plus plenty of bars within walking distance.
Also, a few minutes from the Resort is "The Cross," where you can hike up (easy hike) to the very top and you can see ALL of Ventura and the coastline all the way up to Santa Barbara!
Be sure to book in advance, and take in all the beauty the resort has to offer. Call 805-643-9137 or send your booking request from our webpage.