Are you in quest of a new and different Thanksgiving tradition? Many RV parks host Thanksgiving events that can be as endearing as a holiday spent at home. From traditional Thanksgiving dinners to early Christmas celebrations, here are a few samples of the possibilities available at RV parks during Thanksgiving: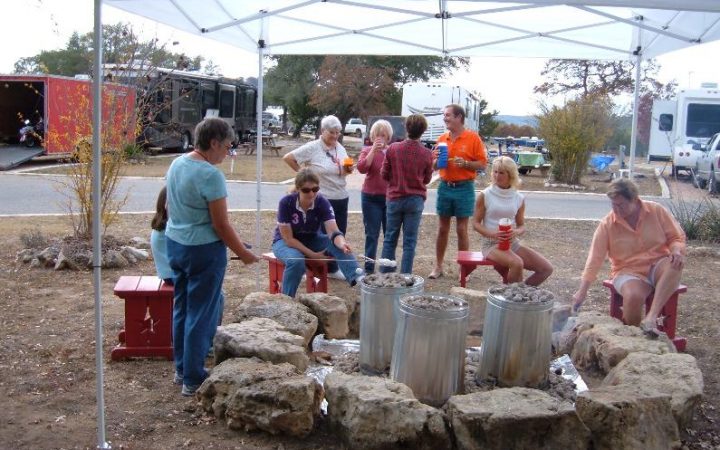 In Boerne, Texas, Top of the Hill RV Resort hosts an annual "Turkey in a Trashcan" potluck—and it's a real Thanksgiving crowd pleaser. Several turkeys are roasted to perfection in trashcans over an open pit fire, resulting in the cooking aroma of incredibly delicious turkey. This cooking method is a show unto itself, as astounded first time attendees learn that in a mere two-hours, a 20-pound-plus turkey can cook to just the right, juicy, doneness! The grand gourmet potluck dinner is served on Thanksgiving decorated tables in an enclosed Pavilion. Everyone brings a dish to share, along with laughter, stories and companionship galore.
For another RV camping option, consider Admiralty RV Resort in San Antonio, Texas, for Thanksgiving. Here the draw is the park's proximity to the Holiday River Parade and Lighting Ceremony. Held every year on the day after Thanksgiving, the one-hour event offers visitors spectacular parade views along San Antonio's River Walk. This year's event will feature 28 illuminated floats lavishly decorated in the theme of "Holiday Memories" including celebrities, music and festively costumed participants.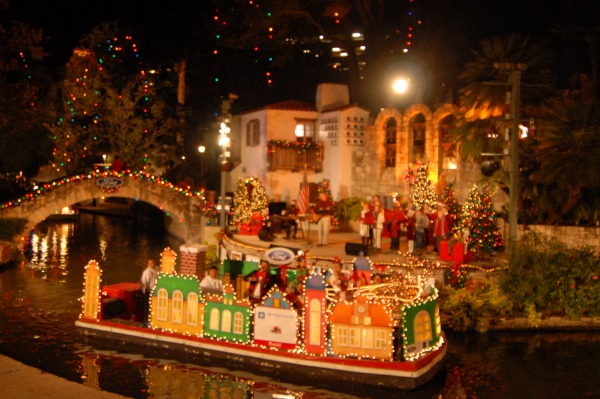 For a family-friendly Thanksgiving destination, choose Disney World's Fort Wilderness Resort, in Orlando, Florida. The nearby theme park provides extended hours, parades, special turkey-themed meals with lovable Disney characters, including Cinderella, and Christmas-gift hunting in Downtown Disney. What more could you ask for? The theme park is transformed into a winter wonderland, with events and special parades to celebrate the holidays. Thanksgiving memories become magical during a stay in Disney's premier campground.
A Thanksgiving potluck feast for guests and residents alike, occurs annually at Palm Creek Golf & RV Resort in sunny Casa Grande, Arizona. This park, focused on fun and relaxation for the over-55 crowd, offers dozens of activities. A holiday weekend spent at Palm Creek will provide everyone with memories to cherish year after year. Whether enjoying golf, swimming, or a variety of other entertaining activities here—no one could possibly get bored. Understandably, the motto of this park could be "come for a day—you will want to stay for a lifetime."
Broaden your definition of "tradition"—you'll find amazing possibilities.
From along the road,
Chris