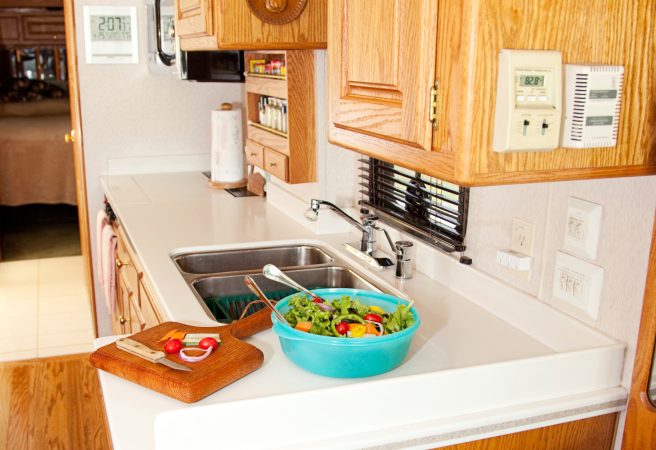 What is an old-school practice that is back in fashion? The answer is Menu Planning. When you are preparing for a trip in your recreational vehicle, adding this step has several benefits. Menus will be very helpful for creating healthier meals. Planning ahead will save you money if you look for specials and seasonal savings you can work into your menu planning. Impulse buying can also be diminished if you make a shopping list and stick to it.
Whether you are going on an overnight trip or planning for a considerable length of time on the road, work out your anticipated menu plans several days ahead of time. As you plan, ask for your family's input to get everyone involved in the menu selections. Next factor in considerations for any potentially limited food storage space within your RV. Working around any limitations, decide on how many days ahead you can buy and store all of the ingredients you'll need to accommodate your menus. Predetermine what pots, pans, small appliances and utensils you will need to bring along in your RV for your food preparation and store them too.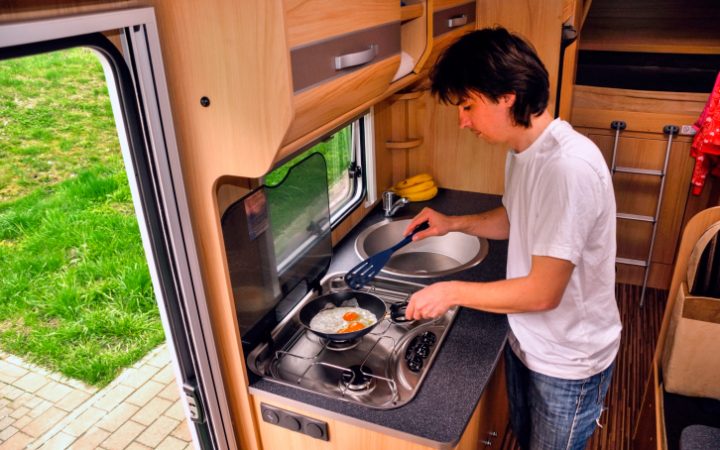 So how do we begin? Construct a menu plan that will allow you to use specific ingredients across several meal times. For example all on the same day, fresh tomatoes can be used in an omelet for breakfast, within a bacon, lettuce and tomato sandwich at lunchtime and tossed into a salad to accompany your evening meal. Another way to utilize menu planning and cut down on time spent cooking is by preparing a double batch of a meal's major ingredient. Utilize your freezer on board the RV to preserve that second portion for use later during your trip. Think spaghetti sauce for tonight and at the same time construct a lasagna dish for use later in the week. Roast a full chicken in your convection microwave oven for dinner tonight and make chicken salad sandwiches with the leftovers for the tomorrow's lunch. Remember, fresh vegetables and fruits can be purchased in small quantities and used up quickly. Smoothies will consume any excess fruit you've purchased and extra veggies will disappear in easily assembled soups.
What else can menu planning do for you? With planning, you can put variety in the meal offerings you put on the table for your family removing the words "bland" and "boring" from their vocabulary. If you enjoy cooking, join another new trend of replacing off-the-shelf processed foods with freshly prepared meals made from fresh and natural ingredients. You can prepare a greater portion of what you are eating from basic, fresh ingredients you've acquired from a grocery store or farmer's market as you are traveling because you planned ahead of time for what you would need.
So embrace planning. By doing so, you will actually create more time for yourself and the activities you enjoy while losing the frustration created by not having what you need on hand for accomplishing one of the most important tasks in our daily lives-that of meal preparation.