Charlotte is a thoroughly modern city, from the thrills of the Intimidator at Carowinds amusement park to the horsepower on display at the NASCAR Hall of Fame. Even more horsepower is housed in the three facilities of the Carolinas Aviation Museum at the Charlotte-Douglas International Airport.
---
Visiting? Stay at Camping At Charlotte Motor Speedway.
---
You can experience the vroom-vroom yourself with the Richard Petty Driving Experience at Charlotte Motor Speedway. Slip behind the wheel of a 600 horsepower stock car or ride-along with a professional driver at speeds up to 160 mph around the 1.5-mile steep-banked oval. For spectators, the motorsports complex hosts all manner of racing competitions through the year, headlined by the Coca-Cola 600 on Memorial Day.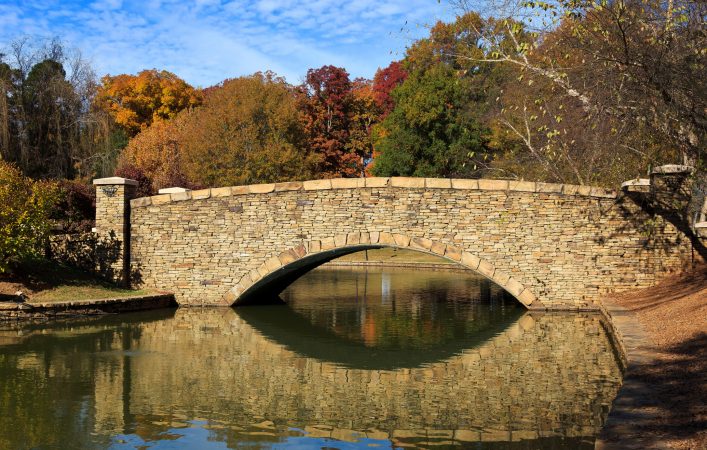 Nowhere does Charlotte wear its modernity on its streets like its resident museums. The Levine Center for the Arts on Tryon Street includes the Bechtler Museum of Modern Art, and the Mint Museum reflects more than seven decades of art collecting. Discovery Place, with its aquarium and science demonstrations, will captivate children, and the organization also operates the Charlotte Nature Museum with its enchanting butterfly pavilion.
The city casts off its 21st-century sheen on weekends in October and November with the Carolina Renaissance Festival. More than 160,000 people march back in time to spend the day with the costumed residents of fictional Fairhaven, enjoying entertainment on 11 stages.