Located in Osceola County, the unincorporated community of Kenansville, Florida, began as a cattle town in the late 1800s. The town was christened in 1914 in honor of Mary Lily Kenan, the third wife of Henry Flagler.
---
Visiting? Stay at Lake Marian Paradise Marina & Resort.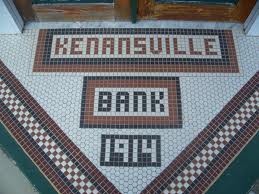 ---
Legend has it that the Heartbreak Hotel in Kenansville—currently under renovation—inspired the hit Elvis song of the same name. Kenansville grew around the railroad, as did other towns along the Okeechobee Railroad Spur and is populated today primarily by farmers and cattlemen.
Visitors will find the old Kenansville Bank building and the old Kenansville Cemetery worth a trip.