Enjoy Southern California water fun in an environmentally responsible resort.
Nestled in the foothills of Santee, California, Santee Lakes Recreation Preserve is one of San Diego County's hidden gems. Located approximately 20 minutes away from San Diego's most popular attractions, you'll find our award-winning, 190-acre park and campground — and your next destination.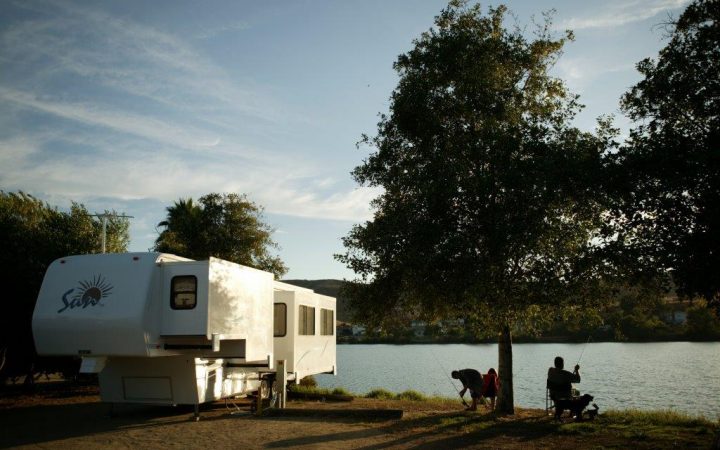 Santee Lakes has 300 full RV hookups, 10 deluxe cabins on the water, fishing in stocked private lakes, pedal boats, bird watching and biking in a tranquil urban environment. The Park features seven playgrounds, a sprayground for kids and paved paths for leisurely strolls or a jog on one of our 1K, 3K or 5K courses. The park also offers space for picnics, weddings and other special events.
Santee Lakes Makes a Difference Environmentally
How is Santee Lakes different than other parks and campgrounds across North America, you ask? Recycled water! The state-of-the-art Ray Stoyer Water Recycling Facility upstream of Santee Lakes feeds the seven lakes with one million gallons of recycled water per day and creates another one million gallons per day for irrigating local parks, schools and landscapes through 32 miles of irrigation pipelines. As one of the nation's most successful parks, the sustainable use of recycled water has put this park in a position to envision an ever-growing and evolving park at a time when many Southern California parks suffer from a diminished water supply.
Santee Lakes Sustainability and Fun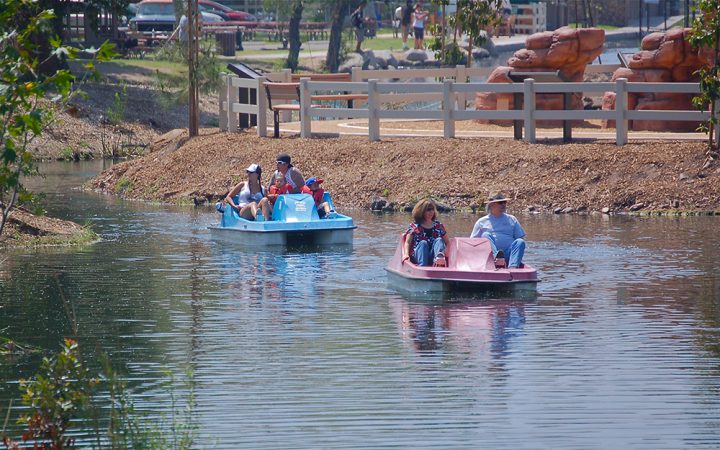 By covering all operation costs through park user fees, the park is also financially self-sustainable; very rare for a park system! This resort continues to serve as a model of conservation, sustainability, and tax-free recreation for over 750,000 annual visitors.
Whether you choose to come and play for the day or book an extended stay, Santee Lakes provides activities for all ages. For more information, please visit our website at www.santeelakes.com or our Facebook page www.facebook.com/santeelakes.